Balmoral Show 2016
The best of N. Ireland Food - as shown off by Ardmore
Last week Northern Ireland's food producers came together for the first and most important agricultural show of the season.
Now in it's 148th year, the Balmoral show brings all stages of food production under one event. From farm to plate it's all at Balmoral, and Ardmore were there too.
This year, Ardmore created concepts and saw through production of the exhibition stands for two of our clients, Irwins Bakery and Dale Farm.
Irwins
For Irwins Bakery, we created a competition to attract young would-be footballers over to the stand, to celebrate Irwin's Nutty Krust continued partnership with the Irish FA.
The Players were tasked with kicking the ball through different size holes to score & win.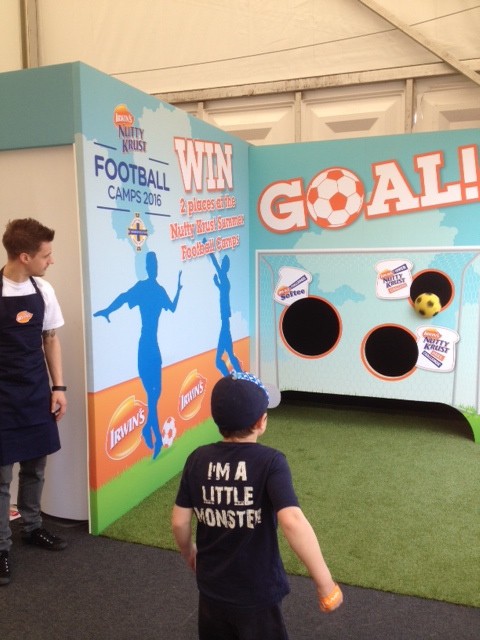 Dale Farm
For Dale Farm, we designed a stand to showcase their range of Milk, Protein Milk, Cheeses, Butter and of course... everyone's favourite - the Ice Creams.
New for 2016 and also for Balmoral was the Dale Farm SnapChat Filter, which was used almost 600 times throughout the three day event, with the filter being viewed an incredible 25K times.
You can find out more about SnapChat GeoFilters by reading our Snapchat Case Study.