Nothing says Love Quite like a Sausage: Breaking with Tradition on Valentine's Day 2019
This year has already seen a break with tradition.
A quarter of all New Year's resolutions are broken within a week. Add in January blues and it isn't surprising that Valentine's Day presents us – and marketers – with the perfect opportunity to break free from mostly restrictive resolutions and dive into gifts and chocolatey treats with gusto.
But this year has already seen a break with tradition.
A decades-old tradition in Japan compels women to buy chocolate for their male counterparts. On February 14th, the nation's female workers are expected to give "giri choco," or obligation chocolates, to their male colleagues. Women are also expected to buy heartfelt chocolates, "honmei choco," for their crushes or loved ones.
But this year, Japanese women called time on the financially draining practice and rebelled against the patriarchy. A recent survey by a Tokyo department store found about 60% of women vowed to instead buy chocolates for themselves on Valentine's Day.
And in 2019 the UK retailers moved their focus away from chocolates to more savoury treats. The supermarket Morrisons thought that nothing says "I love you" more than a heart-shaped steak, designed to impress your dinner guest and aptly named The Sweetheart Steak.
But Marks & Spencer took the challenge one step further with the "Love Sausage" – and it doesn't discriminate. Available for the hungry singleton to enjoy as a luxurious yet lonesome breakfast, or for the amorous couple to enjoy together over a leisurely Valentine's breakfast, the launch of this product created shock waves. Somehow, gifting your loved one with a sausage doesn't say "romance" for a lot of customers, but since M&S can also boast the cheapest bunch of a dozen roses on the high street this year, they are sure to be feeling the love.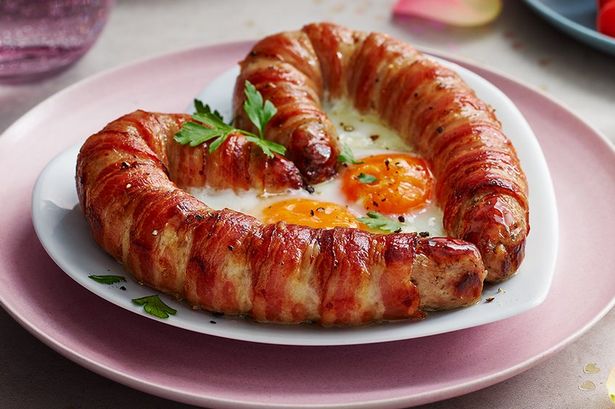 And if all those flowers, chocolates and meaty treats aren't your bag, then Poundland thought that it had offered up the perfect solution: the gift of nothing. The heart-shaped package with nothing in it, priced at £1, drew a lot of criticism over its wasteful packaging. Best stick to the £1 engagement rings then.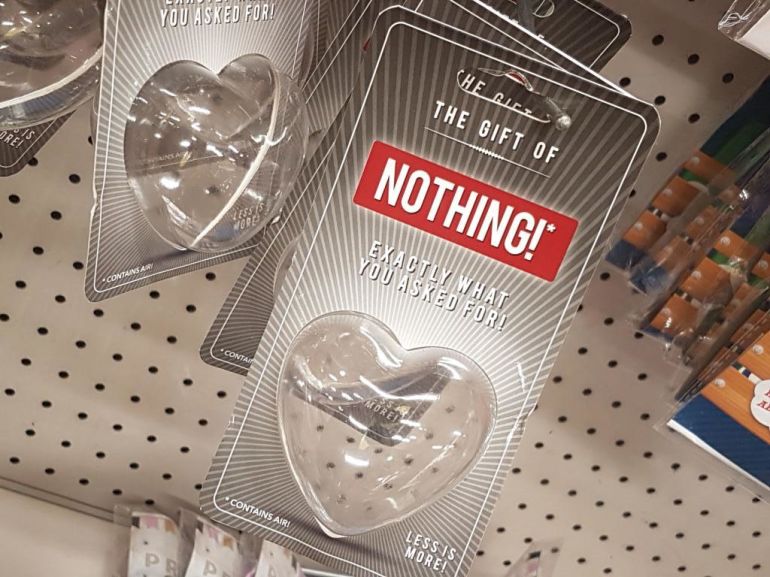 So, which campaign won your heart?