This article first appeared in Business Eye – May 2021 edition.
What is creativity?
Creativity joins a long list of words that gets liberally used in a whole host of contexts. We've all been in a situation throughout our careers where we've been called into a meeting room for a "creative brainstorm" and left unable to really account for the previous two hours of mind map drawing.
As our local businesses begin to navigate their way out of lockdown, many will be thinking about how to continue to use the creativity they demonstrated during this period of restrictions to bounce back even stronger – capturing the imagination of the excited consumer eager to get back to the hustle and bustle of our high streets.
Whilst a lot has changed in the last year, the principles of real, authentic creativity haven't changed at all, and those who understand how to use it correctly and respectfully harness enormous growth potential.
Creativity, simply, is how we bring ideas to life. What is often mistaken for creativity, in the deep, dark vaults of the corporate meeting room, is the application of some new colours and fonts to a problem, or indeed opportunity, that hasn't been properly defined. Creativity is ultimately a problem-solving tool, and without a defined purpose, all you're left with is a few bean bags, some coloured pens and loads of sticky notes.
What does creativity look like?
As with many things in life, it's very difficult to develop a solution to a problem that isn't clearly understood. The first step in any creative process, therefore, is defining what the creativity is designed to achieve. A necessary part of overcoming this first hurdle is identifying who exactly you are trying to solve a problem for – your audience.
But what does brilliant creativity really look like?
I read a lot of artist biographies, particularly music, as I am fascinated by where creative people draw their influence and inspiration and the parallels with what we do are remarkably similar. Brilliant creativity should feel like a reward to the audience, they should enjoy it, identify with it, want to share it, and it should inspire them to feel a certain way or to act, to motivate them.
The only difference for us is that we do it to address a particular opportunity or challenge. Artists can only hope that their self-expression connects, ours is specifically designed to establish a connection.
And it's not all about origination, creativity is equally about recognition. Being able to distinguish what makes a good idea is as important as coming up with a new one, and you can only do that when you understand why it will connect.
B&Q as an example
Take B&Q, for example. Up until last year, the B&Q strategy was primarily focused on a tactical message around the product and the price. All this approach did was tell the customer who might be thinking about buying a strimmer that they have strimmers. For those who have seen the more recent B&Q campaigns, they're brand focussed. They have stopped selling products and started selling a way of life.
Now, we don't go to B&Q for a strimmer, we go for inspiration. And the results? B&Q's profits have soared. Of course, this is in part down to the pandemic and the increase in DIY, but B&Q wouldn't have achieved these results without understanding why their audience would connect.
When creativity meets purpose, we can inspire change. If it's done right, your audience will embrace it and become your advocates.
At its heart, this can be a very simple proposition. It is a mistake to assume all excellent creative ideas are complex, elaborate or abstract. The best ideas are simple in what they say, but intelligent in what they do.
Network Rail – There is Always Hope
At Ardmore, we are in the middle of delivering a campaign about a really important and timely issue – a suicide dissuasion campaign for Network Rail. Already this campaign has received significant national attention and the results are speaking for themselves with three quarters of the intended audience recognising Network Rail's role in promoting positive mental health. But the idea behind the campaign is beautifully simple – railways stations are places brimming with life and hope, and yes, that word again, connection.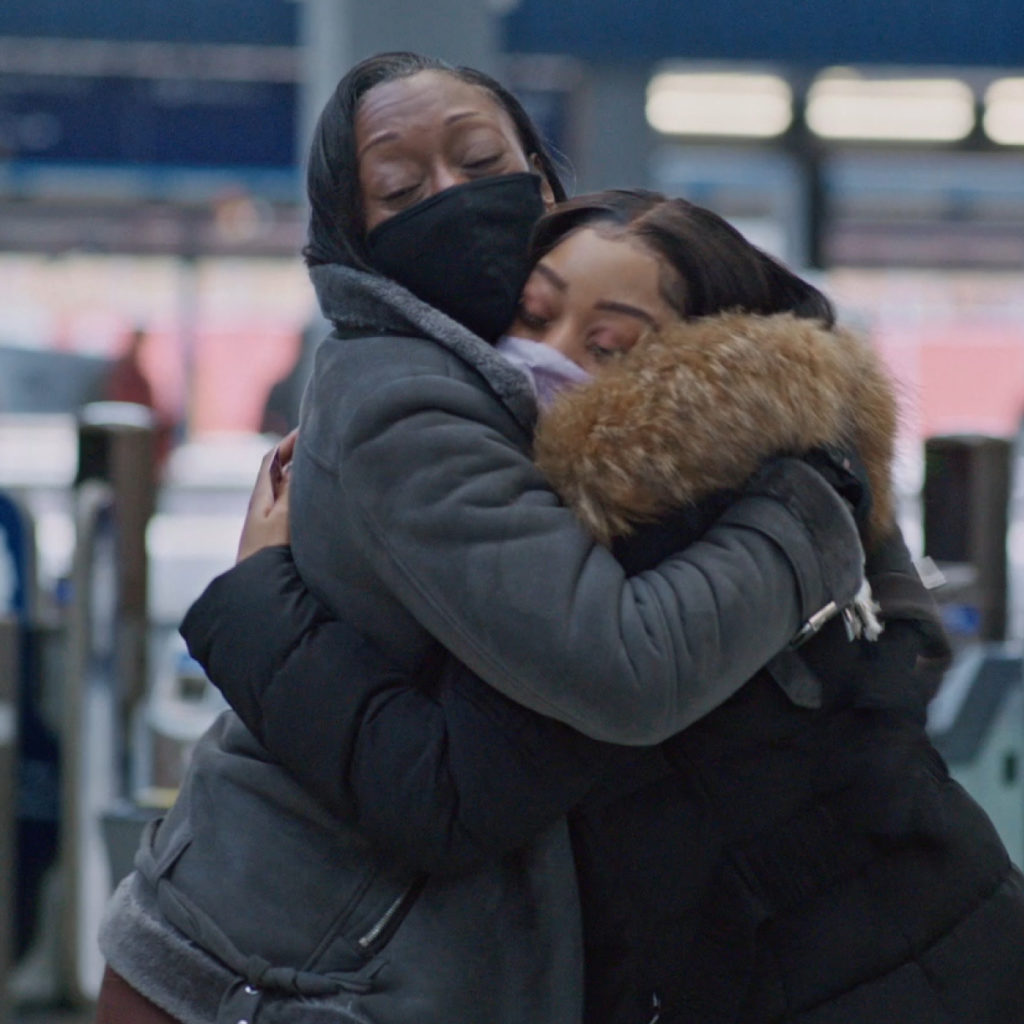 As businesses ponder their creative ideas for making the most of the reopening of our economy, it will be connection that builds that momentum they are looking for.
Learn more about our Network Rail advertising campaign.