I consider myself relatively well-travelled, having visited most corners of the globe. However, as the years pass, the appetite to travel on an aeroplane for more that 3-4 hours has dwindled! With that conundrum comes our annual family holiday choice – a little different now that time has also moved on for our two daughters, aged 18 and 16 respectively.
So, our choice of holiday has to match an ever-expanding 'wish-list' that combines fun, culture, relaxation and gastronomy (with a bit of imbibing thrown in!). This year, after a huge amount of research, we opted for two weeks in southern Croatia, staying at two different independent boutique hotels either side of Dubrovnik.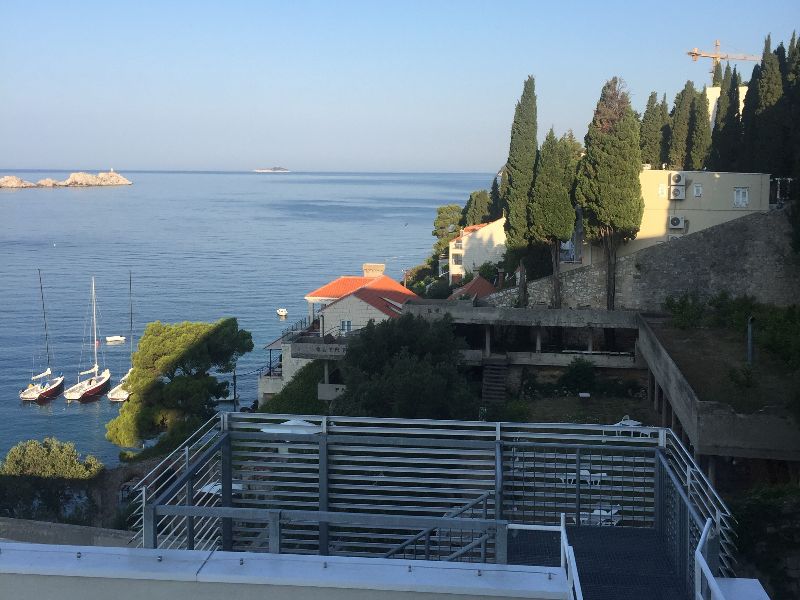 Our first location was Lapad bay, a beautiful suburb north of the city, with its immaculate beach, chic bars and restaurants, and stunning views over the Adriatic, providing respite from the busy tourist and commercial areas of the city and old town. Whilst here, an absolute must is a visit to the Cave Bar More, a short walk along the costal path to Babin Kuk. Built into the natural limestone caves of the area and providing ice-cool Prosecco, it is a welcome relief from the searing heat of the day. From the bay, Dubrovnik is in easy reach, only a short bus ride away. Located in the extreme south of Croatia, it is known as 'The Pearl of the Adriatic'. A rich and powerful city state until 1806, the proud city once known as Ragusa has a population of over 120,000. Structural damage suffered during the siege of 1991 and 1992, at the hands of the Yugoslav People's Army, has been repaired and visitors once again flock to this tranquil city, nestled between the Adriatic and Dinaric Alps. A wealth of sites lie within the walls of the pedestrian-only Old Town. Take one of the free walking tours. These are much more entertaining and informative as the guide has a vested interest in providing an engaging time as you tour the town. Few would have known that this impregnable walled city was once a republic, with its vast fortunes derived from salt – once ounce-for-ounce more valuable than gold!
From Lapad, we also ventured two and a half hours north on a day trip by coach through the salt pans of Ston and the wine region of Peljesac, then taking a short ferry ride to the island of Korcula. Here, you land at another mesmerising real-world film set, featuring a small port allowing entry to an ancient walled town that featured in both Game of Thrones and Star Wars. The alleged birth-place of Marco Polo, this limestone edifice of winding narrow streets and grand villas is remarkably designed and built like an ancient air-conditioning unit with cleverly arcing streets feeding the prevailing breezes through the tight lanes.
Aside from the history and architecture, the range and quality of restaurants, with fresh seafood, pasta, pizza and salads, is second to none – all over-looking the sparkling azure Dalmatian channel back towards the mainland.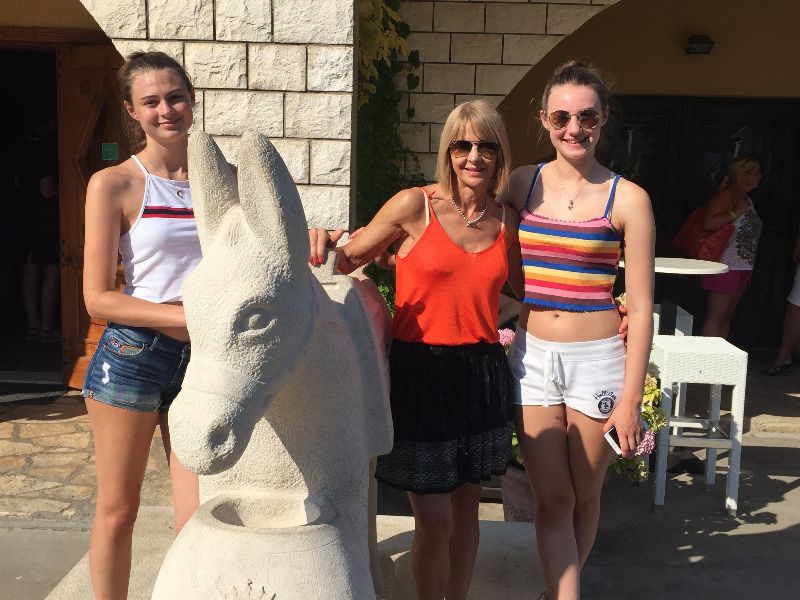 The journey home was punctuated by a welcome wine-tasting stop at the Matuško Winery – one of the many local vineyards. Wine has been produced in Croatia since at least the 5th century BC. Today, their Old-World wines such as Damjanić, Dingač, and Matuško are perhaps less familiar to us in the UK but an absolute treat to the palate and something to stimulate the mind when next settling for a non-specific French or New World tipple next time you are in a decent wine merchants!
Our second week saw us move just south of Dubrovnik to take in Srebreno, Mlini and Cavtat – with a kayak at the ready! Every bit as beautiful as our last stop, Russian super-yacht incursions frequent this part of the world and history is in abundance. On one rather sobering morning run, I ventured into the next bay of Kupari. This was a stark reminder that, at one point in recent history, all wasn't well in this part of the world. Kulpari, although still an amazing sun-kissed bay, and populated in abundance during the day by multitudinous sun-worshippers, is little more than a ghost town of four former high-end hotels, all of which were shelled to pieces in the war. Evidence of a huge battle is all around with rocket-propelled grenades leaving their scars on the walls, along with shattered remains of hotel balconies, reception foyers and plush sunrooms. These are, however, all eclipsed by a single poignantly-marked 22-year-old soldier's grave – a tribute from family and friends. One of many who must have fallen here in what was clearly an intense struggle for freedom – all quite eerie and humbling.
A final evening meal on our last night in the quiet but chic bay of Cavtat was suddenly upon us – the two-weeks simply flew by. Time it was to return to the airport – newly re-built in a struggling economy, architecturally modern and beautiful, efficiently functioning, clean, shiny and new.
To be honest, I really didn't know what to expect from Croatia other than what we'd all seen on television during the terrible war at the end of the 80s and early 90s – probably not dissimilar to media reports from Northern Ireland at one time. Let me tell you, having moved from England to Belfast and having been overwhelmed by the beauty and hospitality of Northern Ireland, those feelings were replicated in abundance by our family holiday experience of Croatia. Beauty and history that moves you to tears, people with good honest intent and integrity, proud of who they are and the country they represent, who just want to make you welcome.
Croatia… Much more than Game of Thrones meets Star Wars.
We enjoyed your hospitality, your scenery, your wine and we'll return soon – cheers! Or, as they say in Croatia, Zivjeli!