Future-proof your Facebook Strategy
With the New Year fast approaching, we're looking ahead to what's in store for social media in 2016.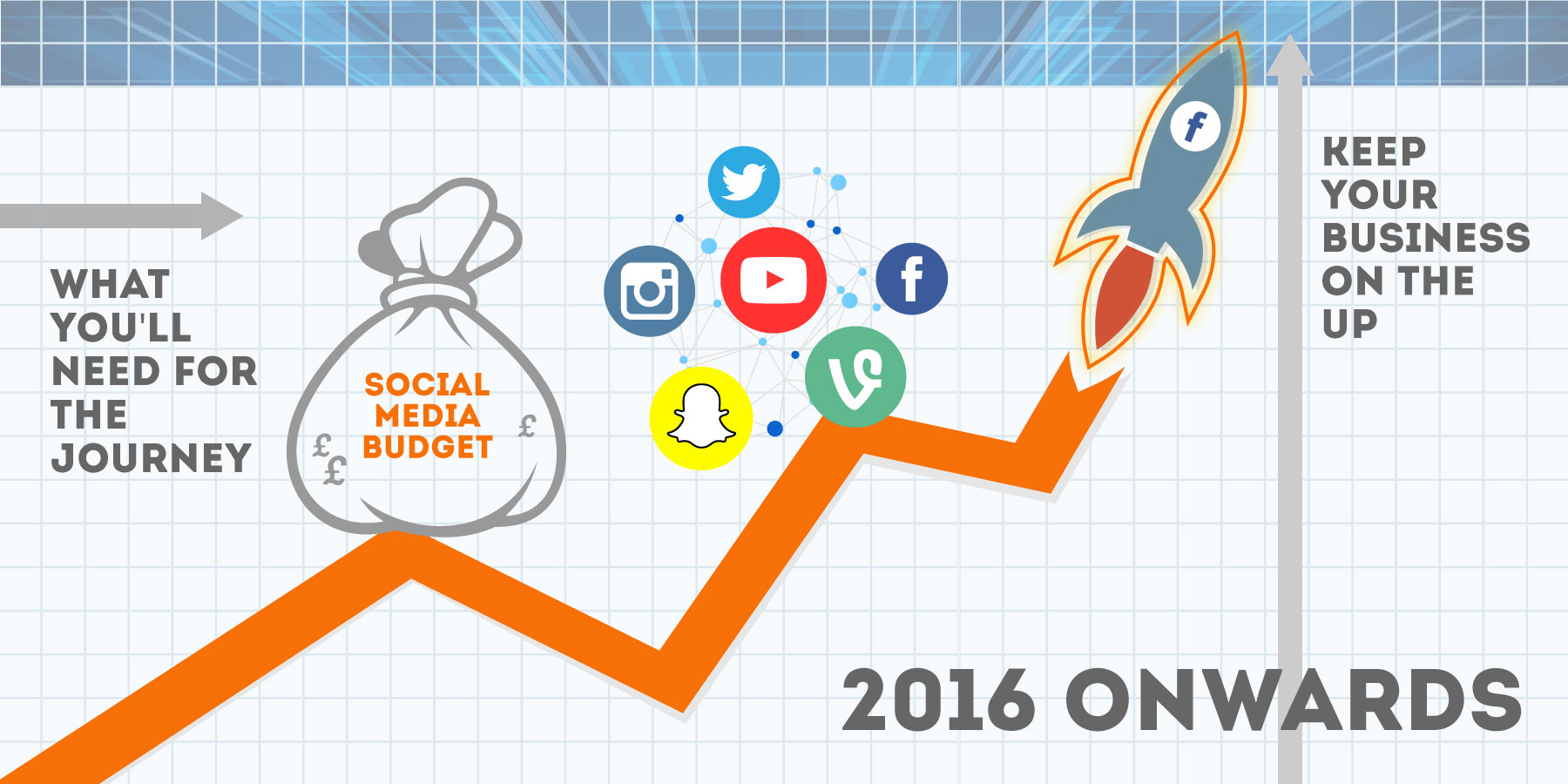 One thing we can be sure of in the digital world is change; businesses need to be ready to adapt their social media strategies to suit evolving social platforms. Right now we're focusing on Facebook, highlighting some key points that marketers should take heed of when planning their social strategy for the year ahead.
In the past year we noticed a significant decline in organic reach on Facebook for businesses. In early 2015, a study found that the average reach for posts from Facebook pages was 2.6%. In other words, around 2.6% of the people who "like" your Facebook page will see the content that your page publishes. The bad news for businesses is that this 2.6% average has declined further throughout this year and many social media experts are suggesting organic reach for brands will plummet again in 2016.
So why is organic Facebook reach declining?
With more than 18 million business pages currently competing for your attention, Facebook have had to change their algorithm so that users see a balanced mix of updates. Secondly Facebook have decided it's time for brands to pay up; if you want to guarantee brand exposure in 2016 you will simply need to have a social media budget.
Be prepared for change!
Check out some of our simple tips that will help your social content go further in 2016.
Quality Over Quantity
Less is more when it comes to digital platforms; only publish your best content. Ask yourself does this piece of content matter to the consumer? Your content needs to be consumer driven – it must bring value to your audience and provide an incentive for engagement. Focus on creating a couple of quality weekly posts rather than churning out mediocre daily content.
Consumer Content
Make your consumers brand advocates in 2016! About 25% of branded search results are user-generated content - this means that around a quarter of the content about your brand is not developed by your marketing team. Engage with consumer content and share it via your social channels. Also consider working with relevant social influencers who can help you reach your target audience.
Social Selling not Hard Selling
Facebook users don't like the in-your-face hard sell approach. If you want to succeed in selling via social media leads then subtlety is the key. Ask yourself how you can help your fans today – not how you can sell to your fans. Remember, helpful content is useful content; and useful content is shareable content.
Lose Sleep over Engagement not Reach
Don't focus too much on the reach metric, engagement tells you much more about how well you are doing. Facebook serves organic content to people based on what brands or people they've previously engaged with. The more people that engage with your content, the more Facebook will show your followers your content.
When to Post?
Post in non-peak times – there's simply less competition.
Video Content is King
Brands are now uploading more videos to Facebook than YouTube. Video content is huge; Facebook want it to stay that way and most importantly consumers are demanding video content. Video content will get more reach on Facebook than any other type of post, largely due to auto-play so it is definitely worth that extra bit of effort. Your content should be emotionally appealing and always relevant to your audience.
Use Multiple Social Channels
Remember, Facebook is only one of many social networks! Build a presence on multiple channels, create specific content for different channels and understand your audience on each channel. While Facebook has seen a 63% decrease in organic marketing reach since 2012, Instagram has seen a 115% increase in the same period. Different channels have positives and negatives but it's vital to understand which ones are right for your business.
Need some guidance? Our digital team is here to help.