Here's Where The Magic Happens
Hands up who remembers pressing their nose really, really close up to the TV in a vain attempt to climb into their favourite character's world. (Yep, us too.)
Unfortunately, unlike Mike TV, we never managed to make it to the other side. All that happened was that we missed the magic of the bigger picture, focussing on single pixels instead.
It seems the same is true for the holding companies out there in ad land.
Speaking at a debate hosted by The & Partnership, at Cannes, Sir Martin Sorrell (Chief Executive of WPP) explained how content has brought the need for full-service to go full circle.
"If WPP and Omnicom and Publicis are trying to replicate the full-service agencies of the 21st century, then content just makes the issue more apparent and necessary."
Unilever's Keith Weed (Chief Marketing & Communication Officer) agreed that new technologies and the drive for content have had a huge impact client-side too.
"Mobile agencies will offer a 110 per cent solution for mobile or social, but what I want is a 110 per cent solution for the brand – even if it's only 85 per cent mobile."
However, as YouTube's Anne Bateson (Director of Global Marketing) pointed out that's it's not that simple.
"Since quality is subjective, agencies and brands should focus on the relevance of their content."
We couldn't agree more, Anne.
Content needs to be relevant otherwise it has no chance of changing your world.
What do you see? A fuzzy picture, or something with more bite? (Scroll down for the answer)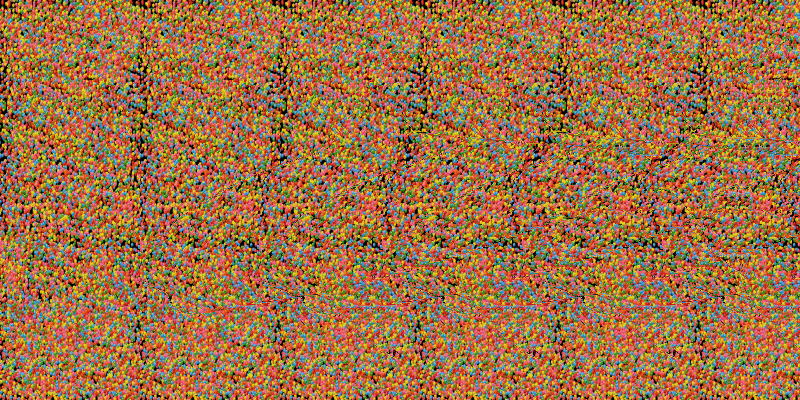 That's why we believe that the first step is to first put the pen down, take a deep breath and then take a step back.
Because if you don't take time to look at the whole picture, you might just miss the point.
That when the magic happens.
Answer: A 3D swimming shark
Comment below to tell us what you think (and see).