How to build your brand [across 13 categories] in 2020
What the BrandZ Top 100 Most Valuable Global Brands 2019 Report says about building brands across 13 different categories
The annual BrandZ Global Brand report has rated Amazon the most valuable global brand in 2019, with a 52% year-on-year increase and a brand value of $315.5 billion.
It's eye-watering stuff isn't it?
But what has this got to do with you and your brand I hear you ask…
… well, today I am going to share what the BrandZ report says about growing brands in 13 different categories, from Cars to Energy and Fast Food to Technology.
But first…
What is the BrandZ report?
The BrandZ methodology, by Kantar Millward Brown, analyses brands from across the world to discover which are making the largest absolute financial contribution to the total value of their parent companies.
The brands that appear in this report are the most valuable brands in the world.
The research covers over 3.7 million consumer interviews and more than 165,000 different brands in over 50 markets.
The result is a 385-page deep dive of insights and analysis of the top brands, the trends driving disruption and change, the challenges that brands are facing and 59 action points for building brands in 13 different categories.
In this post you are going to get a quick, at-a-glance summary, taken from the report, of these brand building actions points for each category.
To read the full report go to BrandZ.
Contents | How to build your:
#9 Banks and Financial Services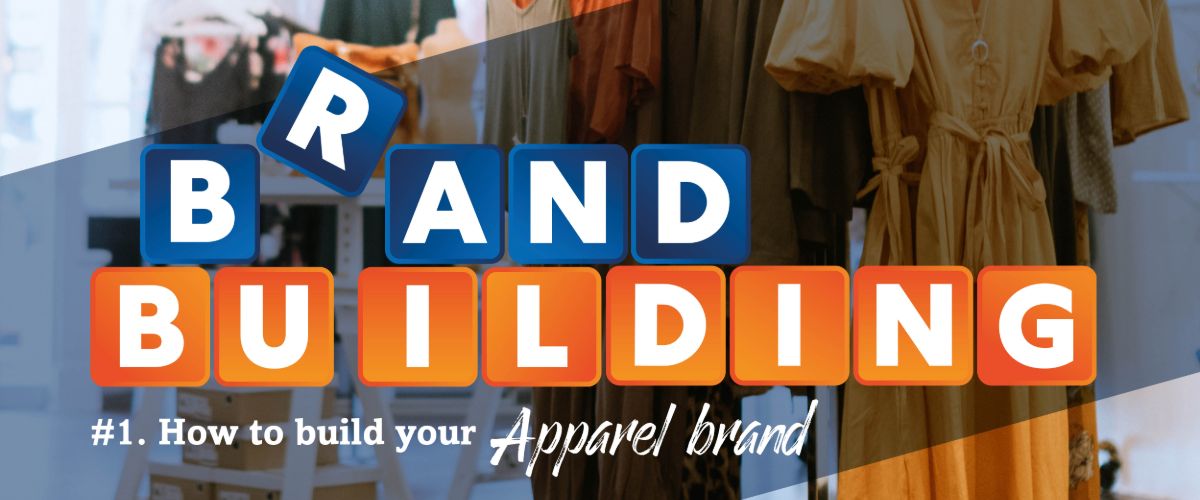 How to build your Apparel brand?
Action #1 BE INCLUSIVE
Connect across generations and be representative of the diversity and gender fluidity within each of them.
Action #2 BE RESPONSIBLE
The most-loved brands will be those that attempt to achieve a zero footprint. Re-think operations and find solutions that are fully sustainable both for the environment and the business bottom line.
Action #3 BE DISTINCTIVE
As people adopt the idea of zero waste, they will demand something truly different from brands. Duplication will not be tolerated. People will be drawn to the brands that take risks to offer something special.
Action #4 BE VERSATILE
Increasingly, people are looking for clothes that are comfortable and appropriate for multiple parts of their day, including work, exercise, and an evening out.
Action #5 BE ON TREND
Urban living is more popular, which means closet space is declining. There is an opportunity for updated "mix and match" basics that are fashionable and durable.
Action #6 TAILOR THE EXPERIENCE
Using data, provide a tailored brand experience and even a bespoke product. As people become reluctant to buy disposable fashion, their retail therapy will move from regular shopping "fixes" to shopping highs from superior products and services.
Action #7 EXPLORE OTHER BUSINESS MODELS
Because of the sharing economy mentality, and concern with sustainability, even people who want more stuff may prefer to rent rather than own.
Action #8 HELP PEOPLE IMPROVE
Aligned with the cultural shift to greater health and wellness, athleisure will maintain its popularity, but success can come from broader areas of wellbeing and improvement, such as clothes for a better night's sleep, underwear that gives greater confidence, or a podcast that educates about health or wellness.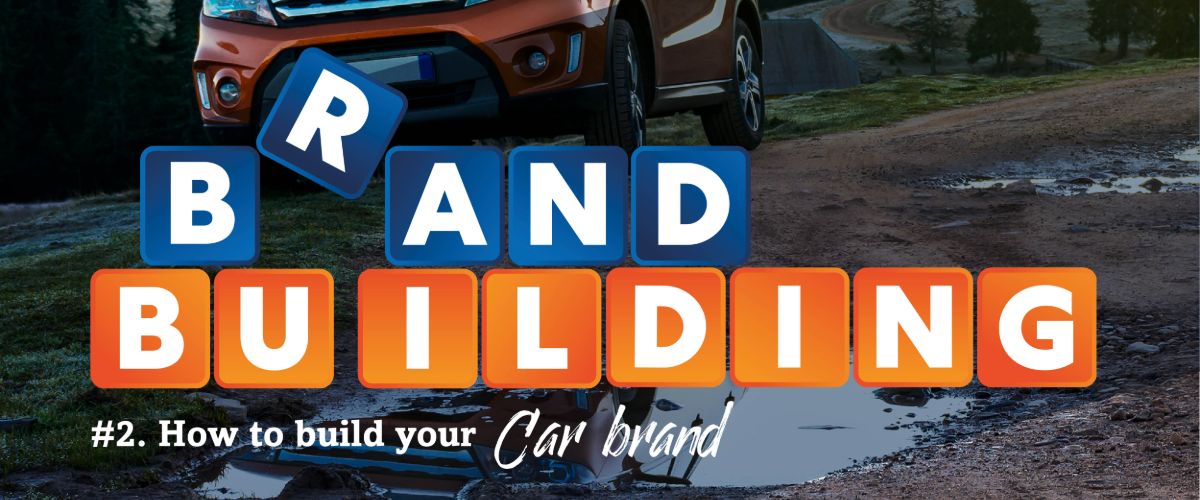 How to build your Car brand?
Action #1 TAILOR COMMUNICATIONS
As attitudes about mobility change, or fragment according to consumer geographic location and needs, brand communications will need to be more tailored. People living in cities will be more receptive to other mobility alternatives like car sharing, while in rural areas people are more likely to own their vehicles. These distinctions are happening and will accelerate. Understanding them is critical to brand building.
Action #2 BUILD LOYALTY
Gaining and sustaining loyalty, always a challenge, potentially will become an even greater challenge as leasing becomes more prevalent and consumers see lease arrangements as an opportunity to try many brands rather than to remain loyal to one brand. Historically, people leak out of a brand after bad experiences. Brands will not have the luxury of allowing that to happen going forward. Brands need to coordinate all aspect of technology to keep customers in the brand.
Action #3 LEVERAGE DATA
Many consumers do not realise they are driving a connected car. Others relate to the cars as they do to their cell phones, using only a fraction of the possibilities created by data. Brands have an opportunity to do much more analysis of that data in ways that can serve customers and build brand loyalty. For example, analysis of driving patterns can lead to predictive maintenance suggestions. Ongoing engagement with the consumer also can involve sales of software.
Action #4 IMPROVE EXPERIENCE
Distribution options are expanding with more direct-to-consumer possibilities, especially with electric cars. One possibility for keeping dealers relevant would be to improve the customer experience by modifying the dealer compensation model, which is based on sales volume, the number of vehicles sold. Incentivising dealers to provide great customer service should improve the customer experience and, ultimately, produce the desired result—more sales.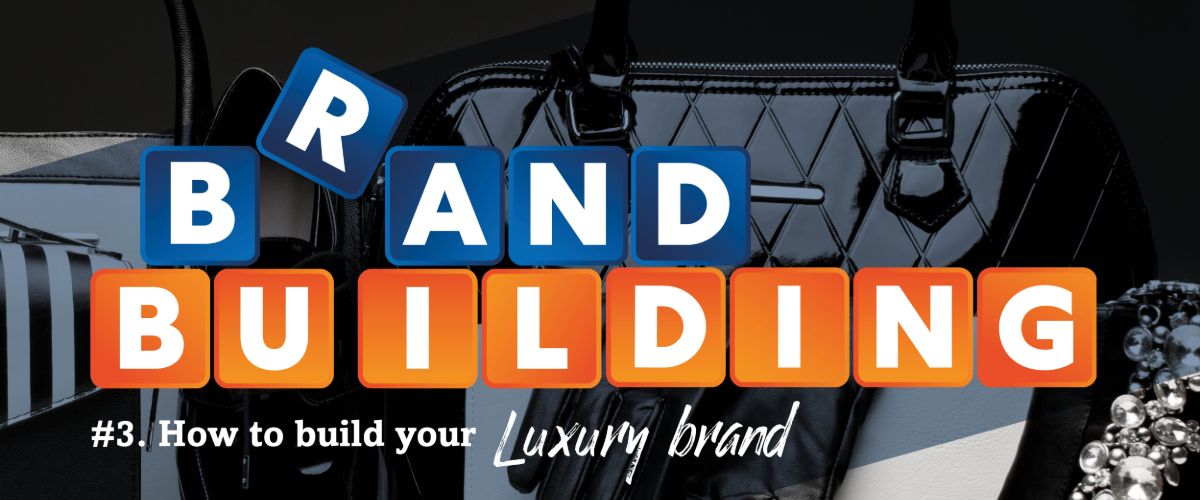 How to build your Luxury brand?
Action #1 BE ACCESSIBLE BUT EXCLUSIVE
Attitude is still important in luxury. But the attitude is changing from haughty to welcoming. Price still restricts the ownership of luxury to the privileged. But the opportunity to appreciate luxury is available to more people. Making the brand, if not all its products, accessible is the right thing to do, and makes good business sense.
Action #2 BE IN THE RIGHT CHANNELS
It is important to communicate using the right channels, especially to reach new, younger customers. In the West, luxury brands are typically on Instagram. In China, they are on WeChat or TikTok, known for its short video content. It also important to present the right message, which may not be a traditional brand ad, but rather content that is relevant to the audience and appropriate to the channel.
Action #3 EXTEND THE LUXURY EXPERIENCE
The luxury experience should not end at the door of the store. The brand experience needs to find expression online, during delivery, throughout the operation, at every touchpoint.
Action #4 EXPAND ONLINE SHOPPING
Personal shopping is still important to serve high-value customers, but it no longer means meeting them in a physical store, necessarily. Online social selling and personal shopping are becoming important growth drivers.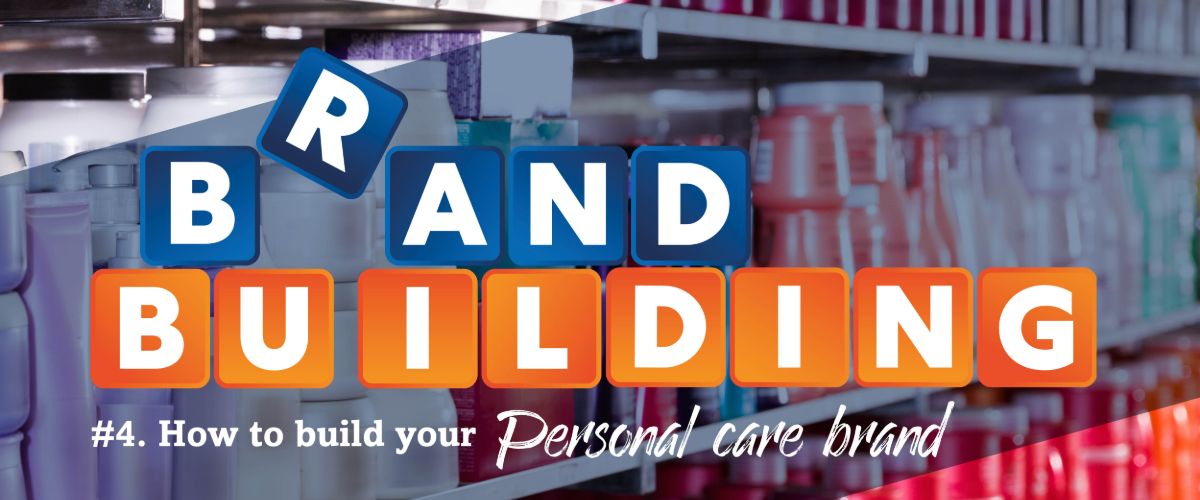 How to build your Personal Care brand?
Action #1 HAVE A PURPOSE
It is not necessary to communicate a higher purpose, but the consumer will expect the business to be driven by some direction other than making money alone.
Action #2 LOOK OUTSIDE THE CATEGORY
Look outside the category for new ideas. Look at food, at healthcare, and particularly at technology brands that are harnessing data responsibly to meet consumer needs in a more personalised way. Be transparent and offer a fair value exchange.
Action #3 EXPLORE AI
Explore greater use of artificial intelligence, in collaboration with social media partners, as a way to engage, entertain, and educate consumers who are looking for advice about beauty and personal care. These are additional touch points to build—and monetise—consumer relationships.
Action #4 ACCEPT COMPLICATION
There is no one-size fits all. Brands are attempting to simplify and personalise their products, while also reducing their environmental footprint. Some consumers are willing and able to pay a premium for these benefits.
Action #5 LEARN DIFFERENTLY
Incubate. Experiment on a small scale. The major brands have much more data than the start-ups and should have a clearer picture of emerging consumer trends and an informed point of view. The opportunity, compared with an ankle-biter brand, is to use those insights to build scale.
Action #6 KEEP CALM AND CARRY ON
Learn from the ankle-biter brands, but do not overreact. Panic is not a productive reaction and overcorrecting can be costly and wasteful. Focus on the brand's core strengths and build a community around those. More and more online start-ups are moving into physical retail, which suggests that where big brands began is not such a bad place to be.
Action #7 INNOVATE
Innovation is critical. It is also a buzzword, it's meaning diluted from overuse. Do not abandon innovation but reframe thinking around innovation. Start with thinking about the future of your category and your consumer.
Have a vision of where the brand needs to be in two or three years. The right approach for getting there depends on the company ambitions, internal mandates, structure, and appetite for disruption. Possibilities include incubators, partnering with a start-up, and co-venturing opportunities.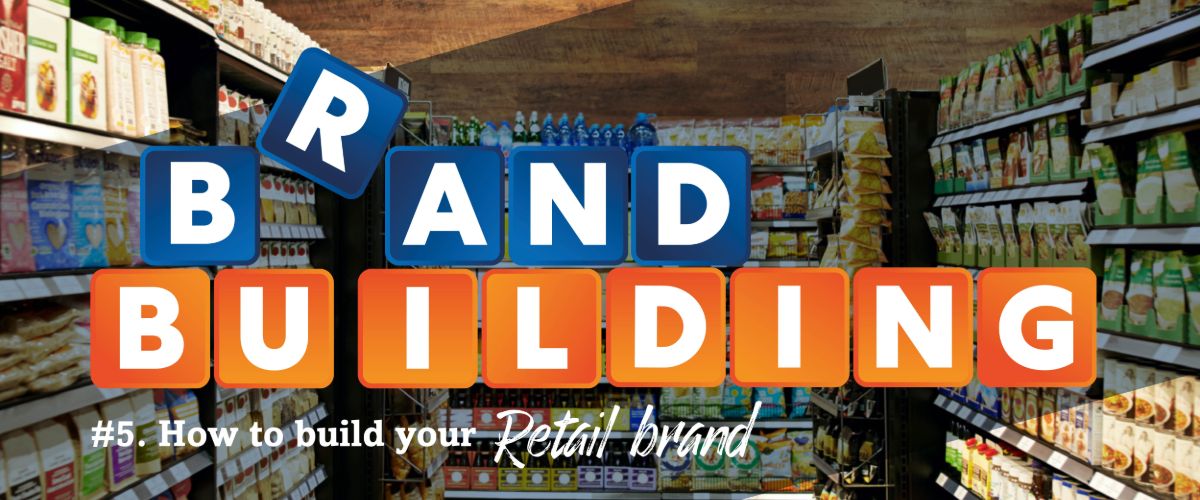 How to build your Retail brand?
Action #1 HAVE A PURPOSE
When a retail brand has a purpose, when it says this is what I stand for, that assertion should not appear just in marketing materials. It should show up in everything: how the brand chooses real estate, how it designs it stores and website, how it edits its offering of products and services, how it hires and trains employees. Start with the customer at the heart of the business. Build the experience around that and communicate about the experience. Let consumers know what the brand stands for.
Action #2 LEVERAGE THE PHYSICAL STORES
Physical stores have a role. But give people a reason to show up. If customers can get everything online, why would they visit the store? The stores need to be clean and beautiful and make people feel good being in them. And the people working in the store need to understand how important they are to the enterprise. Contact with people is not something that happens on a computer.
Action #3 BE REACHABLE AND RELEVANT
Reachable and relevant used to be about having a store that was an easy drive and well located along the highway, with lots of parking. Today being reachable and relevant means different things. Reachable might mean same-day delivery, flexible order systems, or personalisation.
Action #4 REMOVE ALL FRICTION
Meet heightened consumer expectations. When people purchase online, they want to be able to make a return to the physical store. And if they buy something in the store, they want the option of returning it by mail.
Action #5 MAKE SOME BETS
Test something at less than scale to see if it works. It requires an OK-to fail mentality that propels some of the successful technology brands. It may require changing cultural assumptions about what success looks like. Retailers used to have a five-year vision about capital spending. Building more stores meant investments in property, road development, building construction.
There is more nimbleness in planning and investment today. Do a limited test-and-learn. If it works, invest more money. If it fails, move on and invest in another idea.
Action #6 BE PRESENT AT THE MOMENT OF TRUTH
This is standard advice, but the moment of truth has changed. It had meant communicating in the store, in front of the shelf, at the moment the customer was making the purchase decision. Now, the moment of truth may happen when the customer is holding a smartphone scrolling through Instagram and ready to click on purchase.
How to build your Beer brand?
Action #1 LOOK FORWARD
It is no secret that craft beer and spiked seltzer are hot. The questions are: what is the next big trend; and how can brands get in front of it? It is important to identify the big risks and disruptive innovations.
Action #2 LOOK BACK
People today feel disconnected. Beer has always been about bringing people together. How do the beer brands continue to bring people together in a world where connection is a strong need? Solving that challenge may yield greater strategic advantage than inventing the next flavour variant.
Action #3 SUPPORT SUSTAINABILITY
Conserving resources and avoiding damage to the environment are the right things to do. Increasingly, they are prerequisites for appealing to the newest drinkers for whom responsibility and authenticity are necessary for consideration.
Action #4 TELL YOUR STORY
Many of the brands of lager beers are not distinctly differentiated. In other categories, like gin, for example, brands have done a better job describing ingredients and how they produce a distinctive taste and experience. Many brands have long histories and real, tangible reasons why they are distinctive. Stories are waiting to be told, and not just by craft beers.
Action #5 MAKE IT SIMPLE
With so much choice, it is important to help guide the consumer from confusion to confidence about the purchasing decision. That entails adding logic to the organisation of retail shelves, possibly explaining how a beer fits with various occasions. Online brands can engage in the conversations with consumers rating and commenting about beers.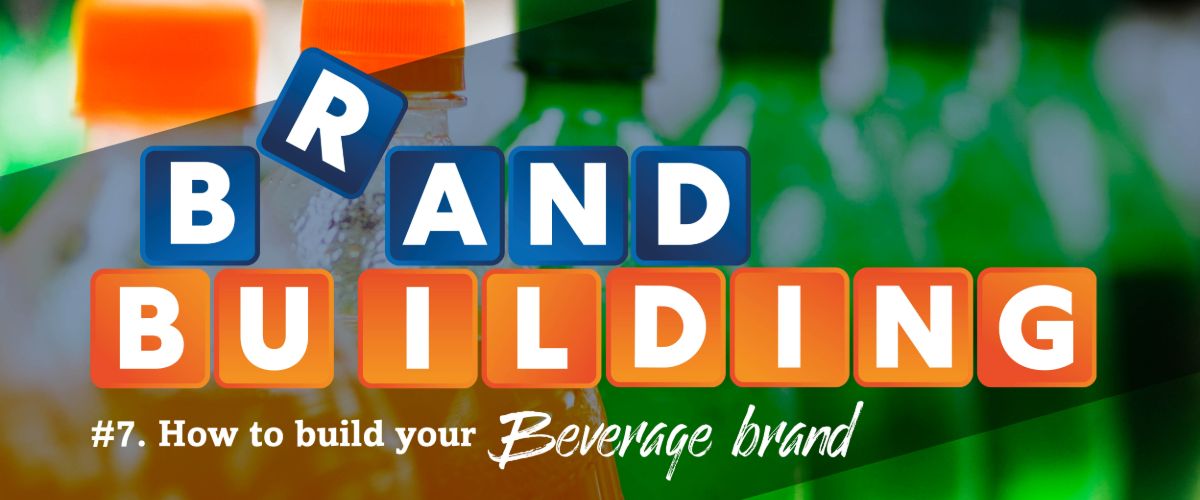 How to build your Beverages brand?
Action #1 GROW BEYOND BOUNDARIES
The change in the BrandZ™ category name this year indicates more opportunity and also more potential competition as two Chinese brands with global ambitions are now ranked in the BrandZ™ Beverages Top 15.
Action #2 ADD MORE OCCASIONS
Add and re-think occasions. Fast food restaurants were an obvious meal occasion, but the notion of fast food is changing as people have more choice about how their meals are prepared and increasingly delivered.
Action #3 BE CONVENIENT
For convenience-obsessed consumers, it is important to provide the product people want, where and when they want it. In China, that could mean being selected on an app for prompt delivery. Elsewhere it could mean being present at a lot of retail and vending locations.
Action #4 SUSTAIN TRUST
The category's efforts to revitalise and adjust to changing consumer attitudes about health and wellness are gaining traction, according to BrandZ™ research. The takeaways from this initial momentum are stay the course; and stay honest.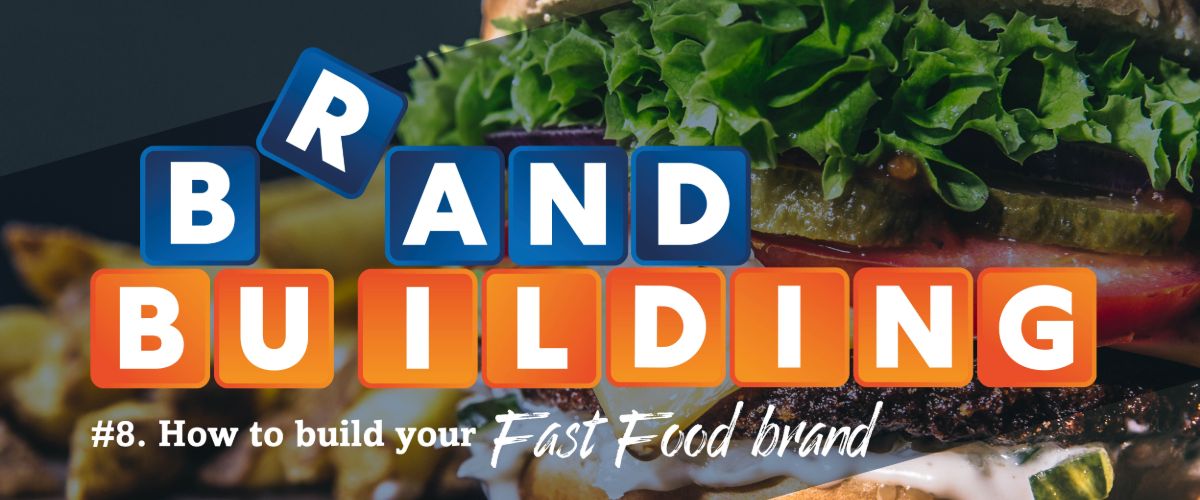 How to build your Fast Food brand?
Action #1 ADOPT A HOSPITALITY MENTALITY
Know the customer and what he or she wants. Not everyone is after speed. Not everyone is after convenience. Given the tools, people will signal how they want to be treated. Customers do not visit fast food restaurants expecting a fine dining experience. But personal attention and respect is always welcomed. The basics of the hospitality business are the same for all customers at all price points.
Action #2 THINK OUTSIDE THE BOX
The simple box-like fast food restaurants of the 1950s are a quaint reminder of what seemed modern and convenient to mid-century, post war consumers. When the first McDonald's opened almost 65 years ago, its consistency of food and experience seemed miraculous. Customers today are less impressionable. They want it their way. And not just the topping on their burger. They want everything their way: what they order, how they order it, and where it is delivered. And if the food is supposed to be hot, it better be. Take inspiration from the past. Take orders from the customer.
Action #3 FIND INSPIRATION WORLDWIDE
Examples of industry best practices probably will not be found in the competition across the street—unless the street is in Shanghai or another major Chinese city where there is a convergence of consumers looking for the newest thing and digital technology and data able to supply it. The menu items, speed of preparation and delivery, and cashless checkout, even with facial recognition, may not be applicable to all markets, but China is a laboratory where fast food is being reinvented.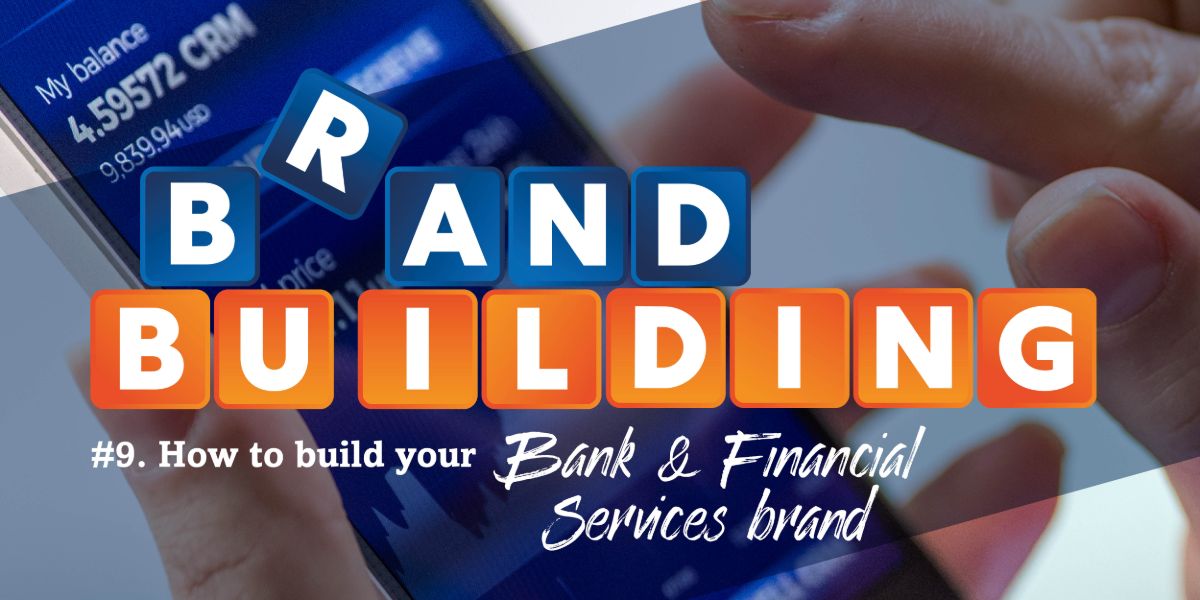 How to build your Banks and Financial Services brand?
Action #1 COMMUNICATE CLEARLY
Large global banks often state their purpose as increasing society's prosperity. Too often that purpose does not resonate with people. At worse, it seems disingenuous. Banks need to be more specific in their communications about how they help society. They need to do a better job explaining how they positively affect the lives of customers.
Action #2 COMMUNICATE REGULARLY
Banks sometimes lose focus as they rush to add expertise in artificial intelligence, fintech, blockchain, and other capabilities. Consumers can potentially become confused or disengaged. It is important for banks to do at least one focused communication each year that announces the changes and related improvements in the customer experience.
Action #3 IMPROVE TARGETING
Banks need to focus on improving their customer centricity. Customer centricity means understanding what customer segments the bank is best set up to serve. This goal can be difficult for global banks that, by definition, are set up to do everything. It means that growing long-term may require first slowing down and focusing.
Action #4 SUSTAIN TRUST
Banks need to sustain trust as they close branches, key trust-building touch points, to fund their online digital business, where investment in creating positive and differentiating customer experience will be critical.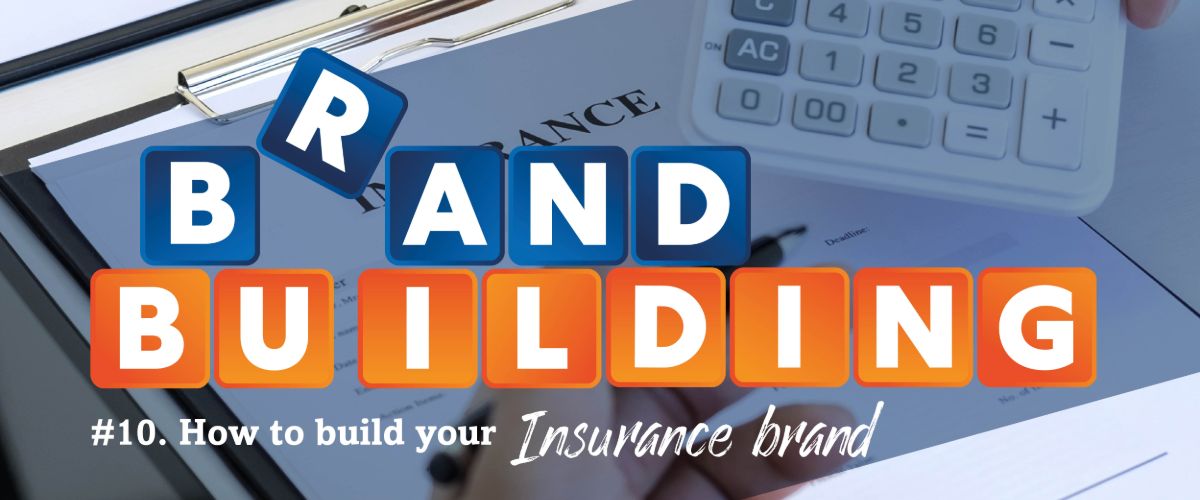 How to build your Insurance brand?
Action #1 BE FLEXIBLE WITH PRODUCTS
Get comfortable with the tension between commoditisation and customisation. Think of the business in terms of flexible modules rather and individual products. Mix and match the modules to devise offerings tailored to meet the needs of individual customers. Learn from the example of some of the subscription consumer brands.
Action #2 BE FLEXIBLE WITH COMMUNICATIONS
Develop and strengthen the memorability of the big creative idea and the breakthrough character or celebrity and match that strength with targeted marketing. Insurance brands need to create and sustain an identity that makes them distinctive and memorable, but that achievement alone is insufficient without the technology and data to customise solutions at scale.
Action #3 EXPLORE NEW OPPORTUNITIES
Investigate the insurance opportunities based on how consumers, especially young people, are changing their life priorities, often placing value on experiences over things.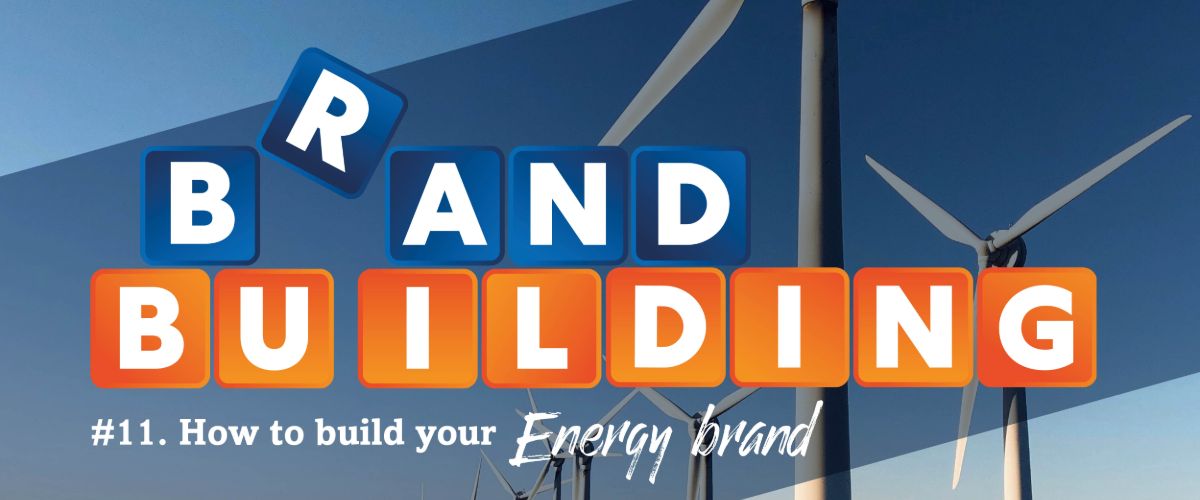 How to build your Energy brand?
Action #1 CHANGE THE MINDSET
Brands need greater understanding of the businesses they might be in as the industry changes. Energy companies make investments over a long-term horizon, so they are well placed to make long-term brand decisions. But they need to bring the long-term mindset they use for production into the marketing department.
Action #2 CONNECT THE DOTS
Energy brands make possible the convenience we expect in our lives, whether we are using Uber or Lyft to transport ourselves or relying on Amazon to deliver our packages. Connect the dots between what energy does and how it enables other uses, including the materials that go into our smartphones, cars and clothing, or the medicine that keeps us healthy.
Action #3 REASSURE CONSUMERS
Reassure people that the brand is doing everything possible to limit the carbon intensity of everything it does and anything that anyone using its products does.
Action #4 TRUST CONSUMERS
All of us as consumers have a conflicted relationship the products of our convenient, modern lives and their impact on our planet. We need to own that conflict, and brands need to trust people with the complexity of solving the climate change problem.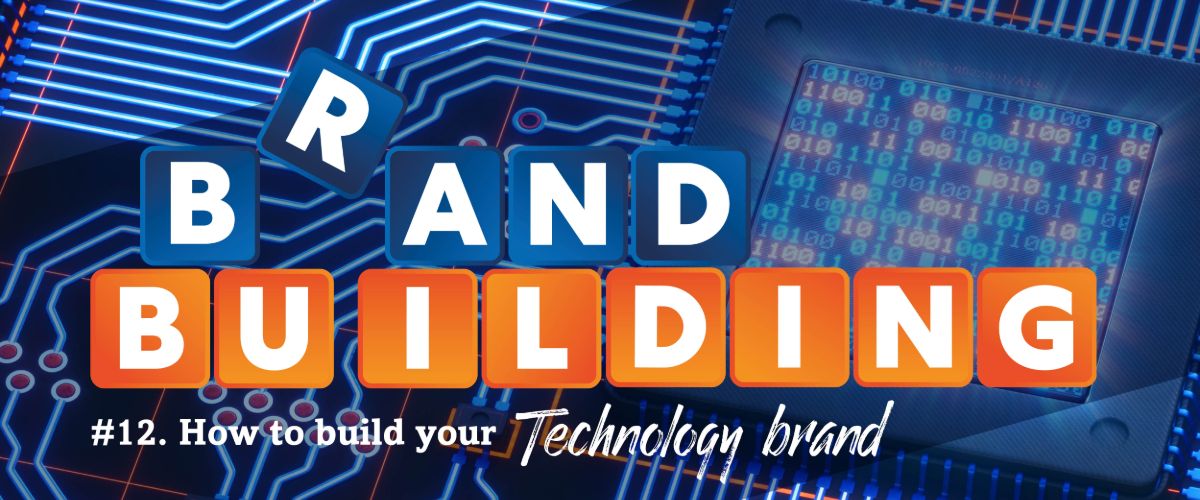 How to build your Technology brand?
Action #1 CONTROL THE NARRATIVE
Brands that take control of the narrative can break through some of the white noise about the data breaches. Brands could consider an industry approach to mutual concerns. But it would need to be more than lobbying. It would need to be about real change.
Action #2 BE TRANSPARENT
Consumers are much more aware that they get nothing for free. If they are not paying with money, they are paying with personal data. Consumers have accepted this modern expression of a barter economy. They are less accepting when the value exchange is unclear or dishonest. The value exchange needs to be transparent and, when in doubt, it needs to tip to the consumer.
Action #3 STRENGTHEN THE BRAND
Along with the convenience the cloud provides, it also potentially weakens the consumer connection with the device. If digital data in the form of news updates, music, business information, or leisure diversions are available by clicking and streaming, then the device potentially becomes just a delivery vehicle. The adhesion needs to be the brand and the differentiating brand experience.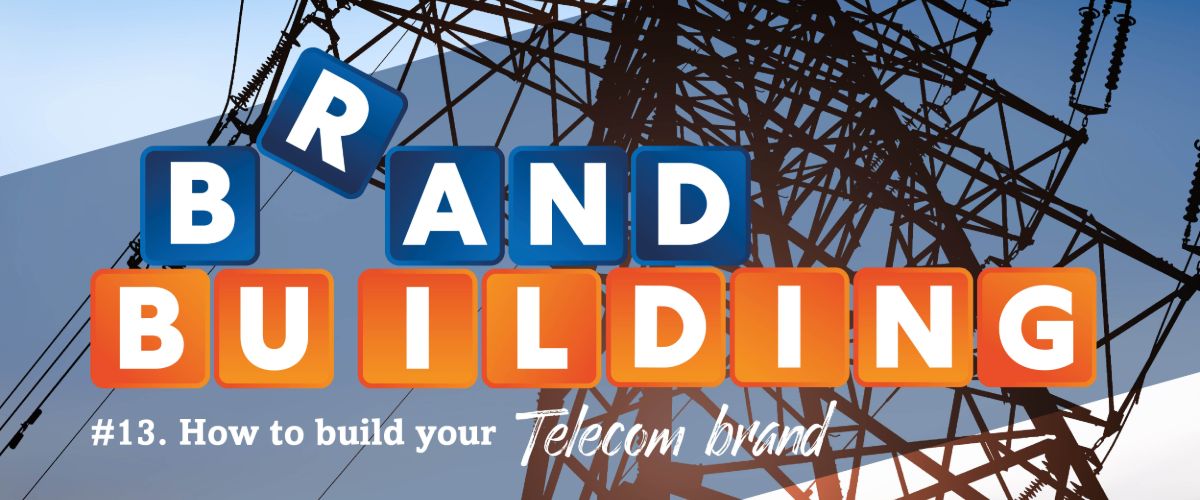 How to build your Telecom brand?
Action #1 FULFILL THE PROMISE
Telecom provider brands communicate about being the best. And they may be best in some things—being the largest network, for example. But no brand is the best in everything. Even as telecom providers move from 3G to 4G and now to 5G some of the same pain points remain and disappoint customers. Brands need to get it right and fulfil the promise.
Action #2 LEVERAGE DATA
Brands have an opportunity to make better use of the abundant data they collect. They can find ways to delight customers, anticipate and eliminate problems—and build loyalty. The data also enables telecoms to understand which customers have been most loyal or valuable and deserve rewarding in some way.
Action #3 EXPLAIN CURRENT BENEFITS
Other than presenting consumers with just one bill, most telecom provider brands have not done a good job of explaining the benefits of having a converged offering, where one brand provides a range of services—such as mobile, internet, and TV.
Action #4 EXPLAIN NEW BENEFITS
With tremendous opportunity in 5G, and the potential of the Internet of Things, create a clear customer proposition that explains the benefits of this technology to the consumer. The proposition could be broad but should focus on the benefits for specific audiences.
Ready to discuss building your brand? Let's talk.
Contact Paul James on 02890 425344 or paul.james@ardmore.co.uk