Businesses jump on the Pokémon GO bandwagon
Pokémon GO launched with little warning, to those who aren't a dedicated follower of the brand, but that didn't stop the mobile game become a major success overnight. The game is the most downloaded US mobile game of all time, and its daily users is currently above Facebook.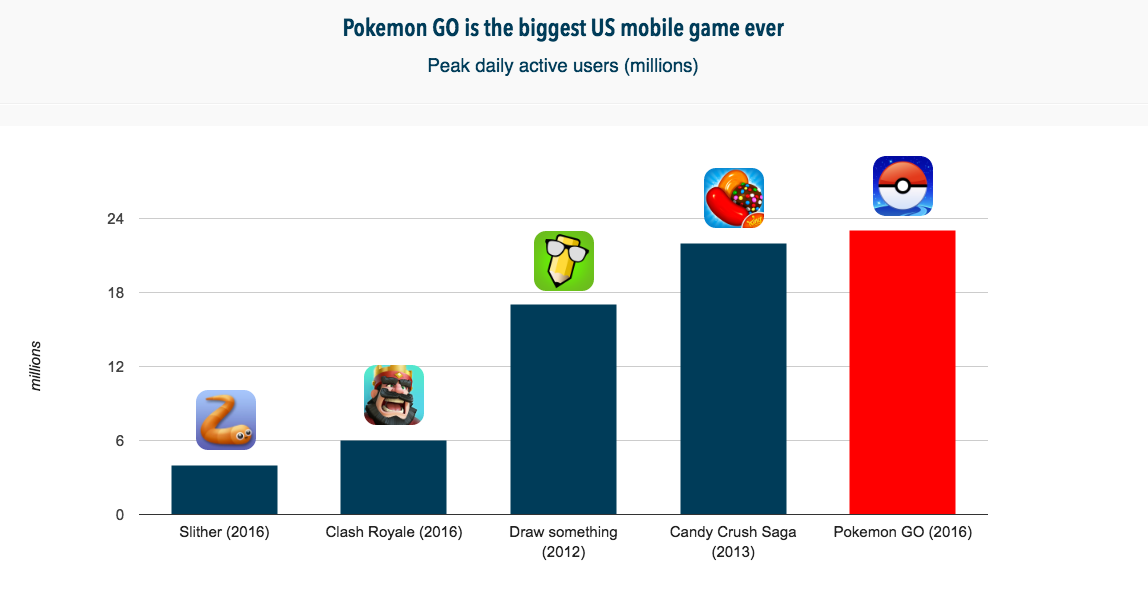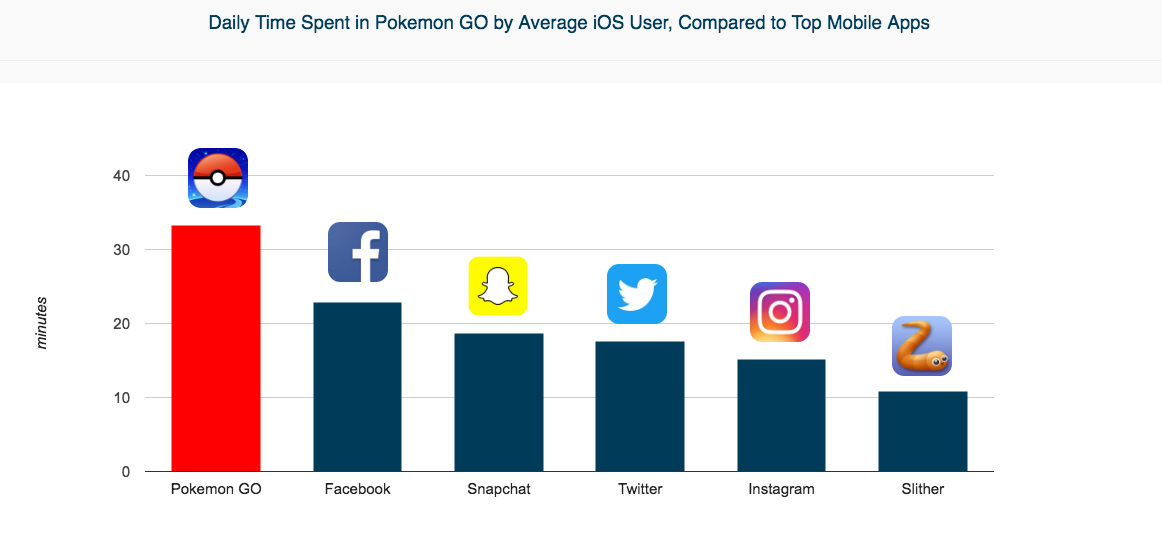 So, A LOT of people are using Pokémon GO, the question is, can advertisers and businesses use this game to pull in customers? Pokémon GO currently do not offer any options for companies to buy advertising in UK or US yet, although rumor has it you will soon be able to buy 'Pokéstops' and 'Pokémon gyms' which are landmarks and buildings players physically walk to when they need Pokémon supplies or want to battle, which are now obviously very busy spots throughout the day. Mc Donalds has become the first official sponsor for Pokémon GO in Japan, paying for around 3000 restaurants to be 'Sponsored Gyms/ PokéStops'. No doubt this has boosted traffic to restaurants and no doubt, a just as lucrative deal will be made for the US and UK.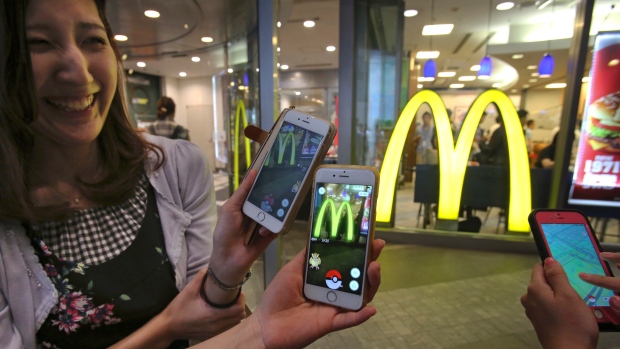 Mc Donald's have paid big money for this virtual property purchase, but companies like Deliveroo have already taken on some guerrilla tactics to capitalize on the Pokémon GO craze. They are delivering free food to players Pokémon Gym locations when they tweet the #GottaFeedThemAll hashtag, delivering a different restaurant each day.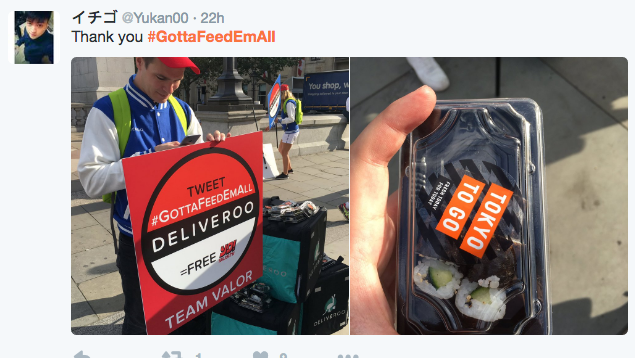 Locally, some smart (and very cool) businesses have used their own tactics, with DinaDina in Belfast offering 10% off to anyone who shows their app between 2pm-4pm weekdays, and Castle Espie promoted that they have FIVE Pokéstops and Gym on site. Both are simple social media posts, but from what I have gathered over the past few weeks, Pokémon GO players will travel far and wide to catch a rare Pokémon, and if they can grab an Italian coffee and see some wildlife whilst doing it, then surely it's a win for everyone?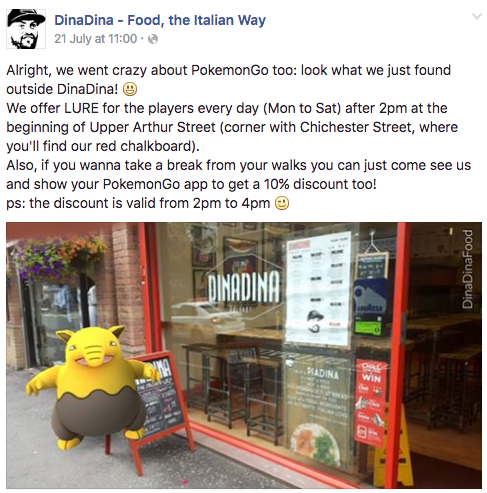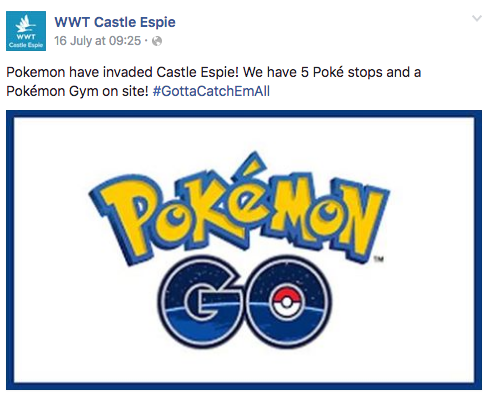 Want to learn more about Pokémon GO? Check out this great breakdown video by Games Radar.