The city of Belfast played host to international Vloggers who were attending the inaugural Power of Video Conference. Some of the biggest names on Youtube and Facebook took over the Waterfront Hall to talk 'all things video'.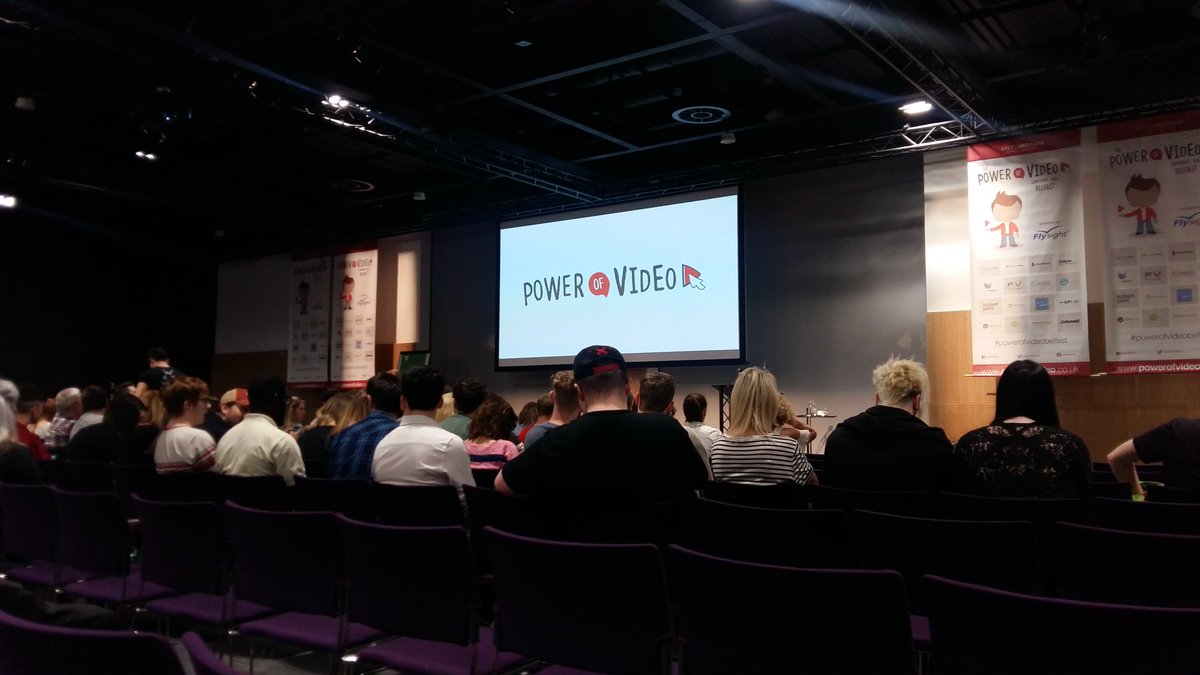 The morning kicked off with Matt Hackett, previously VP of engineering at Tumblr and co-founder of the 'Beme' app. Matt Hackett focused on how video can really change the world, talking about the first time he got excited about the power of social media. Speaking about how social media was used by activists during the wake of the Arab Springs protests, Matt said "They used it to communicate to the world was what happening in their country. It was the first time I realised the power of social media, what people can do together using it, videos were shared worldwide within minutes of the protests, it was amazing to watch unfold".
Next up on the main stage was Freerider Mislav Mironovic, who opened with a wonderful video about his life story and how sending a video of him doing dangerous bike tricks to Red Bull completely changed his life. "I knew how to market myself, there are many other freeriders out there who are better than me, but I was creative and knew what brands wanted from someone like me". Mislav has continued to work with Redbull, coming up with creative visual ideas such as the famous Sunflip photo. When he eventually realised his stunt biking career was not worth the risk anymore, Redbull gave him a job as a content creator.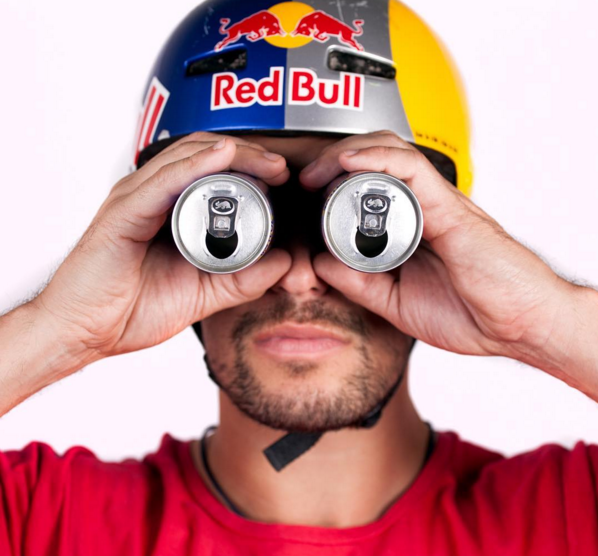 Cian Twoney, known for the hilarious Facebook videos of himself and his alter ego girlfriend 'Emily', came to the stage for a Q&A session along with Suli Breaks and Gary Turk. Cian explained how the enormous success of one character has been challenging, "It's hard because if I do any videos that don't involve Emily, people go mental! So I created my own YouTube channel for videos about my life, I had to separate the two. I used to work making picture frames and at a radio station. I hated the frame factory, so left, and when I started making the 'Emily' videos the radio station said it has to be them or the videos. I obviously chose the videos and now it's a full time job. I get to work with fun brands like Dominoes making video content, its crazy this is my job
One of the biggest names to grace the stage was Casey Neistat. Neistat came from humble beginnings, dropping out of school at age 15 and never returning, living in a trailer park until he was 20 years old, before deciding to move to New York. His first huge exposure was named 'iPods dirty little secret' which was a three minute film, that criticized Apple's battery replacement program for iPods. It drew huge media attention, with Apple eventually announcing an extended warranty for all iPods. Fast forward to 2016 and Casey Neistat has over 3.2 million YouTube followers, and has worked with huge brand such as Nike, Google, J-Crew and Mercedes Benz.
Casey doesn't just do corporate videos, in fact his bread and butter comes from his YouTube channel, which is filled with videos of his daily life and adventures. It's Casey's humor and attitude that attracts his audience and keeps them. He told us "There is no longer an excuse not to create, Video as an influence, the power is completely untold". He is completely right! By 2020 it is estimated 80 percent of us will have a smartphone, with a camera.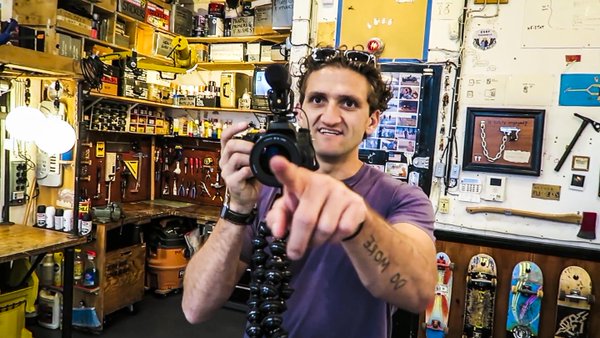 Overall, the conference was filled with inspiring 'rags to riches' stories about creative people who have embraced the power of video. Starting with just a camera, these individuals now have top worldwide brands competing for their attention. Video is not only a hugely powerful medium for brands, but also to the individuals creating video and the audiences who are influenced by video content.