Snapchat unveils new brand name and nifty camera spectacles!
Snapchat is making a move into tech hardware, with the announcement of it's new camera sunglasses, retailing at around $130 a pair. This follows a sweeping rebrand to 'Snap Inc'
The footage captured on the new snap glasses, will be transferred to the Snapchat app, and transferred via Bluetooth to the users Snapchat memories, we the footage will be viewed in all orientations via a new format.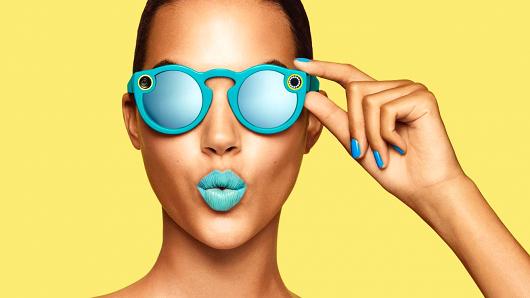 Snapchat have been working on the project for years, producing one of the smallest wireless cameras in the world. Available in 3 funky colours, the glasses and rechargeable and can go for a whole day.
The most exciting thing about the Snap Glasses, is that video can be shot in a whole new way, very easily. A point-of-view style will certainly set Snapchat apart from other social media platforms when it comes to sharing video.
On the rebrand, here is Evan Speigel's full statement: "It has been five years since Bobby and I started working on Picaboo, the little app that became Snapchat – and we've been so lucky to build an incredible team that has continued to expand upon Snapchat and create products like Stories, Memories, Lenses, and so much more!
"When we were just getting started it made sense to name our company Snapchat Inc., because Snapchat was our only product! Now that we are developing other products, like Spectacles, we need a name that goes beyond just one product – but doesn't lose the familiarity and fun of our team and brand. We decided to drop the "chat" and go with Snap Inc!
"Changing our name also has another benefit: when you search for our products it will be easier to find relevant product information rather than boring company information or financial analysis. You can search Snapchat or Spectacles for the fun stuff and leave Snap Inc. for the Wall Street crowd.
"We hope that this change will improve your experience with Snapchat and Spectacles, and create a structure that allows us to continue making great new products for you and your friends."