Spread your wings on twitter!
Have you heard of Twitter Flight School? Do you know what it is and how can it help your business?
Twitter Flight School all started two years ago, when twitter announced it as a 'new online marketing programme' and originally it was only open to select marketing agencies.

Two years on, the school is now so successful that that the platform has been opened up to everyone, as well as lots of other lovely features to draw in more advertisers such as 'moments' and 'instant win'.
This programme offers different 'flight paths' or training courses to you and me, with one aimed at top level executives looking to build personal brands, and the other for mid-level marketers to brush up on their skills. The courses are built with modules, which give you an estimated 'complete time' so you know what you're getting in to, for example, the first module 'Twitter 101' only takes 10 minutes to complete.

The lessons start from the very basics of Twitter and how it works, then slowly introduces you to how brands use twitter, capturing data, and how Twitter can be used in the overall marketing process. At the end of each lesson there are 3 or 4 questions to help solidify that knowledge followed by a short quiz to be completed before you complete that course. Once a course is completed twitter offers a downloadable certificate but more importantly a range of useful resources and cheat sheets that can be downloaded, printed or saved.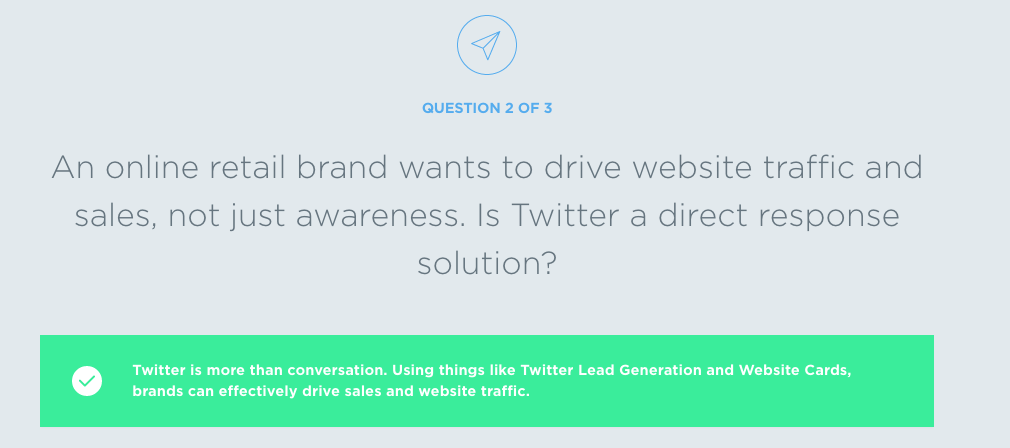 But is Twitter Flight School worth doing? Of course it is. If you are lucky enough to have some free time in the office, jump on and get started. It's always worth refreshing your tweet skills, especially as Twitter isn't necessarily the first choice for marketers, it's worthwhile getting up to date on what they can offer. Oh, and you also get a lovely 'Twitter Flight School' badge which you can attach onto your email signature or LinkedIn profile.
Confused by marketing on Twitter? Give our Digital Team a shout digital@ardmore.co.uk