"Where a picture paints a thousand words, art is a line around your thoughts."
– Gustav Klimt
I had never really taken to gardening, until I bought my house a few years ago and decided to try something new. It gave me a whole new perspective on the basic principles of art: balance, movement, unity, contrast, rhythm, pattern and emphasis. Since then, I have obsessively collected and planned each plant that I intend to re-home in my happy little place.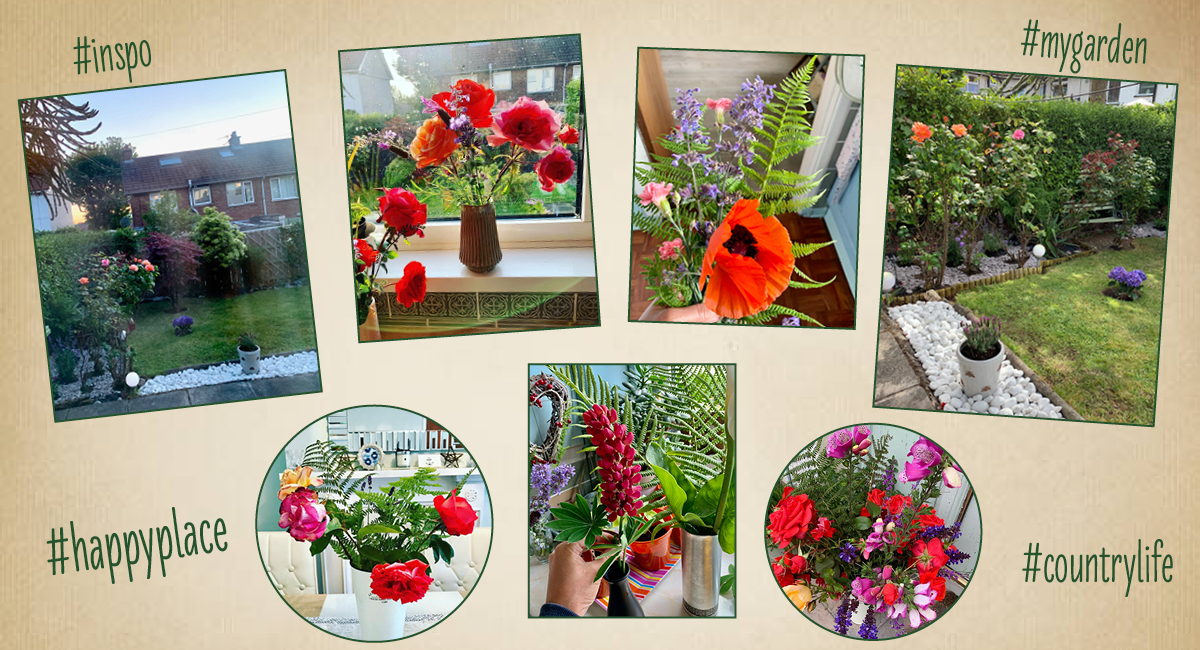 One of the greatest joys this has brought over the recent lockdown period is that it inspired me to venture back to pure art. I worked the study of flowers into intricate line art drawings in full colour based traditional mediums.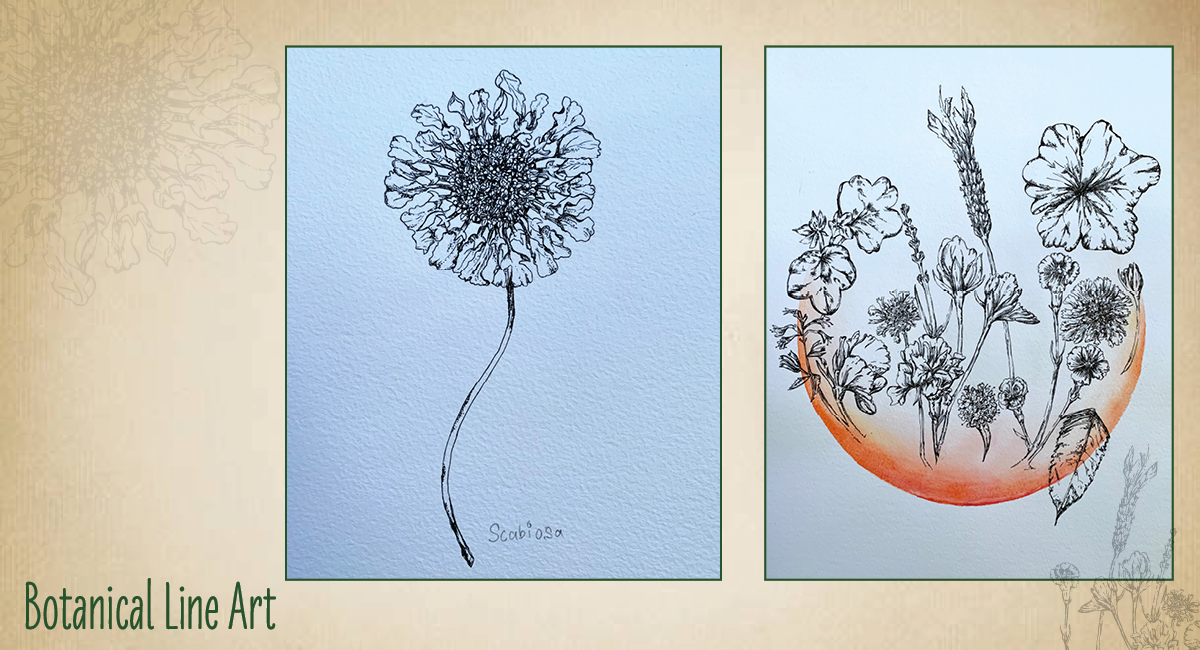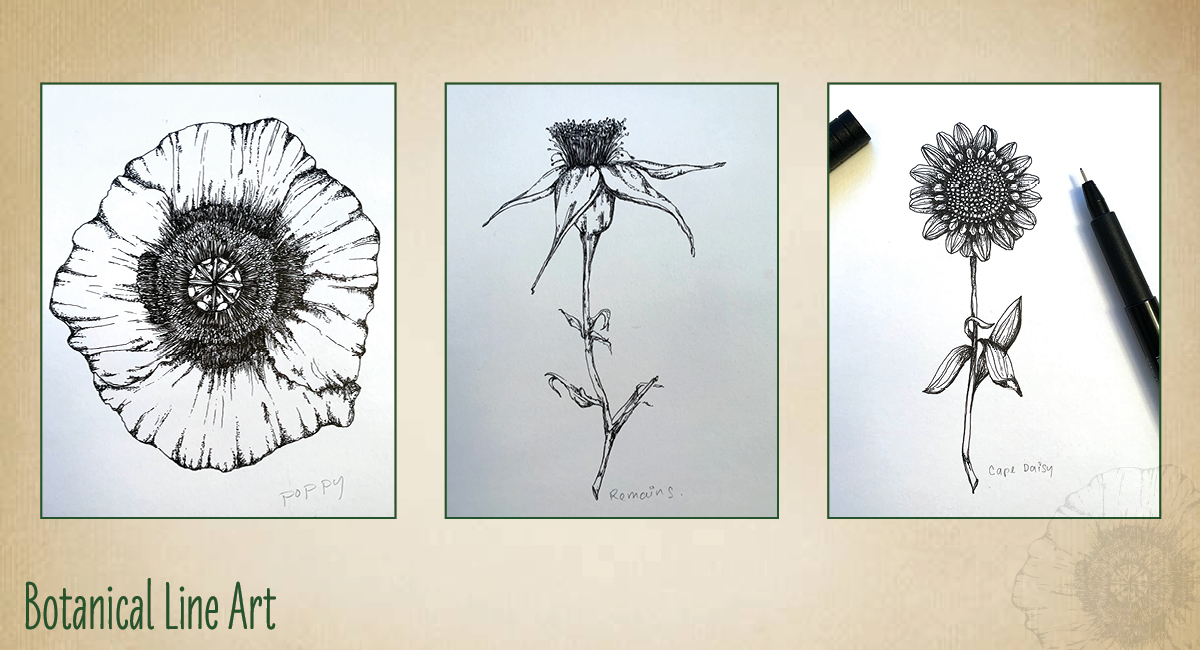 Working with simple pen line drawings allows you to add finer detail to artworks as opposed to drawing using design software. One of the main advantages of commissioning an original piece for print is that you are able to manipulate your art into digital forms. This then means you can experiment with the same artwork, as you can see with the flower bud line drawing that has been colour-filled with the illustrator design software.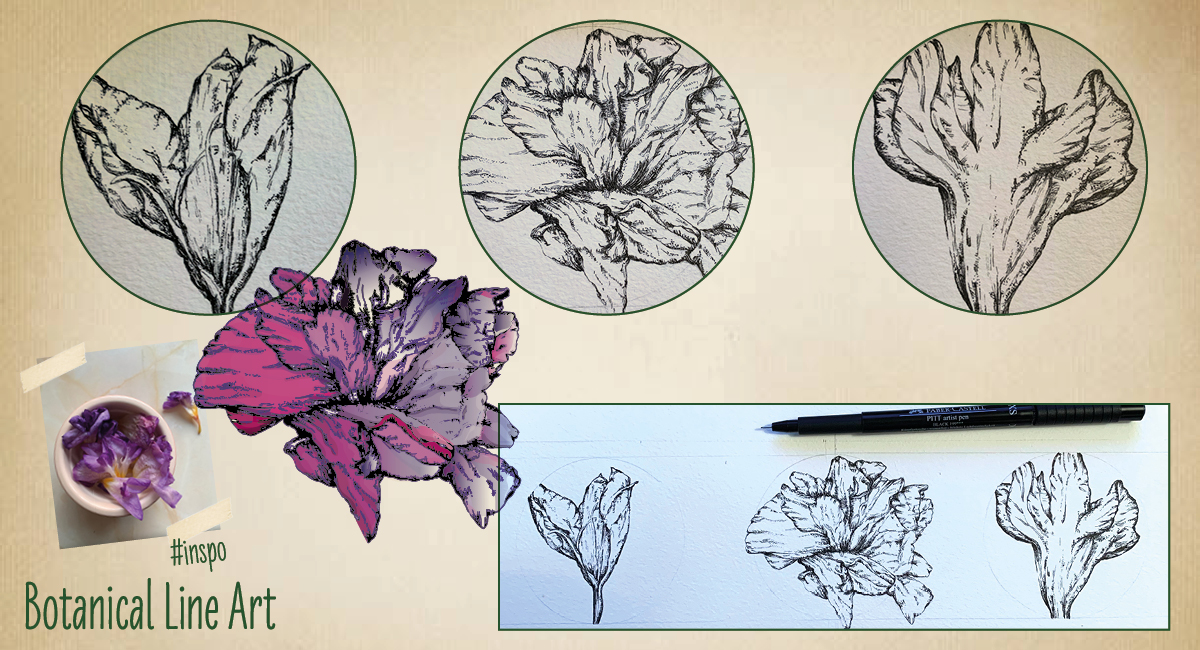 When it comes to printing a colour artwork, any designer can recall the countless times they have had to manipulate their colours from screen to final print output. This is not the case when working in traditional original art, as what is produced on paper is exactly as it is on screen, and printers have a close reference to an original art piece for comparison.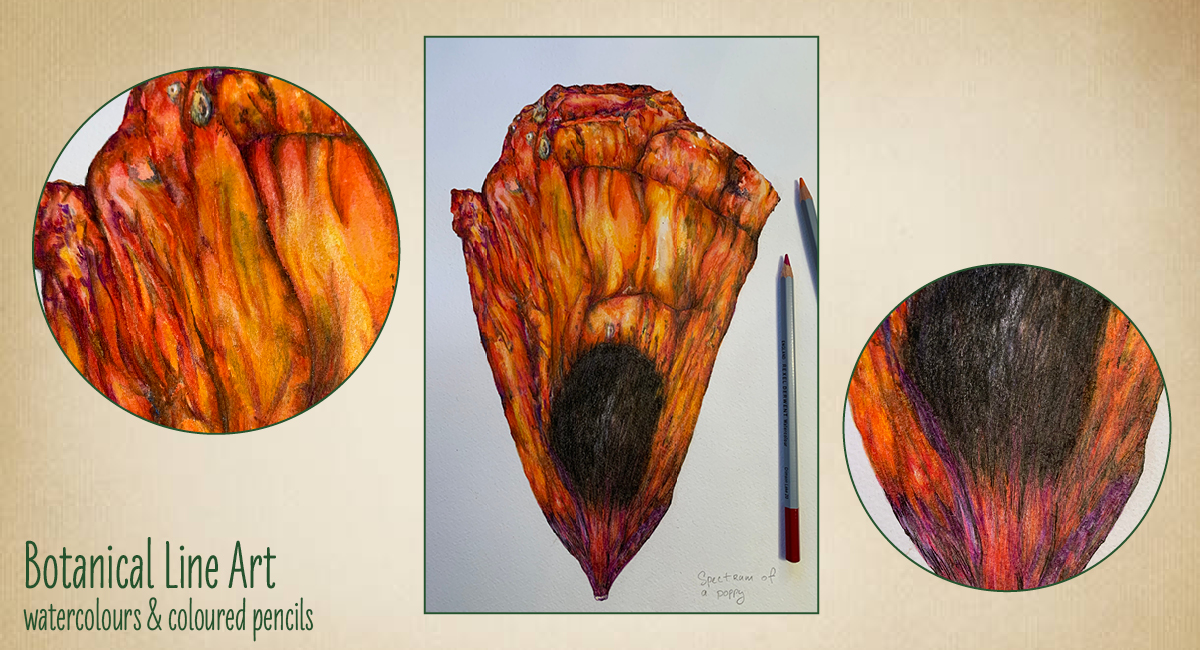 FIG.1 Above is a colour study of a poppy petal done in Caran d'ache colour pencils and a watercolour wash.
One of my favourite mediums to work with is oil pastels. The 'blendability' of the oil-based colours can be really striking. And it also helps that there is no drying time in between for the art completion!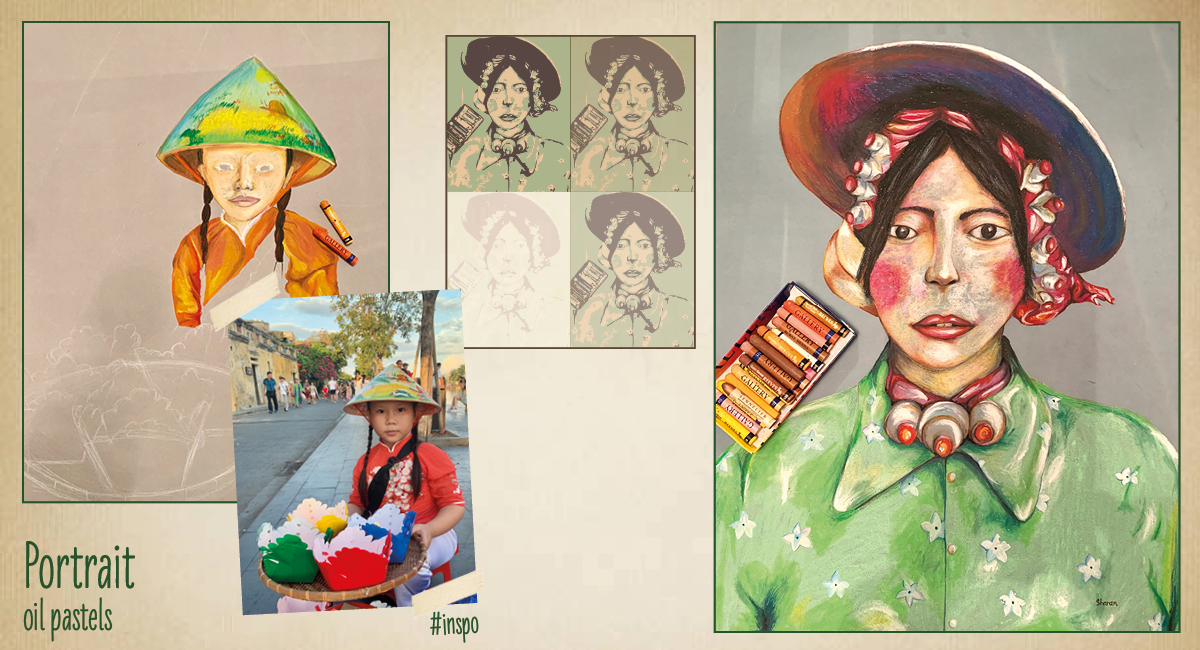 FIG.2 Original A1 artwork brought into illustrator design software to manipulate the colours. Various techniques of overlay effects were applied.
Using original commissioned artworks or illustrations on packaging gives the product a more sophisticated finished look. This also helps connect with brand elements as a complete art piece, rather than trawling through countless online downloadable graphics to achieve a certain look or feel.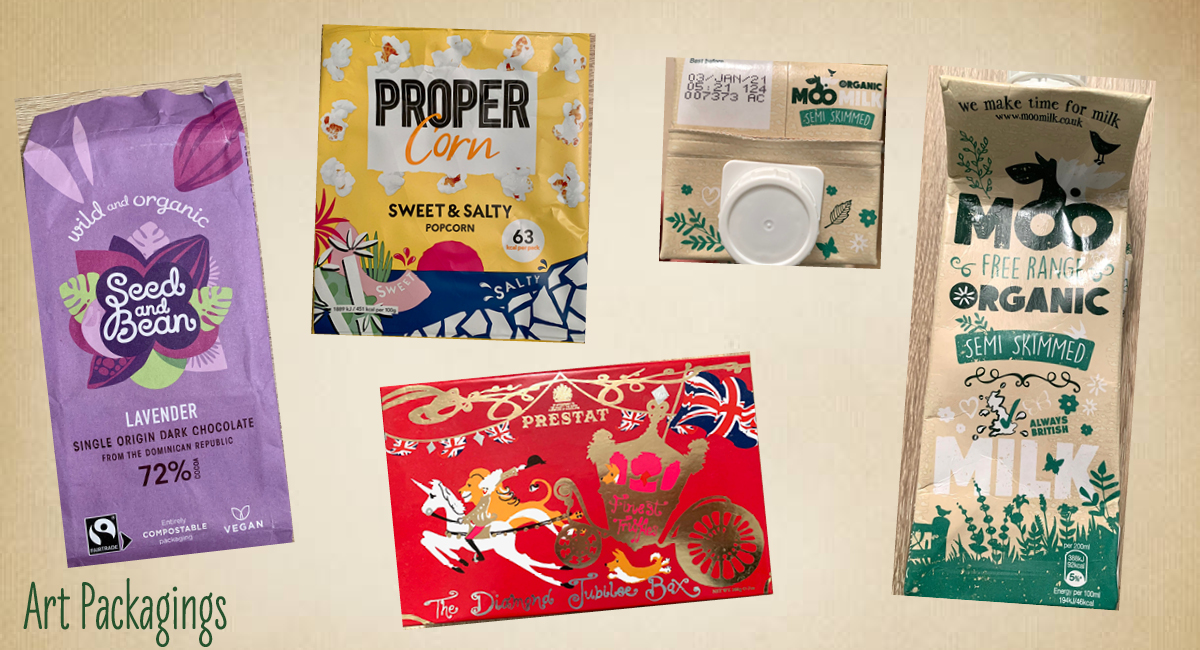 One of my favourite brands is a London-based dessert company called Pots & Co. They make the most amazing edibles in recyclable ceramic pots. However, the best thing about this brand is their love of original art, which is used all over their beautifully designed food labels as well as on their website.
Each label features inspiration about the dessert or little quotes. However, the company do not simply focus on looking pretty – they also make sure to give back and help communities across the globe, from Columbia to working with charities such as Barnardo's in the UK.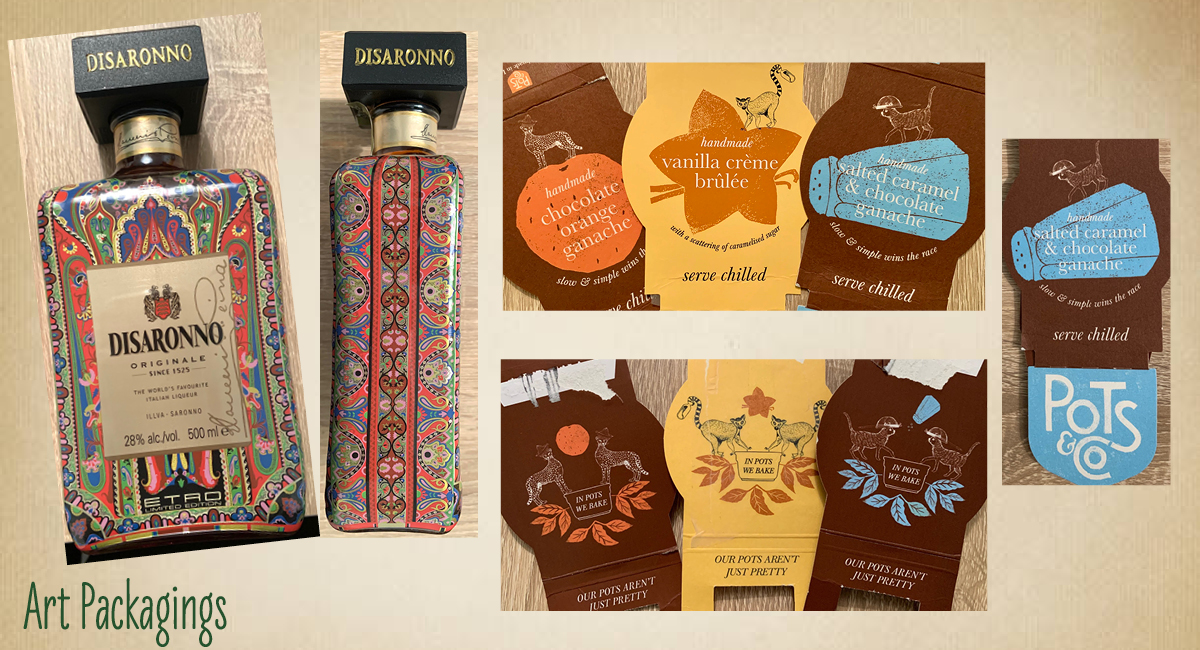 This is an example of how print photography can come together with on-page black and white illustrations to make a quirky page layout. The playful graphics throughout the cookbook pages break up the reader's thoughts of cooking something that sounds too complex, and instead makes them think, "I am actually going to try this because it looks fun!"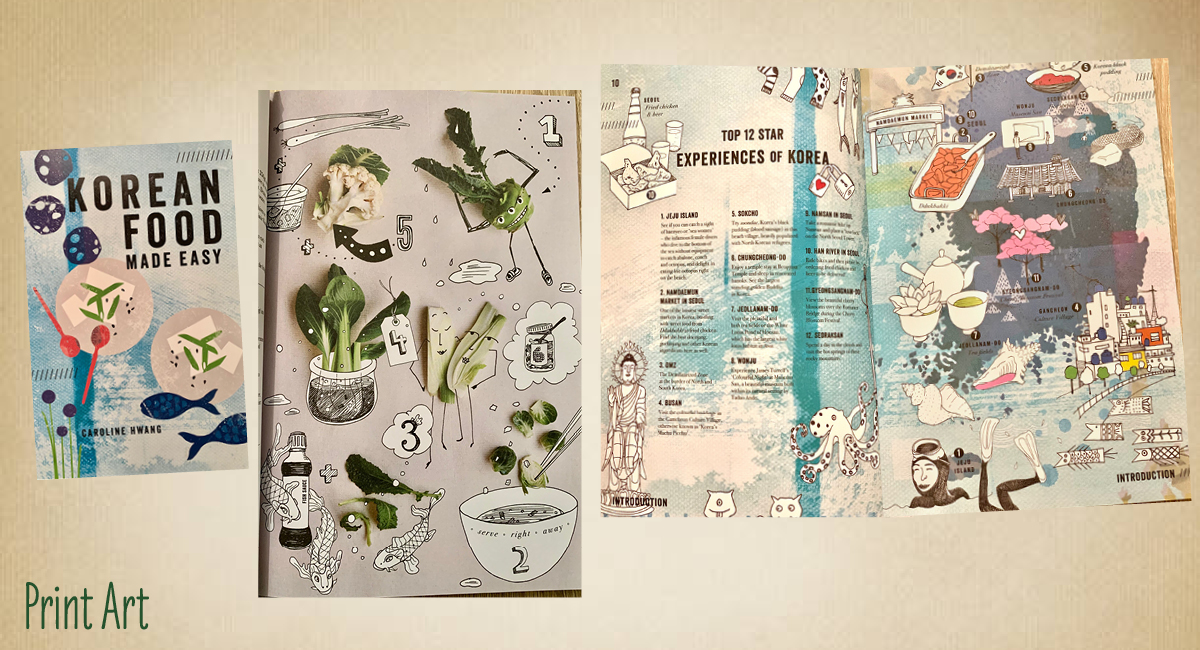 The advertising and design industry embraced a more illustrative approach in their campaign artworks during the COVID-19 pandemic. Stylised illustrations and animations were very evident at the start of the first lockdown in spring. Messages of 'flatten the curve' and 'stay at home' were heavily worked up in animated graphics.
Big brands like John Lewis and Waitrose teamed up with four art illustration graduates to produce their Home-Start and FareShare ad. This told the story of a beautifully wrapped present on a journey from a child's Christmas tree to a grateful family, using a series of animated characters.
Estee Lauder used Izak Zenou and his quirky illustrations to produce their Christmas campaign. The artist worked on the TV commercial as well as creating the gift packaging and online website graphics.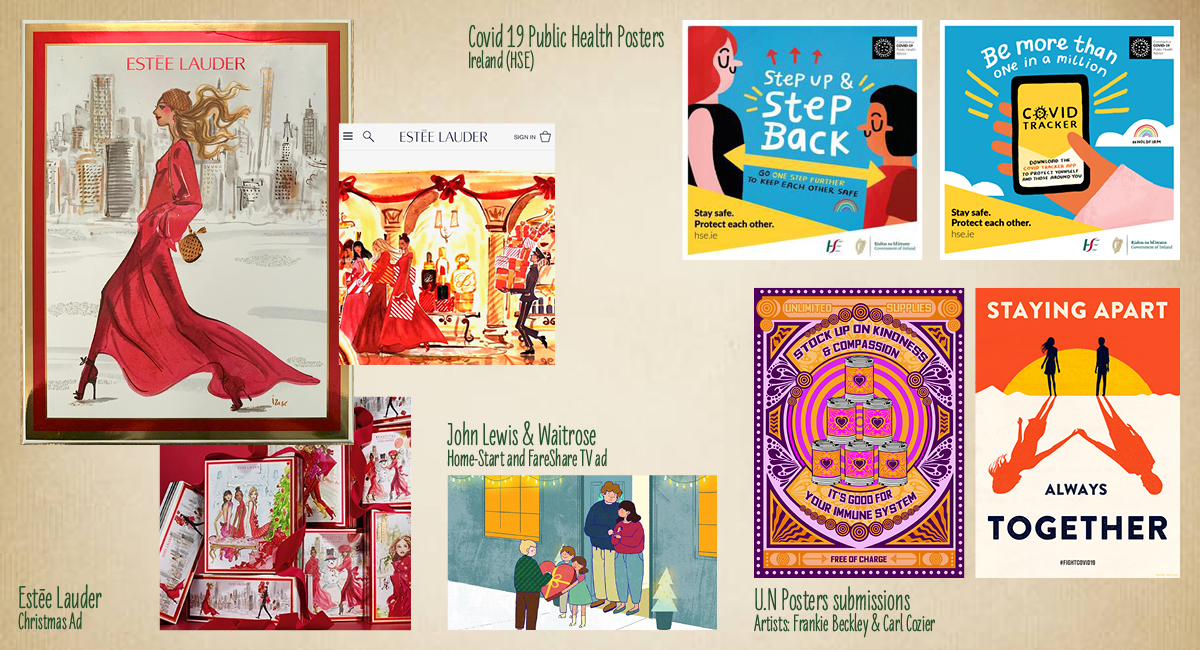 2020 has highlighted how vital the arts are in this industry. They have played a key role during a worldwide pandemic, and they will continue to inspire, inform and illustrate that a more positive future lies ahead.