We are in changing times, and they are changing daily. For many of us these are anxious times, for our health and wellbeing, for business, for family and friends and for our adoption of a new way of life, both professionally and personally. It is this new way of life and new habits that our brands and communications have had to be adaptive to, almost instantly. This does not just apply to what brands are saying, where a change of tact and tone is welcomed if this is not opportunistic, and we have seen several salient examples of this, but where it is being said and seen.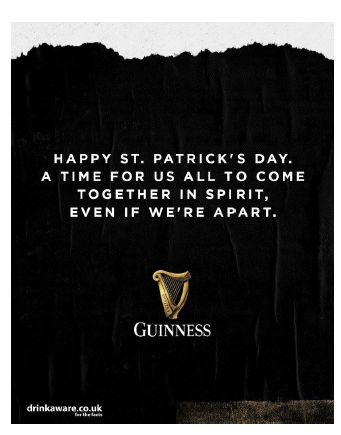 We have already seen some dramatic changes in our media behaviour across the UK and Ireland where in-home media is booming in consumption. Maybe unsurprisingly television viewing is rising significantly with 32% now watching more live TV, including daytime viewing which is up 29%. Similarly, 32% are also spending more time streaming VOD and 21% spending more time with social media.
The biggest change though is arguably in relation to young people with them engaging more in media than before; with 46% of Millennials also watching more live TV, bucking a much-discussed trend. They are also remaining loyal to social media with 48% of Millennials spending more time on these channels.
The other notable change is in the news consumption landscape, with 32% of all consumers saying they are reading more online or offline newspaper content often. This is also reflected in younger consumers with 29% of 18-24-year olds, and 31% of 25-34, year-olds engaging with more news brands. This is clearly evidenced too across local and UK TV behaviour with UTV reporting significant uplifts in viewing across its news bulletins and C4 News last week recording its biggest weekly audience since 2012.
Radio, digital audio and podcasts have seen large listening spikes as well, often acting as companions during the working or staying at home day. It remains to be seen whether the decline of the commute may bring negative impacts in the long term.
And we are not alone – in Spain, TV viewing is averaging 6 hours daily and in Italy, linear/connected/streamed TV usage is reported to be up by around 35%. The same is also reflected in online news content.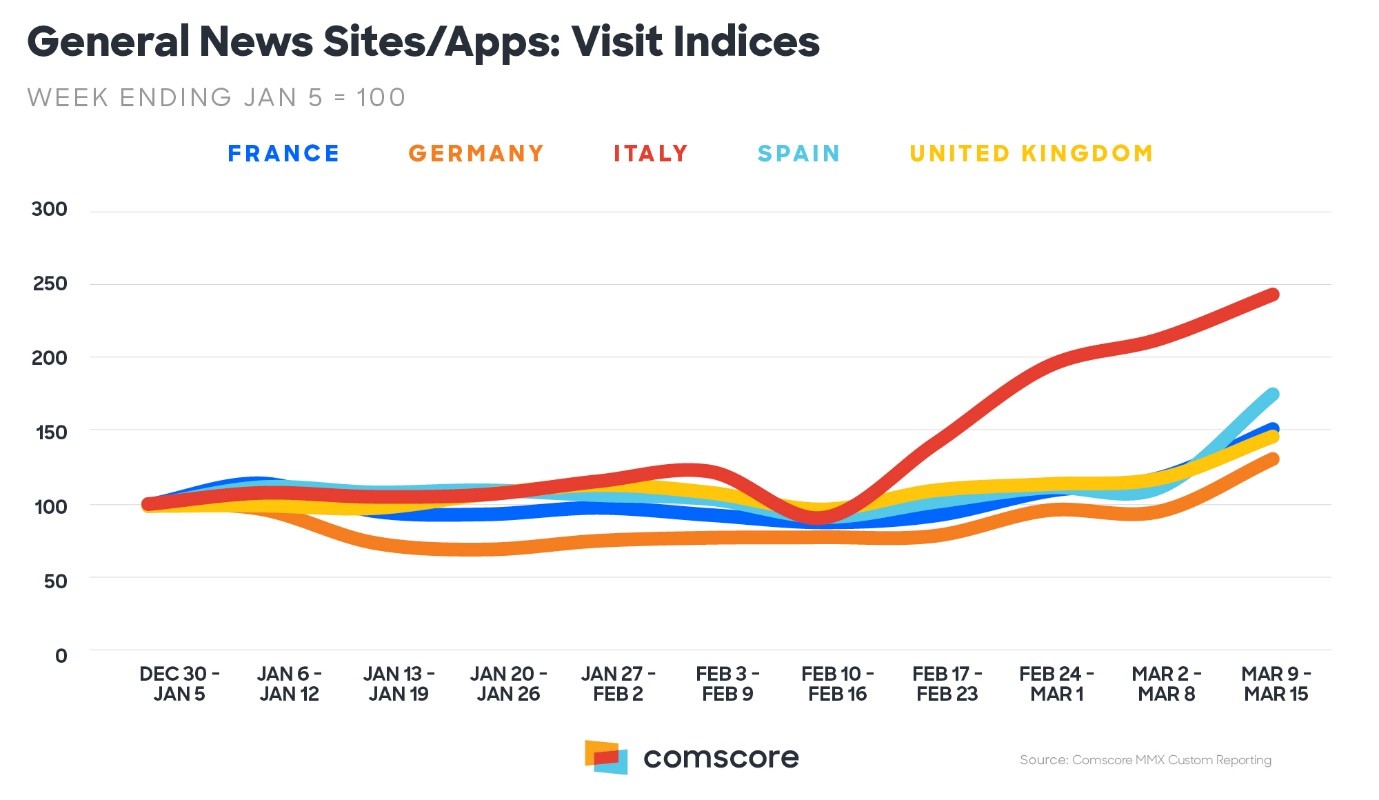 And looking to China, which we all hope, as it appears, is edging out towards light at the end of their locked down tunnel, we see similar behaviour changes…watching video, the most mentioned new media behaviour; watching VOD (58%), short video, e.g. YouTube (56%), live TV (41%). Other media touchpoints that are being used for much longer periods include digital news platforms, social media and online music.
So, in these challenging and unprecedented times, there appears to be some element of certainty in relation to current media habits. COVID-19 is a global concern and consumer response to this in the UK and Ireland, in relation to media habits, reflects global trends. Will these changes remain more permanent? We cannot say for certain, but research suggests that Chinese consumers, much more advanced in their lockdown phase than those of us in the UK, are certainly looking forward to returning in particular to out of home dining and shopping.
All we can be sure of at the moment is the now, and, for the now, our homes, sharing our full days with our families and in our households have never been as important. If we can embrace this, for now at least, we will be doing our best to navigate these uncertain times.
Look forward to continuing virtual communications over the coming weeks.
Stay safe. We're all in this together. #FightBack
Kindest regards,
Mark Thompson
MEDIA DIRECTOR