People who work in the creative industry generally love what we do – it's a dream job for us. Working with brilliant, diverse businesses, large and small, to help them bring their lifelong work and ideas to life in the hearts and minds of consumers is a thrill that never gets old. But every now and again something really special comes along, and it started on a cold, wet, January day in Reading Train Station.
Last year, Ardmore was tasked by Network Rail to deliver one of the biggest and most important creative challenges in our company's history and in any of our careers – to tackle the tragedy of suicides on Britain's Railways.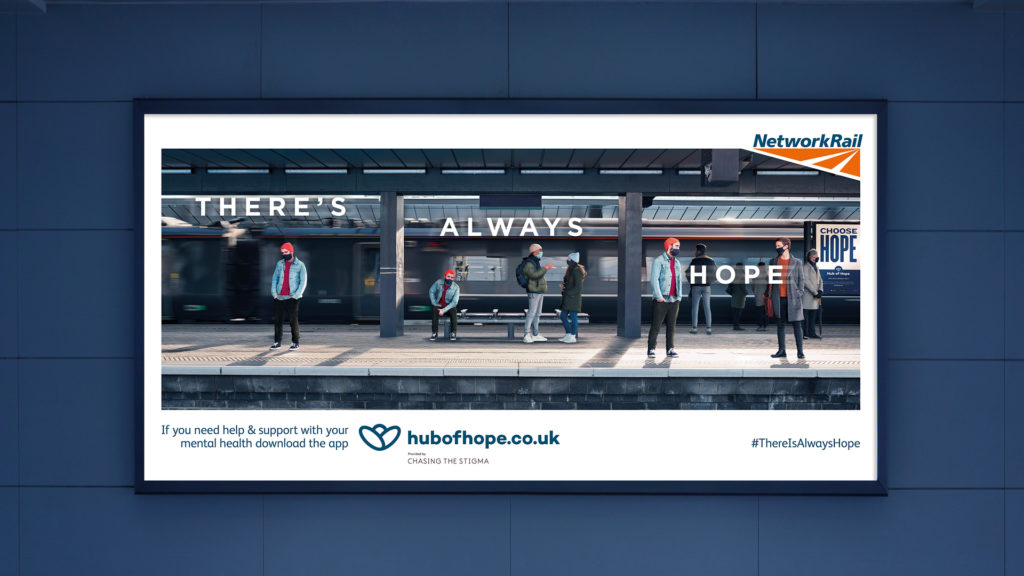 The thing is, we all know the statistics. One person every 36 hours takes their own life on the railway, mostly men between the ages of 30-50. We know the devastating impact it has not only on that person's family and friends, but the enormous emotional toll on the many people who staff our railway stations across the country.
With the prospect of a national mental health crisis facing us due to the difficulties of the COVID-19 pandemic, we wanted to focus on one crucial, inalienable truth.
There is always hope.
We know from research that whilst people may be in a dark and difficult place, they don't necessarily want to end their life. They just want to end their pain.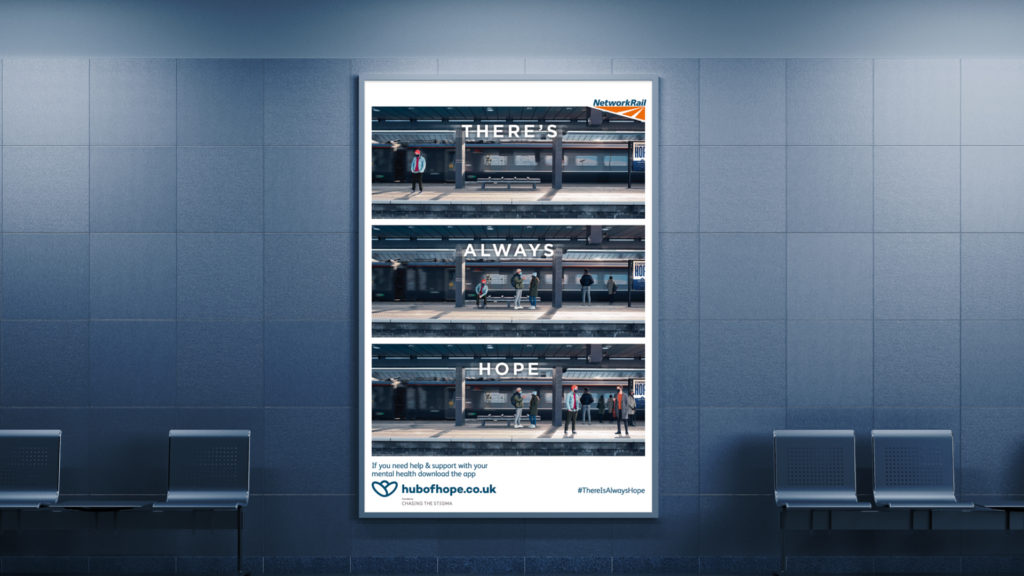 Railway stations are unique places. They epitomise adventure and transition. They emphasise not where we are just now, but where we are going.
In a way, they allow us to feel those connections with other people without the distraction and context of everyday life. The naked kindness of when someone offers to stop and help if you've dropped your luggage, the warmth of a smile of that vendor serving you coffee, that nod of acknowledgement from a stranger as you stand waiting on the platform.
"There is always hope" was created to celebrate those small, everyday connections with other people and show the very simple and beautiful reality of the railway station as a place of hope and anticipation – somewhere where life is lived.
We are hugely grateful to have been afforded the opportunity to work with Network Rail and Chasing the Stigmaon this hugely important and timely campaign, and we are immensely proud of the national attention it has received.
When it comes down to it, we are enablers. Our role is to empower fantastic organisations we work with to bring their incredible work to life in the minds of the people who see it and for whom it impacts. In the last few days, the Chief Executive of Chasing the Stigma, Jake Mills, wrote to us and said:
"To get an opportunity like this and the platform we have been given is absolutely ground-breaking for us and for a charity our size. What you have done as a team is incredible and I am incredibly grateful to you all. You have made a dream a reality. As a charity, we will take this opportunity and use it as a springboard to grow, be seen, heard and importantly, save more lives. I can't thank you enough for how fantastic you have all been to work with."
Yes. This one was special.
Press Coverage