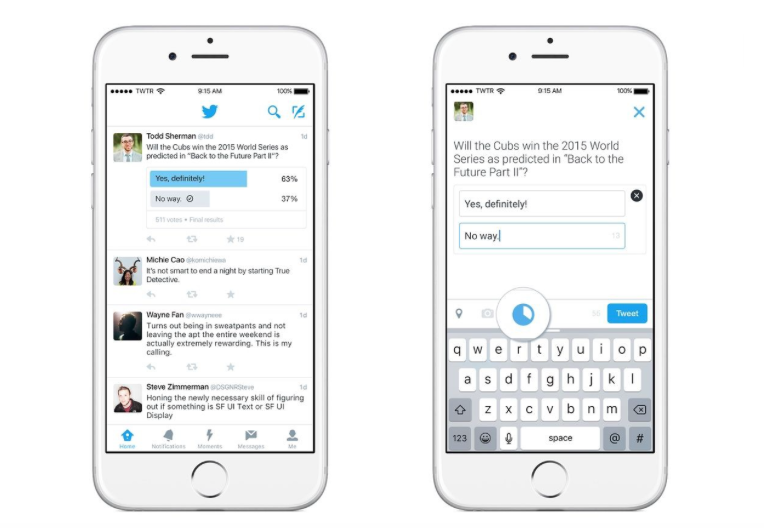 Twitter have just launched a new tool which will allow you to engage with your audience in a new way – introducing Twitter Polls.
You can now use this tool to ask the public's opinion on anything and measure their response instantly. Twitter's new tool allows you create your own two-choice poll right from the compose box, the poll will stay live for 24 hours. You can vote on any poll, and how you voted is not shared publicly.
To create a new poll simply click on the poll icon in the compose box.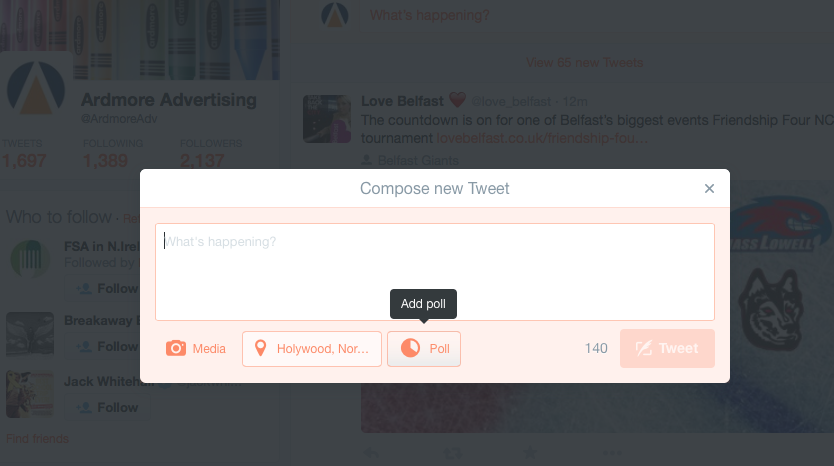 Then simply ask a question and provide the options for vote. Your poll is now complete, all you need to do is 'tweet' and wait for the votes to roll in. After a poll has ended, the results will update for all to see within the original tweet.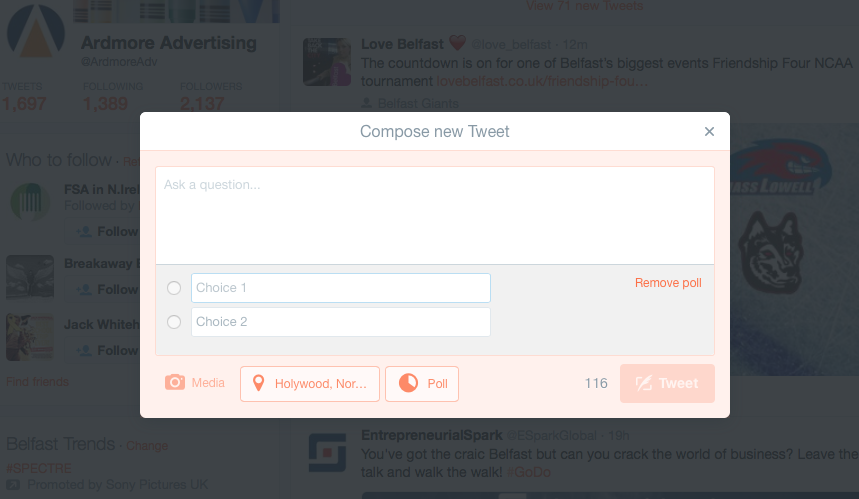 What stands out about this new tool is it's simplicity; in a matter of seconds you can publish a free poll which will provide a valuable audience insight.
It is worth remembering that on mobile devices polls don't appear directly in the Twitter timeline, you will need to click on the tweet to expand the poll.
Twitter Polls gives you the opportunity to engage and forge a stronger connection with your audience. The new tool certainly gets our vote, what way will you vote?
Why #TwitterPolls gets our vote? Will you use the new tool – vote now! #digitalmarketing https://t.co/4tnkL5GPve

— Ardmore Advertising (@ArdmoreAdv) October 26, 2015