Subway is a global brand that has partnered with Ardmore to delivered national and regional multi-media campaigns across the island of Ireland.
To launch Subway's new Pastrami offering.
Following a period of sampling, research, development and refinement, 'The Big NYC Melt'
creative concept was developed. With an iconic New York skyline in the background, the concept adheres to the new Subway national brand whilst beautifully lit photography sells the premium product.
Running on Radio, Press and Outdoor in NI and ROI and supported by in-store sampling, on-street teams
and POS materials, the campaign delivered big results for the big eat.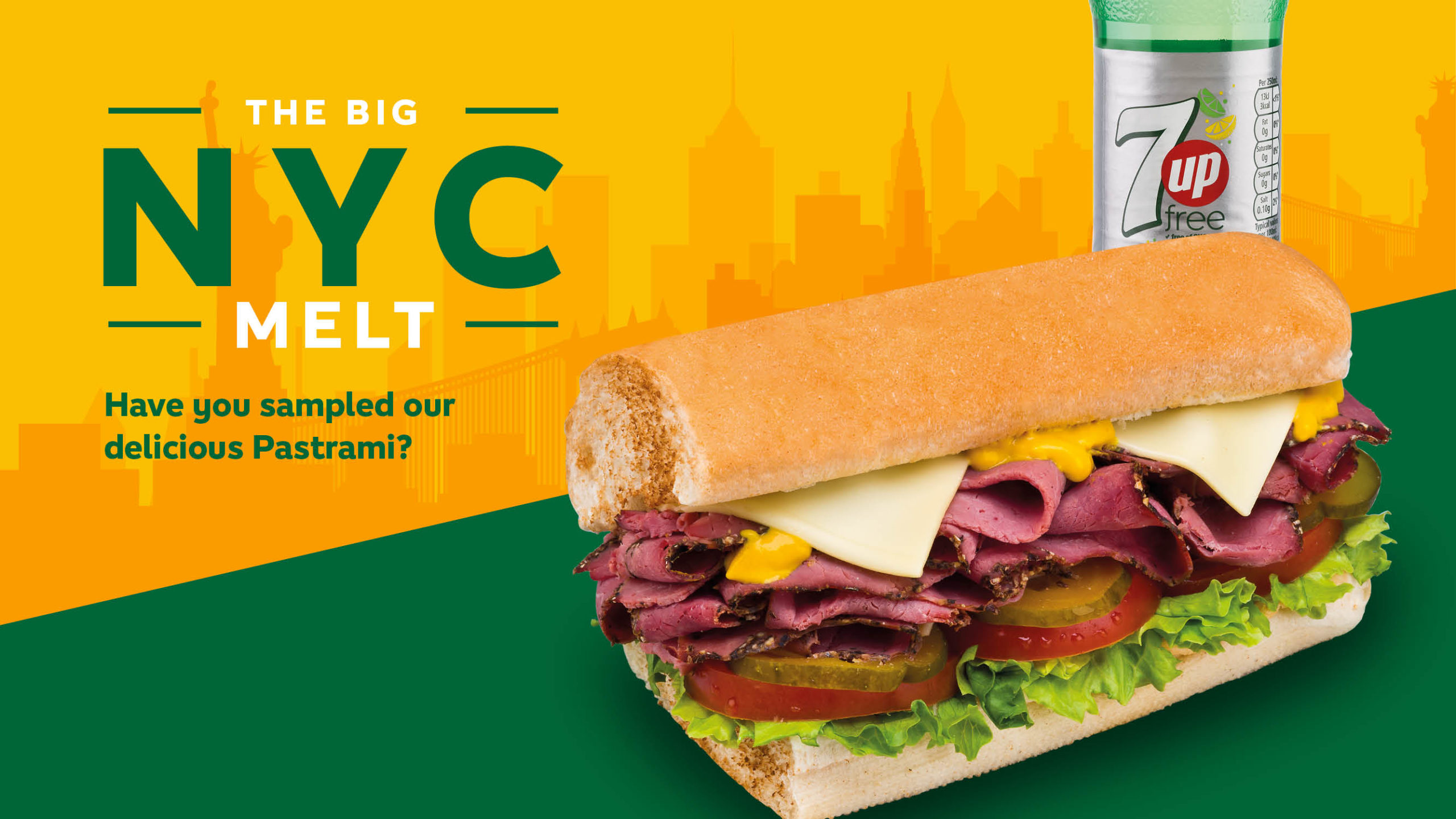 above national level for auv
above national level for footfall
of overall sales in first two weeks of campaign