Metro, uniquely identifiable by its magenta exterior, is the Belfast bus service operated by Translink.
In August 2018 Belfast was devasted by a fire that resulted in the loss of the iconic Bank Buildings, occupied by Primark.
The impacts were immediate and there was a 60% decline in footfall, £152,000 transport revenue loss due to route diversions and local business closures and job loss
A communications campaign was needed to reinvigorate public opinion and journeys into Belfast, at a time when the city faced unprecedented challenges.
Research indicated that the barriers to using Metro were rational but that taking Metro is an integral part of daily life.
Using a local artist to illustrate famous locations throughout the city, we reimagined 'Metro'. The result… Metro Is Belfast – an iconic feature of the city's DNA like many other unique landmarks, e.g. Harland and Wolff, Titanic, City Hall and the Cathedral Quarter.
The campaign rolled out across a broad range of channels, including out-of-home on Metro routes, Local radio, targeted digital display and high impact social media content.
We redesigned the 'Café Metro' drivers' hub, enabling Metro staff to feel and express the same passion for the project on their daily journeys in their city.
A suite of Metro branded items (travel mugs and shopper bags) were developed for brand activation through charity partner Cancer Focus – during Think Pink (Breast Cancer Awareness) month to help fundraising in their Belfast stores.
In continuing with the theme of bringing local passion and talent to the campaign, we launched Metro Sessions, a music competition, shortlisting over 60 musicians to give five finalists an opportunity to perform in a live outdoor final at Belfast City Hall.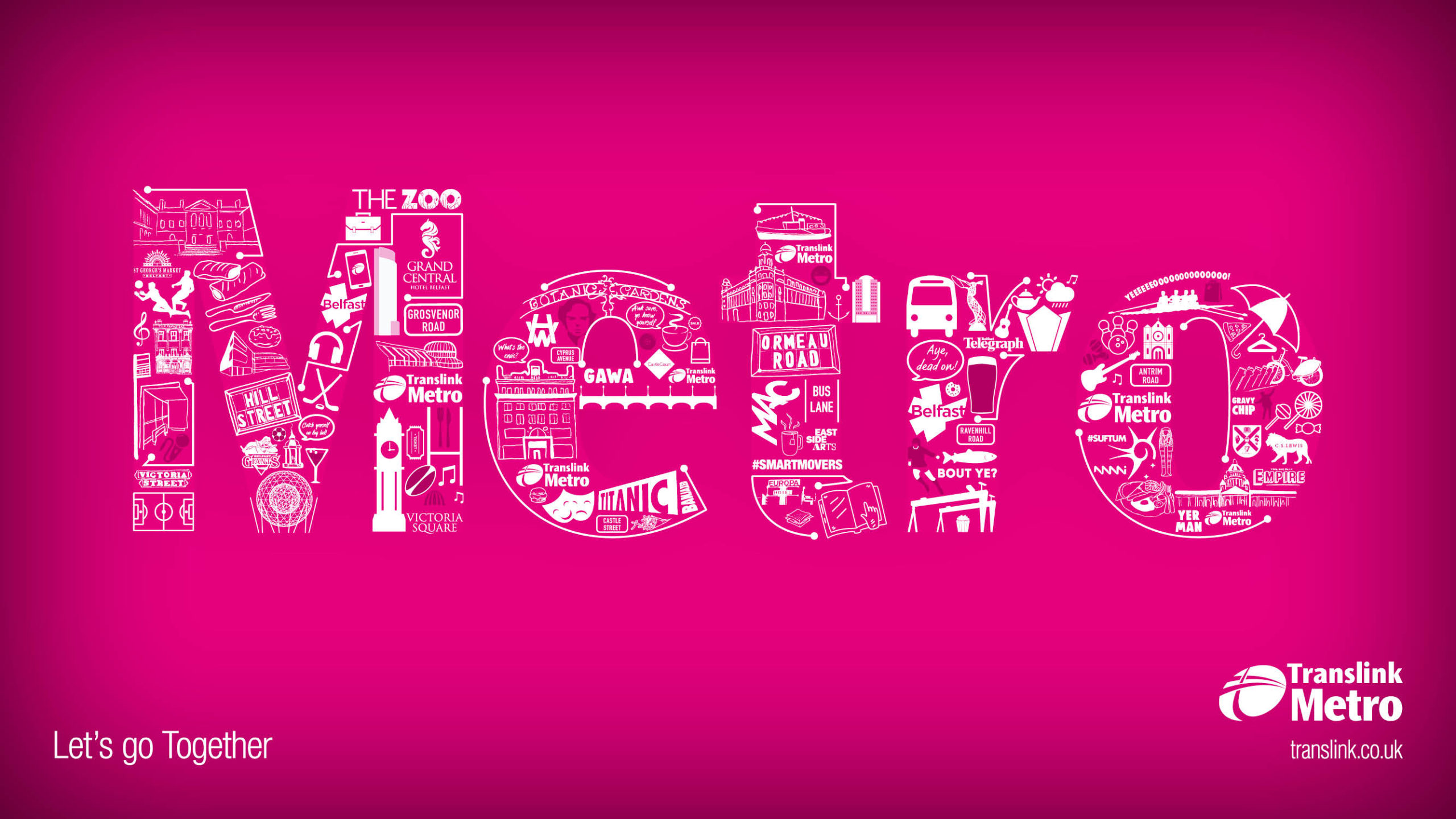 1.3
million additional passengers (a 9% growth)
12
growth in journeys after 6.30 p.m.