Translink, Northern Ireland's public transport provider, is responsible for over 84.5m bus and rail passengers every year in Northern Ireland under the Metro, NI Railways, Ulsterbus, Goldline, and, more recently, Glider brands.
Translink's 'Get on Board' strategy (2016-2021) set an ambitious target to grow passenger journeys to 85 million per year by 2021, from a declining position of 78.7 million in 2015/16. The challenge was to help Translink influence a modal shift from the car to public transport.
A long-term communications strategy was developed to personalise a mass transit system for the specific needs of the individual, giving them a greater sense of control. 'Join The Smartmovers', is an inclusive, empowering and invitational campaign that puts the passenger at its heart
The campaign focused on the insight that engrained transport behaviours are hard to shift. So, in order to increase passenger journeys we had to encourage trial, before increasing frequency, leading to a regular commuter who will eventually become an advocate.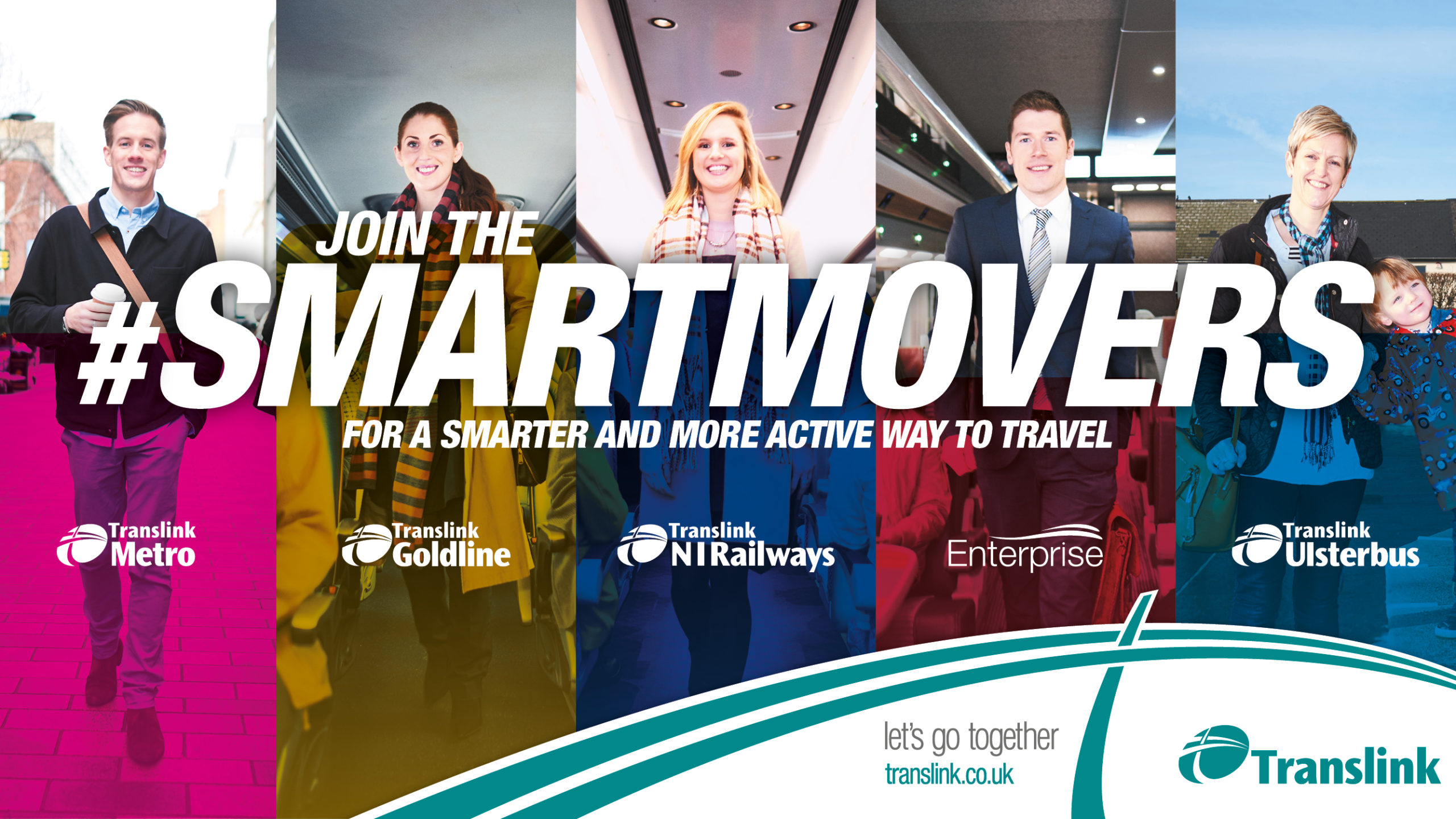 £35
revenue growth over 3 years
3
years of record passenger numbers