Ardmore is proud to have acted as the strategic and creative partner for Visit Belfast for over 15 years, helping the organisation to promote Belfast as a visitor destination to generate economic benefit for the city region. During the lifespan of our partnership, annual visitor numbers to Belfast have grown from 5.3m to 9.5m.
In August 2018, the Bank Building fire in the centre of the city had an unmitigated impact on Belfast access and retail. Footfall immediately decreased by 30% as consumers opted to shop, eat and relax outside of the city centre. 14 additional businesses had to close. And bus, taxis, trade deliveries and parking were all disrupted. An urgent response was required to reinvigorate and inspire consumers and reverse the immediate footfall crisis in the run up to Christmas. 
Leveraging the public's deep–rooted civic pride, #YourBelfast focused on what the city had to offer the Domestic audience, Traders and Tourists. We united the city behind the truth that Belfast would bounce back from hardships, was open for business and was looking forwards to building a stronger Belfast.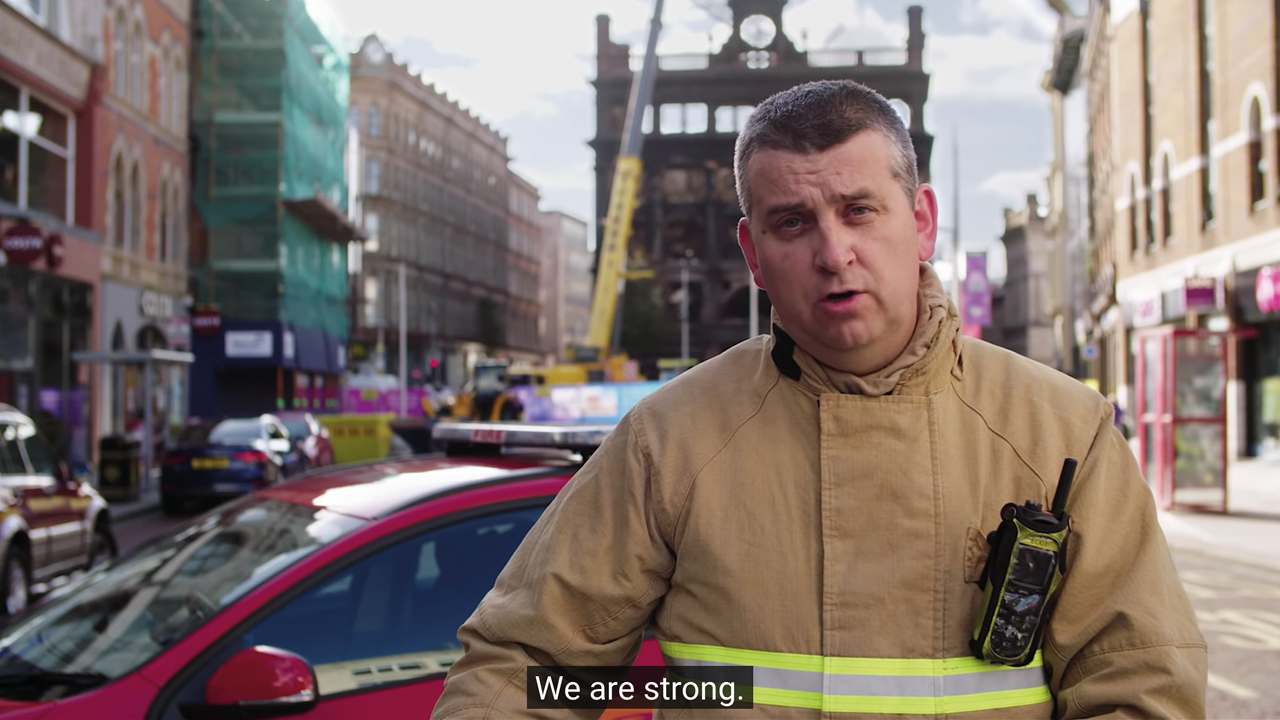 increase in shoppers during the campaign.
YoY growth in shoppers during w/c 24 December