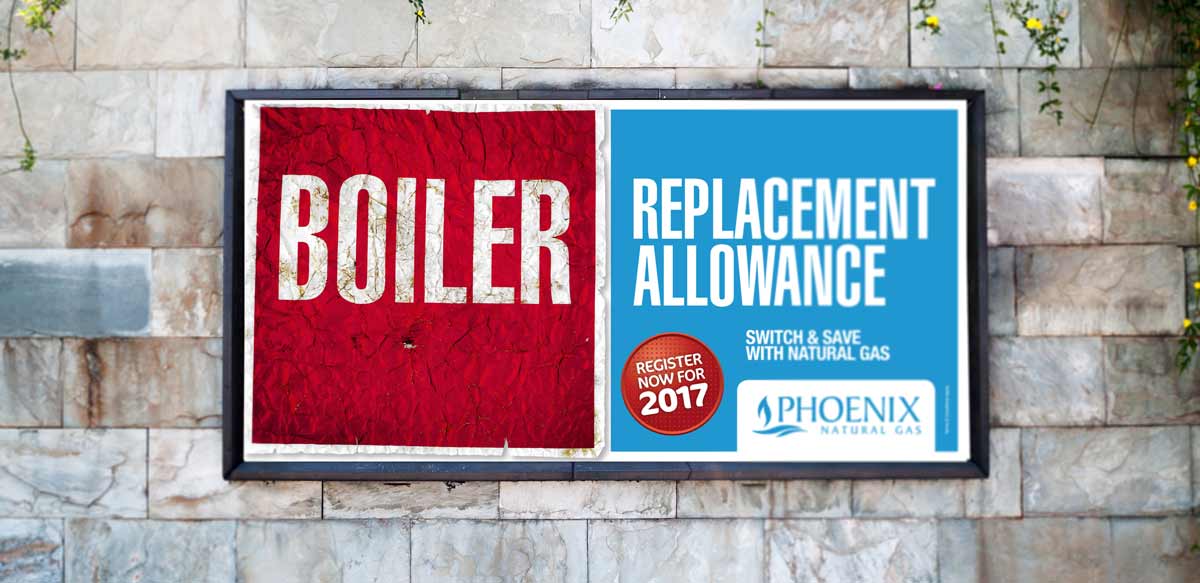 Out with the old and in with the new; January is all about change and now the Boiler Replacement Allowance (BRA) Scheme is back, you can make a resolution you can actually keep! Rather than holding on to your old, inefficient boiler for another year, you could be eligible for up to £1,000 off a brand new highly efficient boiler through the BRA scheme.

It's a great initiative and one we were delighted to work with Phoenix Natural Gas on a campaign for. Our eye-catching red and blue creative, is simplistic yet effective. Supported by a humorous radio ad featuring a croaky old boiler voice and a more energic youthful boiler voice, it's sure to raise a few smiles.

Our campaign runs on outdoor, radio and digital throughout January. If you want controllable heat that never runs out then contact Phoenix Natural Gas to take advantage.