Big shops, top-ups, baskets, trolleys, weekly, last minute..no matter how we shop, we're all Lidl Lovers, Likers or Loathers. The question is…which one are you?
Lidl Lovers, they're the slice-your-own-bread kind of person who loves exploring new flavours. Maybe you're more of a Liker? Cherry-picking products and making sure you don't miss out on the latest offers. Then there's the loathers (you know the sort). Think they'll never change. But you can't fight those Lidl prices forever….
Our colourful new Lidl NI brand campaign celebrates all our Northern Irish Lovers, Likers and Loathers. Using local talent; including Derry Girls Director Michael Lennox and comedians Dan Gordan, Diona Doherty and Kerri Quinn, the campaign runs on TV & VOD, OOH, Radio, Press, Digital Display, Social Media and in-store POS from Monday 18 March.
Now the only question is what are you? Lover, Liker or Loather? Visit Lidl-ni.co.uk/loverlikerloather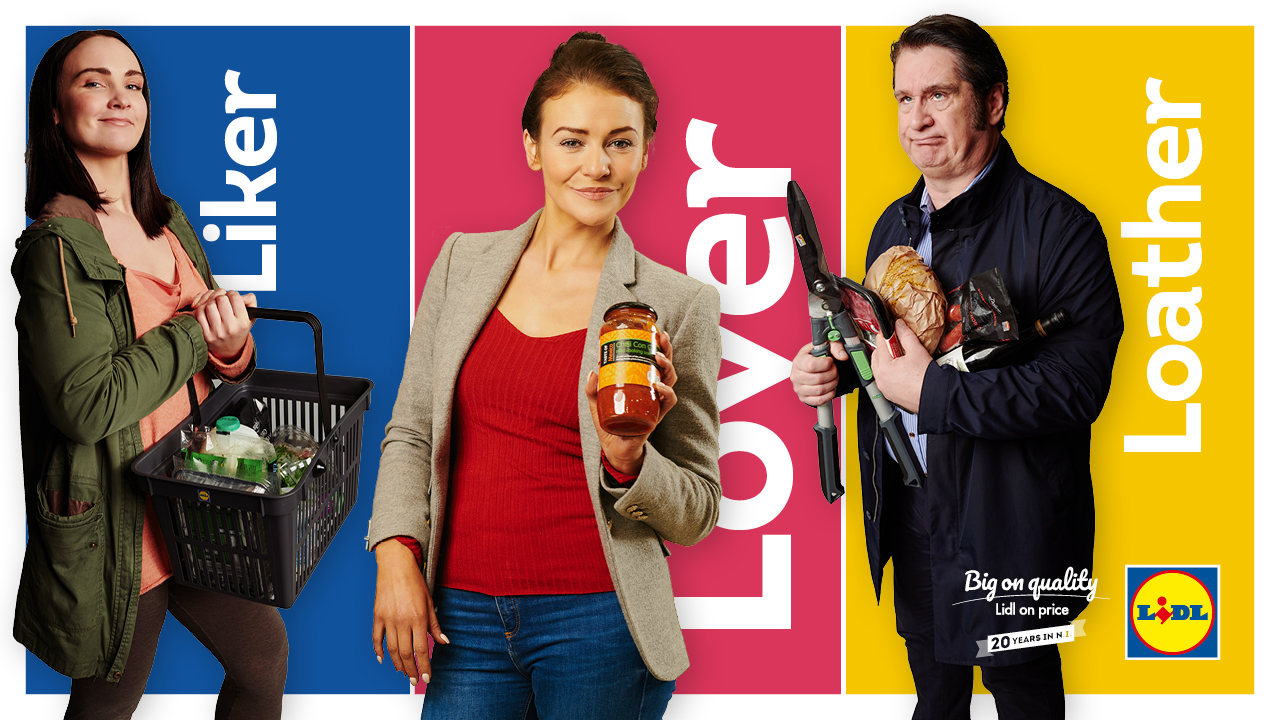 Lidl Lover:

Lidl Liker:

Lidl Loather: