Earlier this year, Northern Ireland Co-Ownership Housing asked us to utilise the extensive research and technology that went into their Co-Ownership Housing website to create a digital presence for a new type of housing program.
Operated under the umbrella of the newly formed OwnCo Group, this new website uses the existing application technology to allow members of the public to apply for a "Rent To Own" house. This innovative new product was launched by the housing Minister, Lord Morrow, on 11th March this year, and allows more people who have difficulty in getting the mortgage they need to take their first step towards home ownership by renting for a fixed period, and then receiving a rebate at the end of the rental period, to be used as a deposit on a house purchase.
The new OwnCo Homes website as well as the OwnCo Group and OwnCo Homes branding were designed and built by the Ardmore Digital team.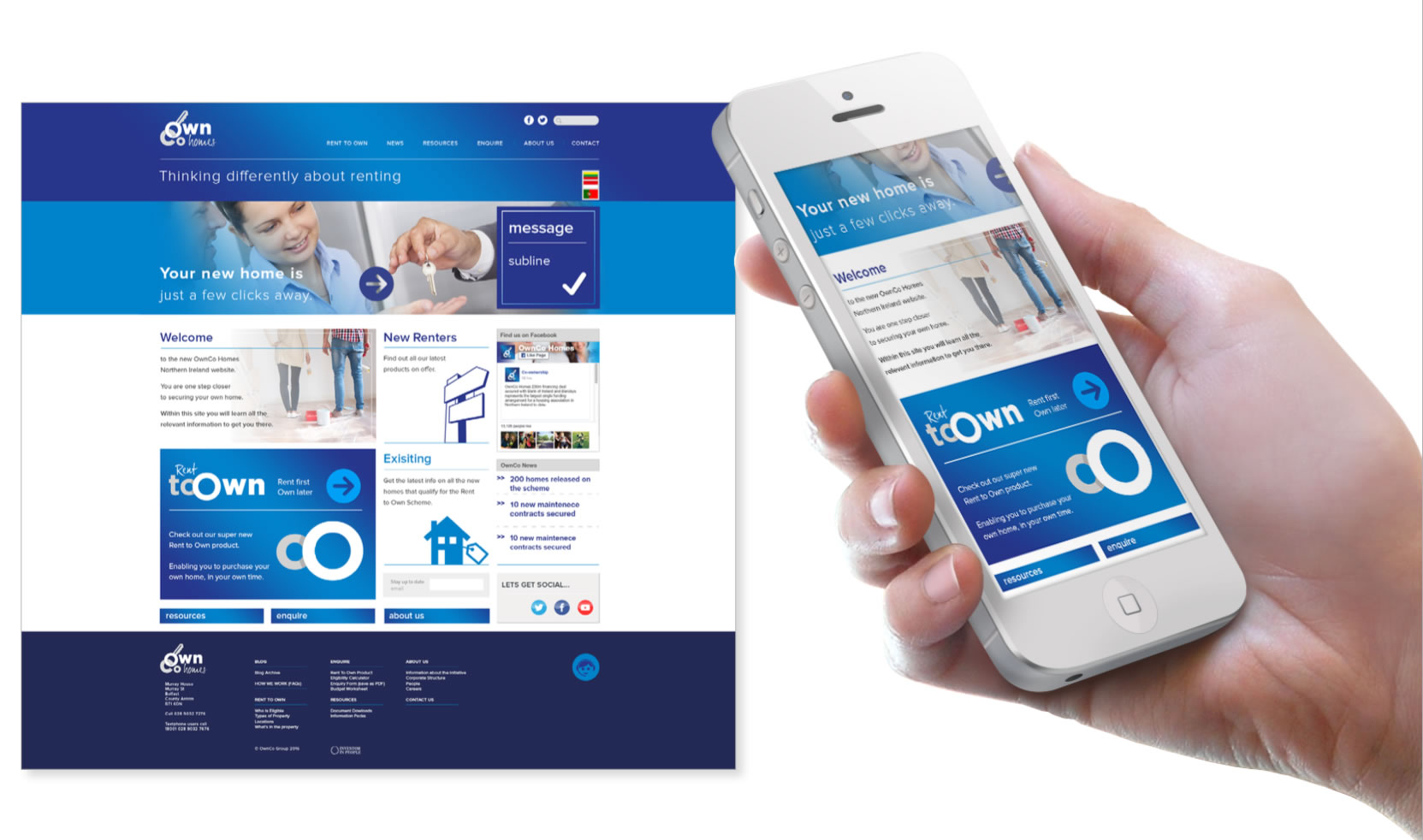 If you have a web design or development project you need help with, talk to Ardmore Digital team