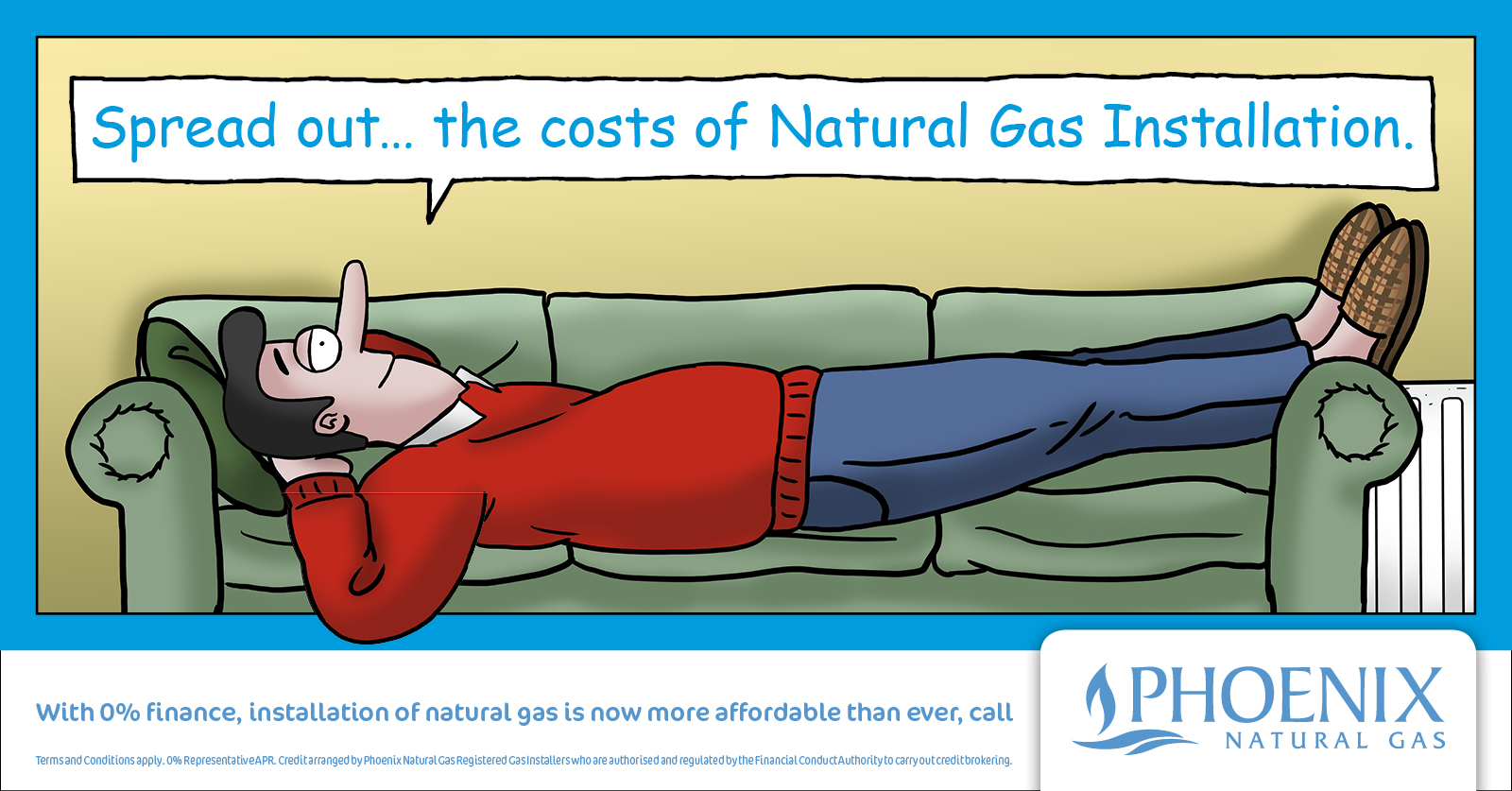 We were delighted to work with our client, Phoenix Natural Gas, to develop a campaign to promote their 0% finance offer. Our objectives were two fold – to inspire people to find out more (whether that be calling or going online to find out more) and to encourage people to make the move and install gas this year.
For the outdoor advertising solution, we see Jim relaxing on his sofa, content in the knowledge that his gas connection payment is able to be paid back over a payment term with 0% interest. Jim's position spread out on the sofa, mirrors the concept behind the payment plan, which allows the Phoenix customer to spread out the cost over a period of time.
The 40 second radio commercial further brings the creative to life, with the tone of the VO reflecting the premise of the offer as the VO slows down to depict the fact the payment can be slowly paid back over a period of time without any risk of interest mounting up. We used this media channel as a platform to address the recent announcement that gas prices have been reduced, to further encourage people to convert to natural gas. The 40 second script also allowed us to reiterate the benefits of natural gas installation, including instant heat and hot water without the fear of running out.
The campaign is to run over two cycles during April 2016 and will be rolled out on radio, outdoor and digital formats.