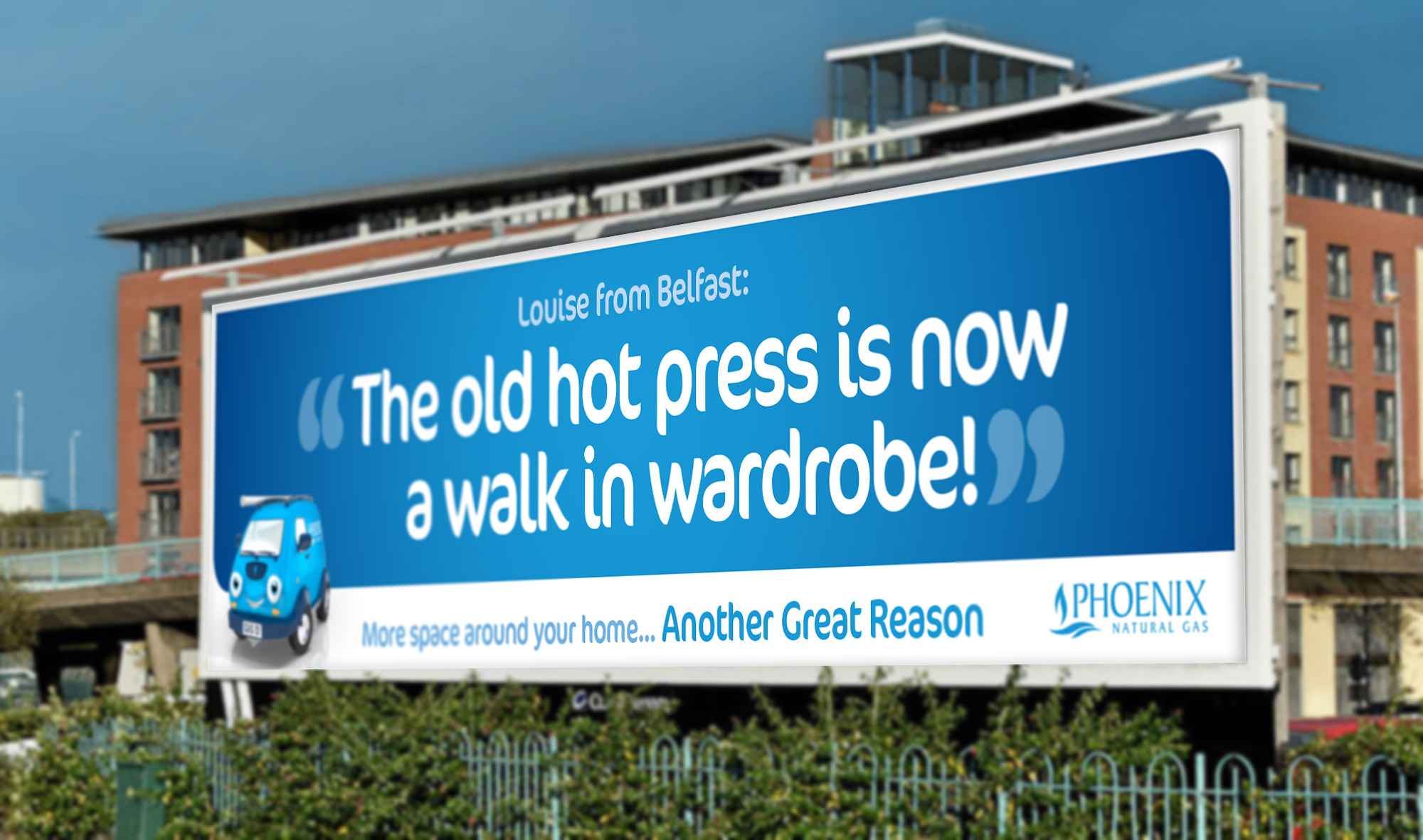 Constant hot water, instant heat, more space…there are many reasons why Phoenix Natural Gas is the ultimate home improvement. But rather than us telling you all the reasons, we thought it was better for our new Phoenix Natural Gas customers to tell you in their own words.

For our new 'Another Great Reason' campaign, we filmed our Phoenix Natural Gas customers in their own homes; Alan, Rowena, Victor and Arlene. All very different people but all enjoying the same benefits of natural gas now they've made the switch. Our testimonial videos sit at the heart of our new campaign activity. To bring our new campaign to life, we developed a cheeky little character, Victor the Van. Named after one of our lovely testimonial participants, Victor appears on all communications and delivers the sign off line on the videos.

Our campaign will run across Programmatic Video and Sky Adsmart, Outdoor, Radio, Social Media, Digital and Press for the rest of the year.