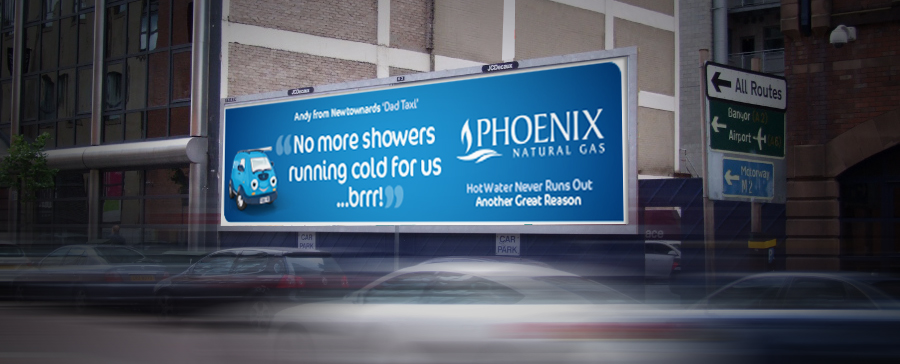 Our latest work for Phoenix Natural Gas is Another Great Reason, a multi-media campaign which communicates the benefits of natural gas.
This was a great opportunity for us to get creative and really localise the content using testimonials, incorporating typical Northern Irish mannerisms, and combining them with the striking Phoenix blue branding and Victor the Van to create an eye-catching piece that shows the number of benefits in a charming, warming way.
This campaign is running on outdoor, radio, programmatic video and programmatic display throughout cycles 7-11.
Take a look at Phoenix Natural Gas and get connected, it's 'wee buns'!