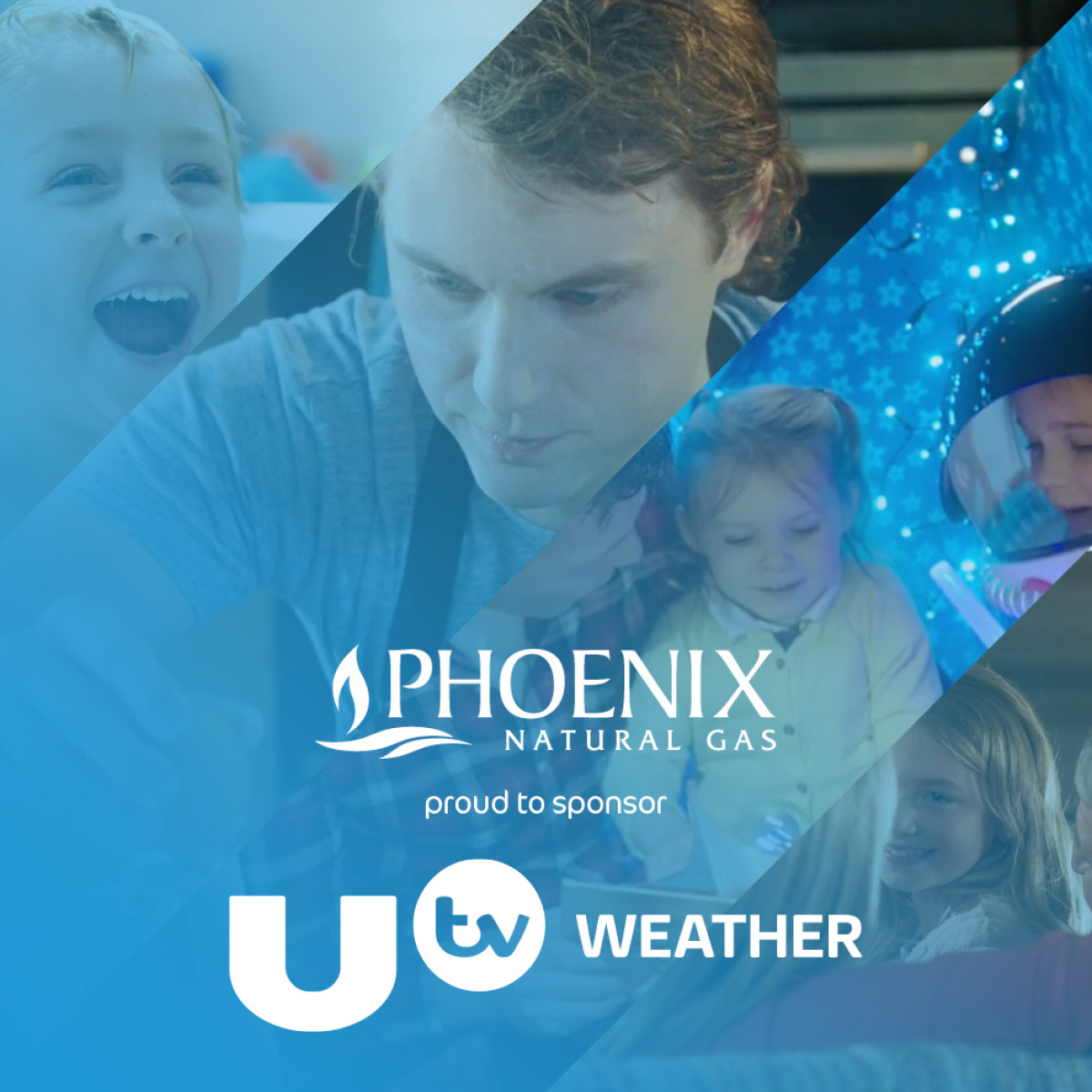 Our client, Phoenix Natural Gas have recently become proud sponsors of UTV Weather. The 12-month partnership which launched on 15th January, will see Phoenix indents run before and after UTV daily weather bulletins, Monday to Sunday, across all day parts. Sitting within the most watched local news programme, the UTV Weather provides a unique platform to communicate with a wide variety of target audiences, reaching 93% of the population.
The sponsorship was a natural fit for the brand. Rain, hail or shine, the weather is a topic of conversation that people in Northern Ireland tend to talk about more than any other. It's unpredictable and impacts what we can do. By contrast, natural gas in the home offers control. Constant hot water, instant heat and the reassurance of never running out, the sponsorship places the reliability of Phoenix Natural Gas front of mind when viewers attention is turned to the unpredictability of the weather.
Creatively, our sponsorship shorts use unique and often obscure ways of looking at the everyday to link the benefits of natural gas back to the weather. Opening with what appears to be dramatic weather footage, the shots quickly unveil themselves to be relatable home scenarios from the snow flurry that becomes the baker sieving icing sugar, the stormy sea that becomes a child playing pirates in the bath to the clear dark sky than pans down to the family playing in their converted hot press, the scenarios warm the heart as much as Phoenix Natural Gas warms the home.
Check them out below!