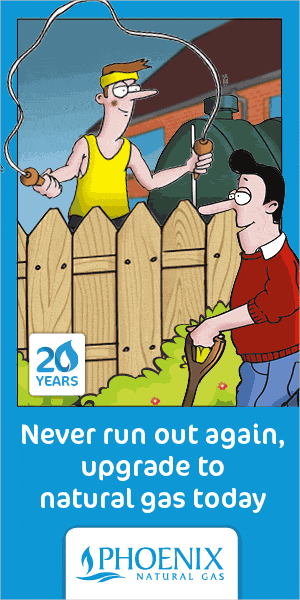 New year, new resolutions, most of which are forgotten come the second week of January. Our new Phoenix creative 'Never Run Out' suggests a resolution that people will really benefit from – making the switch to Natural Gas.
Our hand-illustrated creative showcases Jim and his neighbour, an oil customer, having a bit of fun. With Natural Gas, you never run out.
Our creative is live on outdoor, press, digital and door drops throughout January. For the first time, we have also created an animated version of Jim – pop down to Victoria Square to see him in action on the digital 6-sheets!