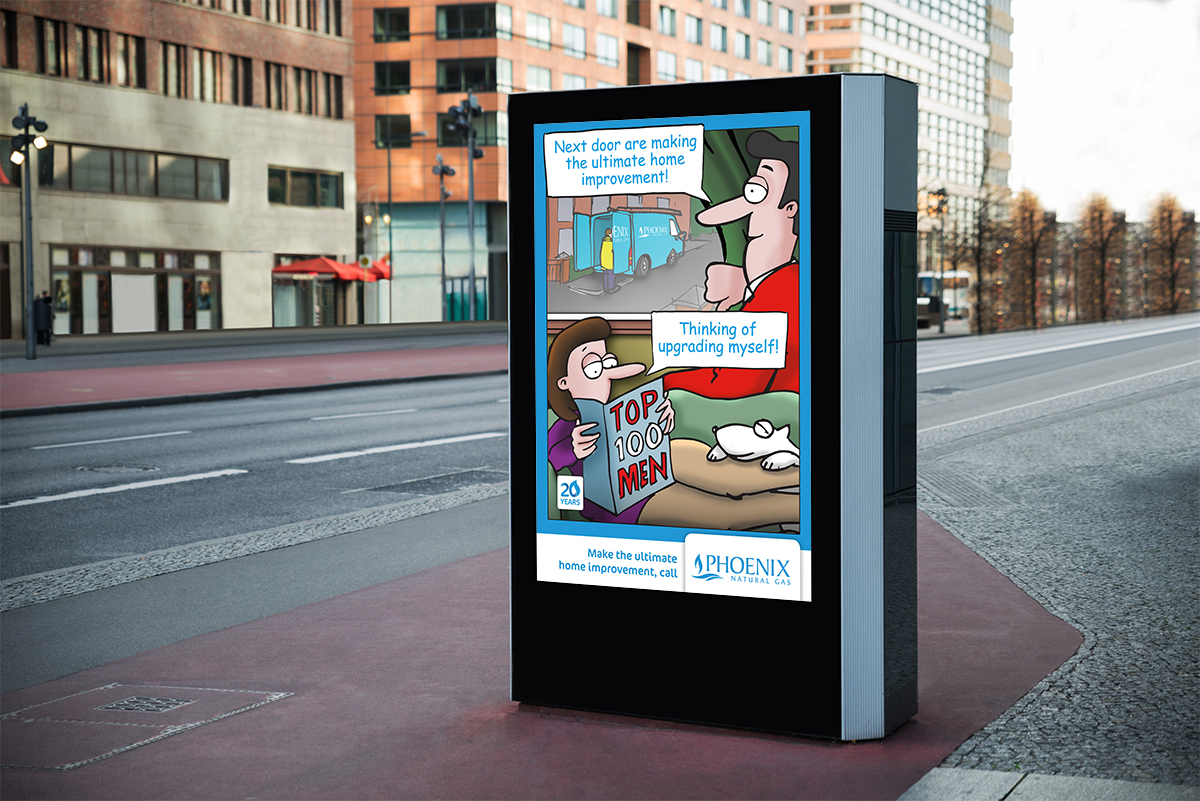 Phoenix Natural Gas is a convenient and versatile improvement that not only improves your energy efficiency, but also gives you additional space inside and outside your home and with the third decrease in gas prices in 12 months (10.2% average decrease by SSE Airtricity Gas Supply in its regulated gas tariffs in the Greater Belfast area), there really has never been a better time to switch.
Jim and Jane announce the news in their usual playful way. In the creative (hand illustrated in the Agency), we see Jim commenting on a neighbour making the upgrade while Jane looks at making an upgrade herself in her 'top 100 men' book. We can only imagine there are lots of George Clooney, Brad Pitt and Tom Hardy images in that particular piece of literature.
Our campaign runs on outdoor, press, digital and door drops throughout March.