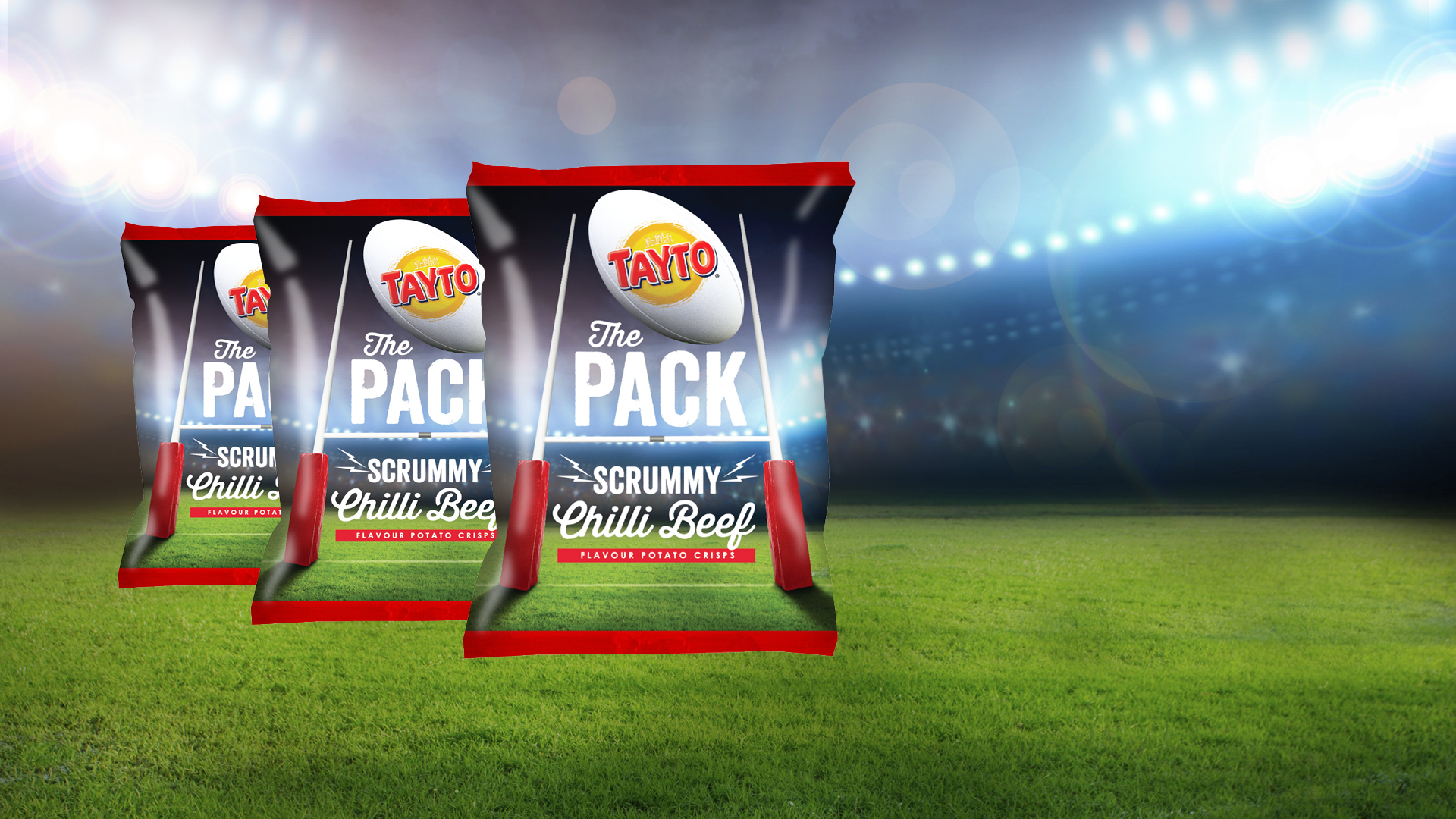 This Autumn, the biggest pack around wasn't the All Blacks or the Springboks... no it's Tayto.
To celebrate the 2015 Rugby World Cup, Ardmore worked with Tayto to create a Big Pack that's ideal for sharing among friends for 80mins.
And no better flavour than Scrummy Chilli Beef to sit down and enjoy the rugby.

Here's a flavour of some of the name generation ideas that didn't make the cut...