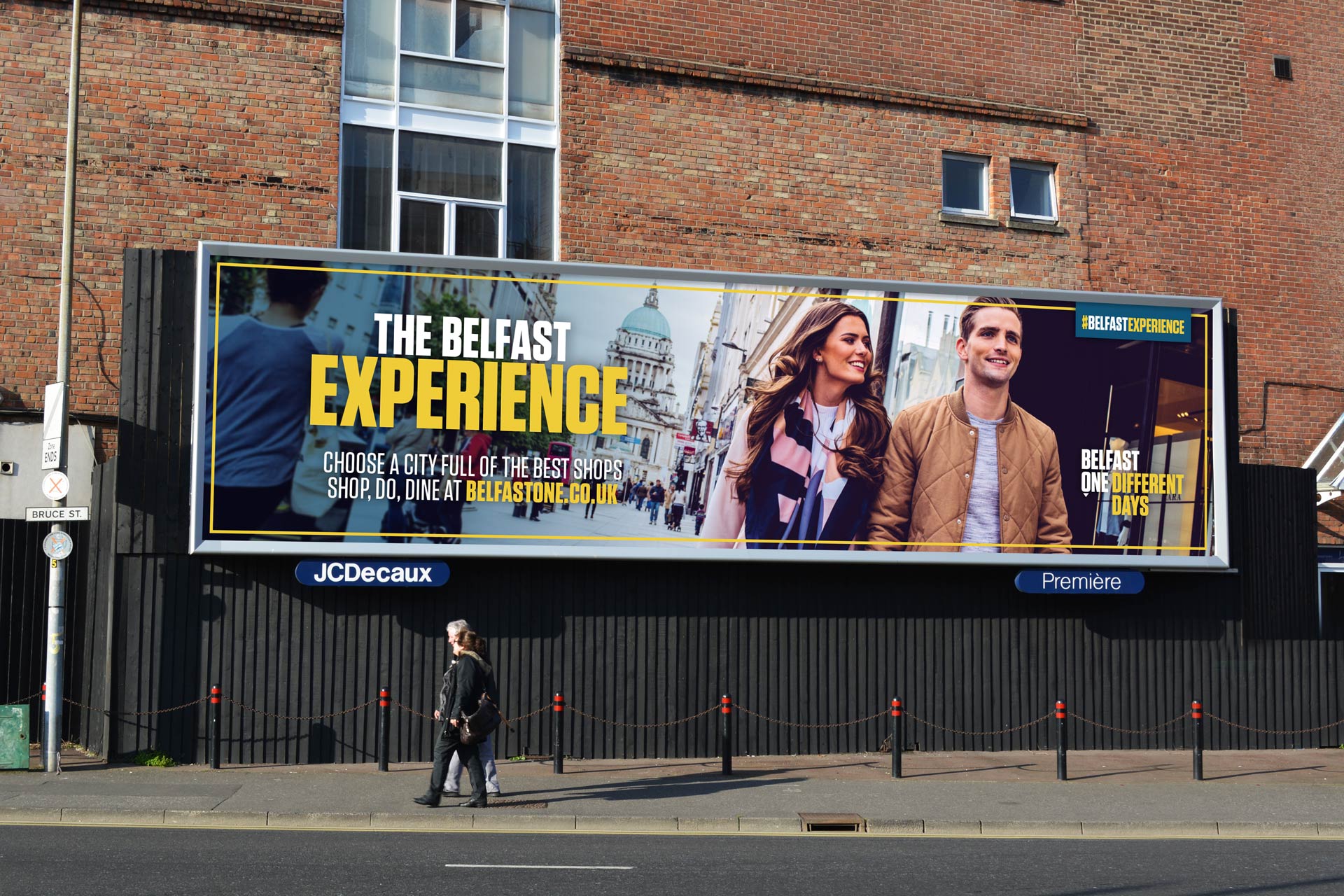 We are delighted to showcase the first campaign for our new Client Belfast One. Belfast One is the Business Improvement District (BID) for Belfast City Centre. Their aim is to promote, enhance and support the businesses within the Belfast One area.
The summer campaign for Belfast One showcases a range of ways you can Shop, Do and Dine in Belfast this summer, all of which contribute to the 'The Belfast Experience'.
Some fresh photography was needed for the campaign so we hit the City Centre to capture everything Belfast One has to offer. Visiting Victoria Square, CastleCourt, Donegal Place, lunch in Fish City, a Wee Toast Tour on Anne Street, dinner at Made in Belfast and much more, it didn't feel like we were working!
The artwork uses bright and bold colours that demand attention and help to highlight that Belfast really is the place to be this summer. The anatomy of the creatives stays the same across the different formats with different images showing Belfast as a city full of great food, fun for all and the best shops.
The campaign is live for 2 weeks from Monday 19th of June across Outdoor, Radio, Digital and Social. Keep an eye out for our Snapchat filter this weekend if you're in the City Centre!