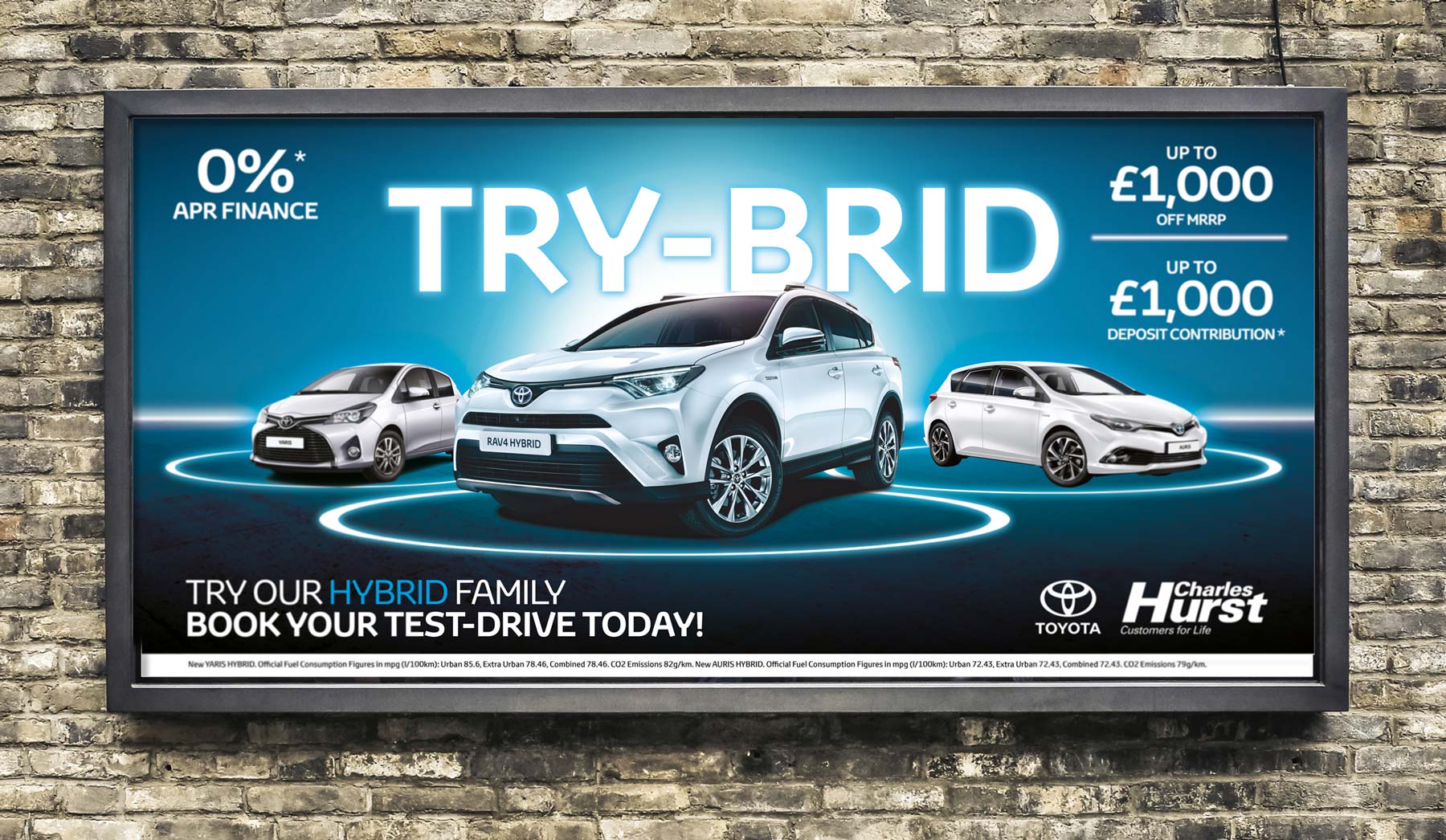 THE CHALLENGE
We were tasked by the client to firstly, raise awareness of the upcoming new model launches along with the various financial incentives for each one. Secondly, we were also asked to raise awareness that a significant number of models were being added to the range that were 'HYBRID' vehicles.
THE SOLUTION
We were committed to suggesting that hybrid driving and ownership was the new and futuristic solution to modern, everyday driving and that before committing to ownership, and because it held certain 'myths', that test-driving was an excellent 'TRY-BEFORE-YOU-BUY' opportunity – hence the 'TRY-BRID' hook.





The creative was born out of an homogenisation of existing Toyota creative and that of 'TRON'. This worked well across all vehicle types with the hybrids in electric blue, the standard ranges of petrol and diesels in Toyota red and the Motability solutions in Motab yellow. This provided us with every creative possibility to then raise the desired awareness in each sector and through a range of media, to help drive sales through a strategic marketing plan through Q1.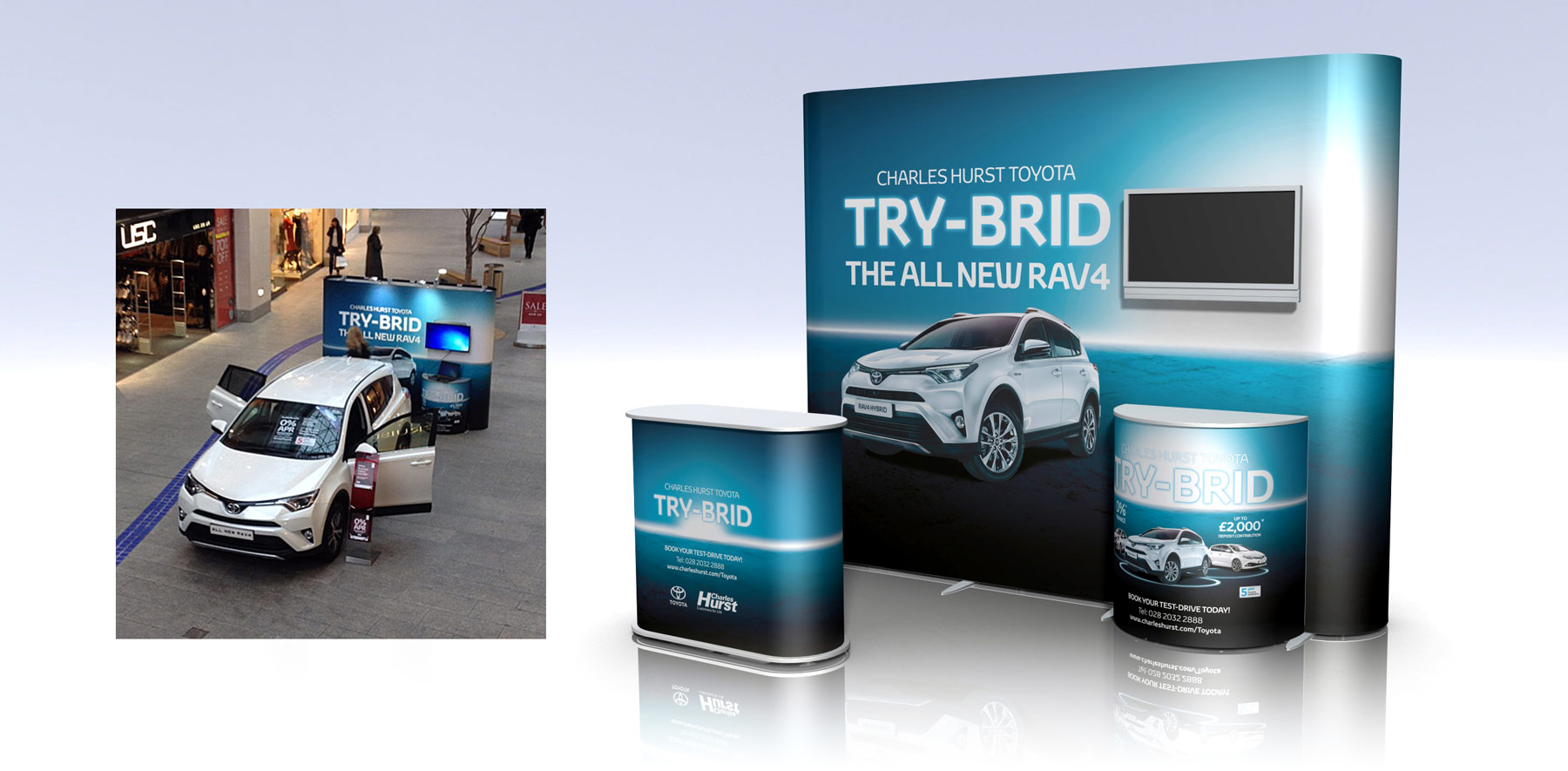 ROLLOUT
30 second radio slots through 2 stations (Cool FM and U105) for heavyweight 2-week campaign supported by:
Cycle 26/7 and Cycles 1,2 and 3 48 sheet outdoor
Website and social media – web banners
Product placement in 9 different retail locations supported by pop-up showroom, personnel, digital asset and literature.
Showroom POS