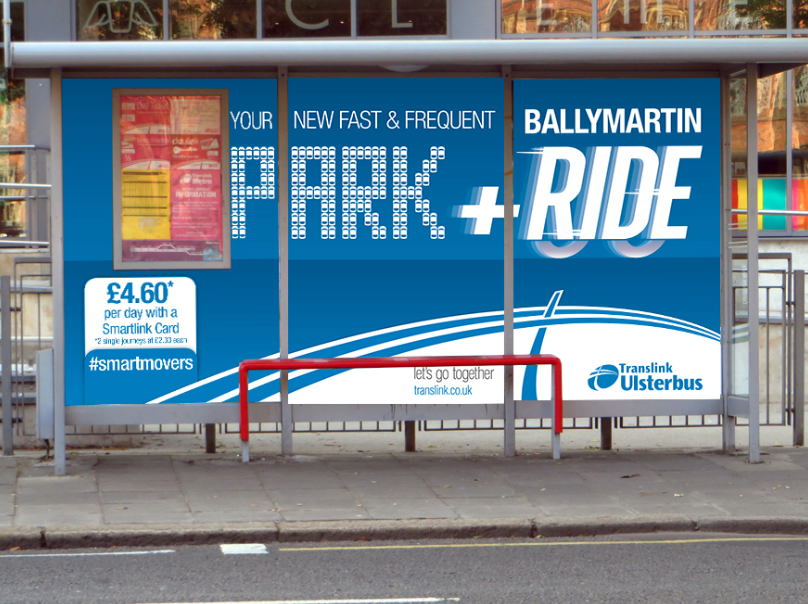 We were excited to work with Translink on the launch of their new Ballymartin Park & Ride service. The campaign highlighted the new fast and frequent service and directed potential customers to exclusive online savings. We specifically targeted business commuters with stategically placed advertising.
The integrated campaign rolled out across outdoor, press and a promoted Facebook post. Check out the creative below.
Want to know why an integrated campaign is important? Contact Ardmore to find out.