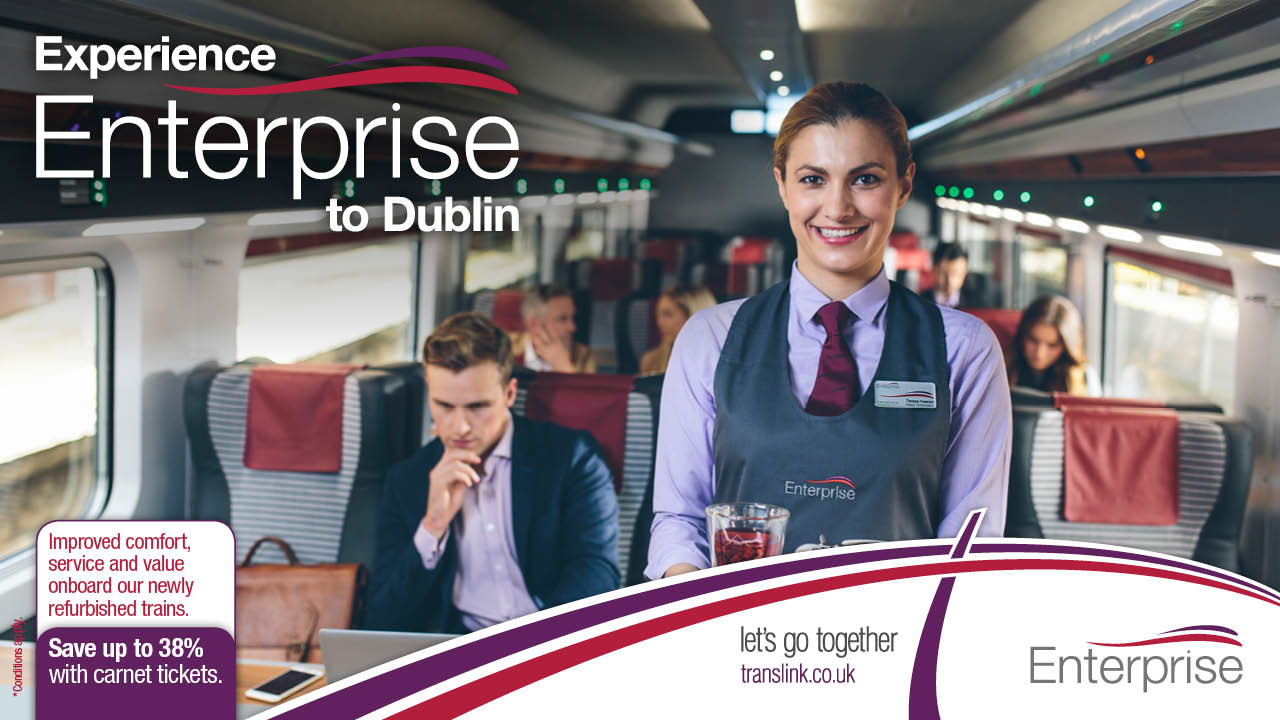 We are delighted to launch the third phase of our Enterprise campaign promoting their recent £12.2 million upgrade programme. The transformation of the fleet is incredible with new stylish interiors and improved passenger features. Traveling by Enterprise is not just about reaching your destination, it's about the unique luxurious experience.
Using beautiful imagery captured on-board the new fleet, our campaign promotes the competitive rates available including the famous £10 day return web fare.
For this burst of activity, we utilised new formats including an innovative Sunday Life reader promotion as well as the same formats from our previous burst of activity; outdoor, press, radio and digital. The campaign is live on all formats until June.