Translink have combined two of their great services – dayLink and Metro paper ticket; and asked us to develop a campaign to incorporate both.
Key to this campaign was to communicate as clearly as possible to the audience about the two services and along with the main benefits to the user. As a great value day return ticket promotion; this highlighted Metro as the smarter choice; traveling by bus meant you would save on fuel, parking and time.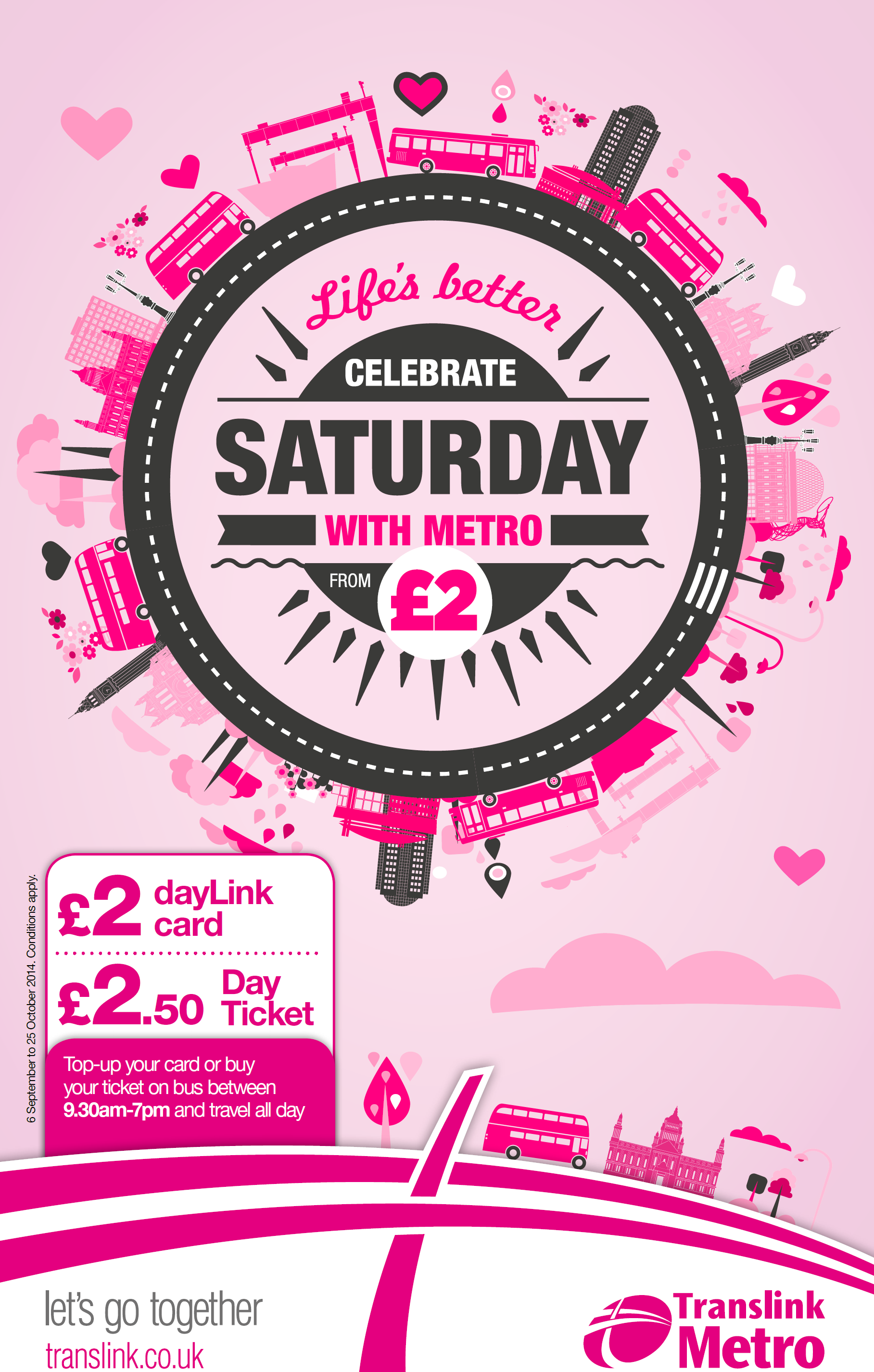 This campaign targeted the greater Belfast area, along key arterial routes and the city centre. We used outdoor, press, radio and "hard to miss" leafleting staff in Metro magenta t-shirts promote this campaign.