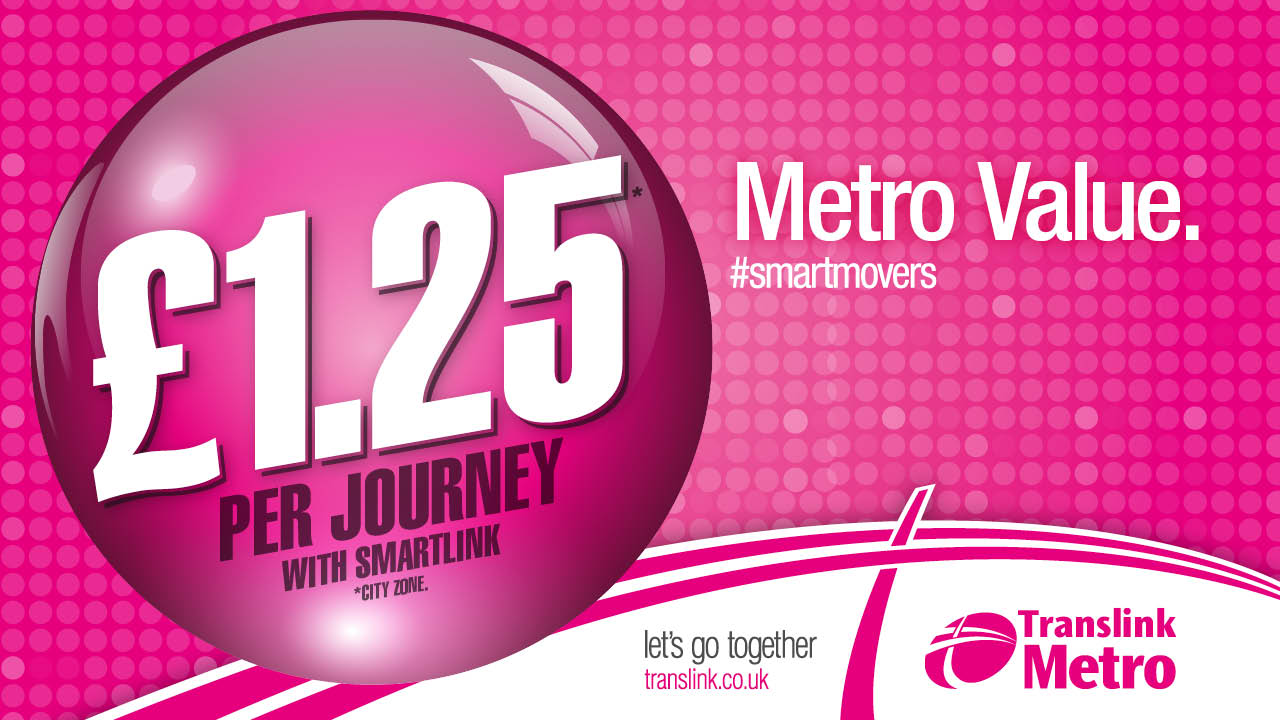 Metro is the most convenient and hassle free way to travel in and out of Belfast, saving time and money. To stimulate patronage on Metro and encourage Smartlink use, Translink wished to promote their value Smartlink fare. By using a Smartlink card, smart movers can save 75p per city zone journey.
To promote the offer, we made the £1.25 price point king in our creative. Eye-catching and clear, the Metro magenta really stands out.
The campaign will run on Outdoor, Transit, Radio, Press and Digital throughout April and May.