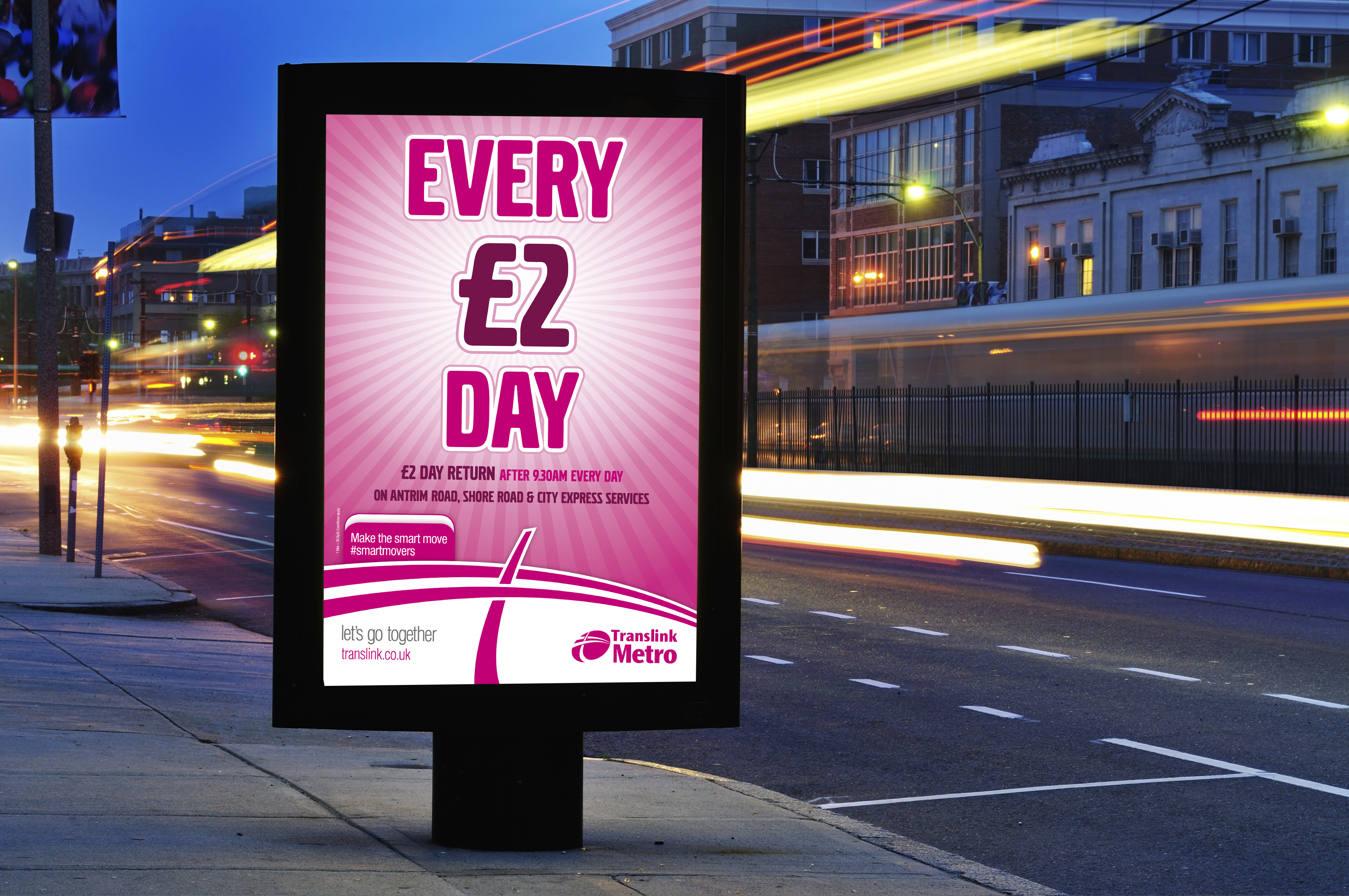 Following the runaway success of the Metro £2 Return promotion on the Falls Road and Shankill Road Corridors in 2015, Translink have decided to bring it back for a limited period on three more corridors; 1 Antrim Road, 2 Shore Road and 13 City Express. Until 30th April, a promotional £2 cash return (city zone journeys only) will be available on these corridors. It's the smart move to save on fuel, parking and time.
Our creative screams value. Simple but effective with the price point king on the vibrant Metro magenta, it's hard to miss.
Our campaign runs on outdoor, press and digital formats throughout March and April.