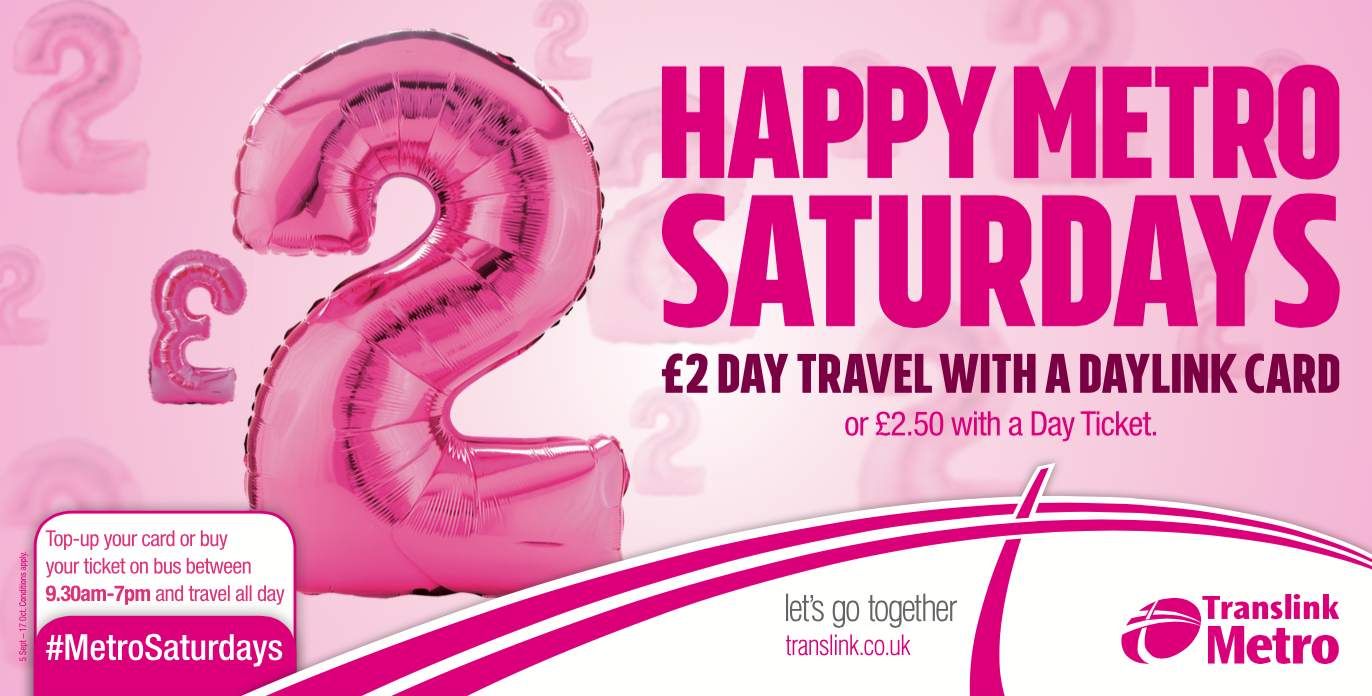 Everybody loves a Saturday! And for a limited time, Saturdays have just got even better with Metro day travel from £2 with a dayLink card or £2.50 with a day ticket across Belfast from 9.30am. Now that's a smart move!
We know how happy this will make people, so our 'Happy Metro Saturdays' creative keeps the price king – a nice big celebratory £2 balloon. Running across press, radio, outdoor, transit and digital and supported by PR and tactical activity, Saturday's just got that bit happier!
Want to know why a fully integrated campaign is important? Contact Ardmore to find out.