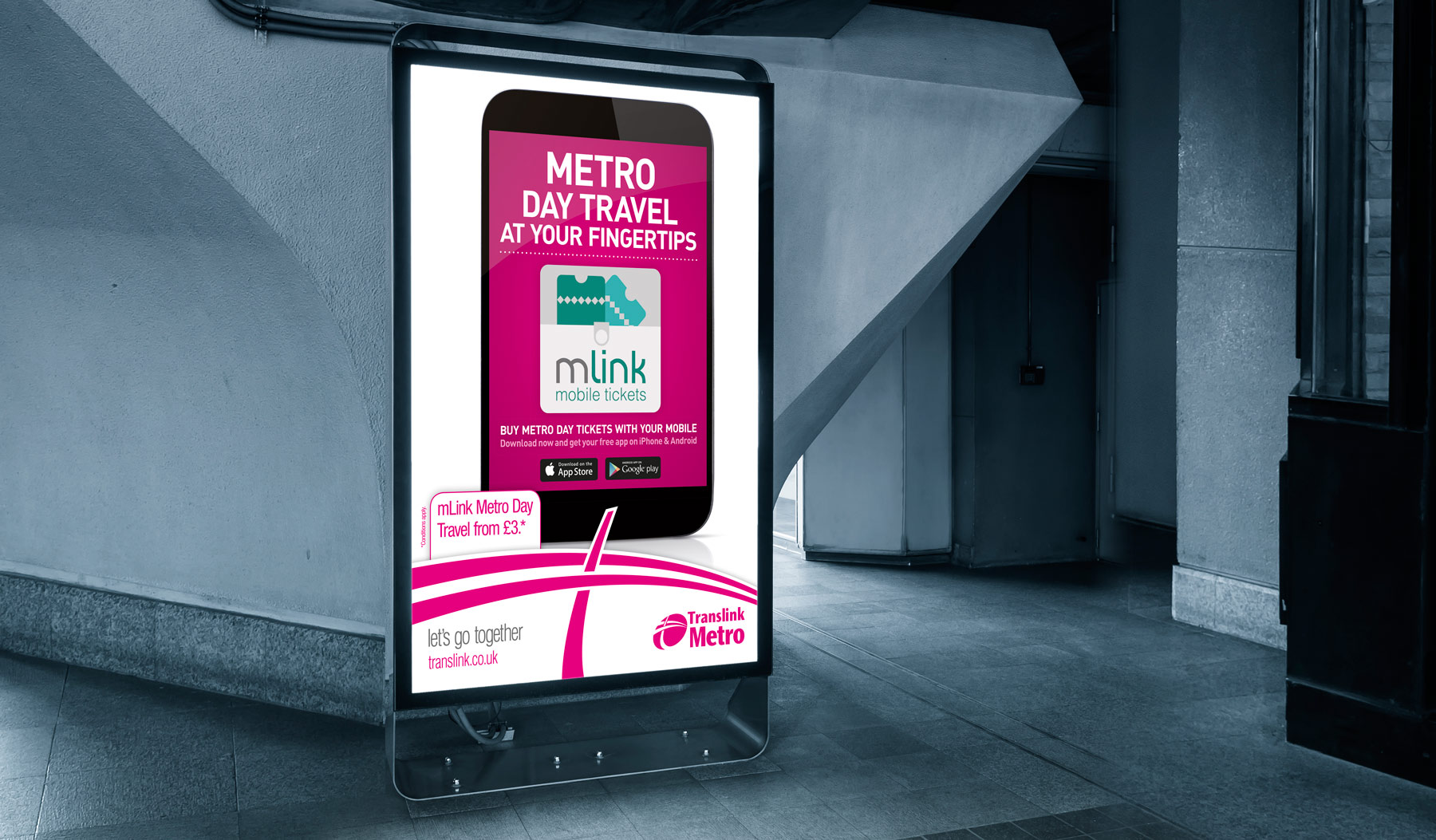 The mLink app is the smart, convenient and easy way to buy a ticket to travel on Metro services. With a range of new tickets available including 1 day off peak travel for £3.00 and 5 day freedom for £15.00, it's the hassle free way to travel.
Using it couldn't be easier, download the app, purchase and activate your ticket, show your phone to the bus driver and go!
As a new product, our creative objectives were two- fold, to both generate awareness of the app and promote sales to users and non-users. We placed a smartphone at the heart of our creative with a clear price-point and headline against a Metro pink background. The campaign will run on transit, outdoor, radio, press, digital and on leaflets/posters from November 2015 to February 2016.