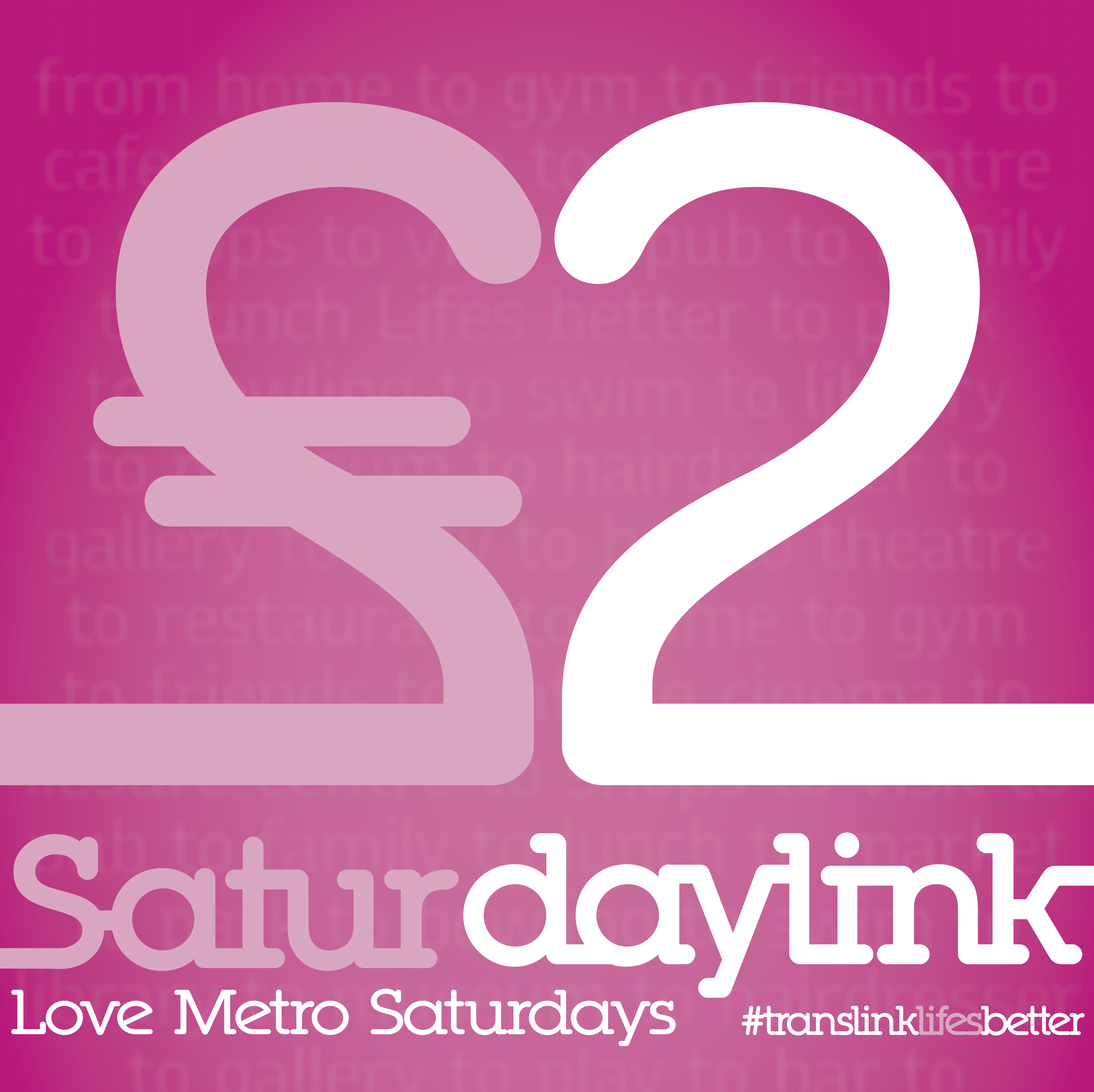 What happens when you combine two amazing services? You get something that everyone will love.
When Translink asked us to help get miles of momentum behind their innovate combination of Metro Saturdays and dayLink, we couldn't wait to get going.
We used outdoor, press and "hard to miss" leafleting staff in Metro magenta t-shirts to highlight the fact that using the bus not only saves you money on fuel and parking, but also saves you time.
So, whether you're catching up with friends over a coffee, finding that perfect outfit in the shops, or spending a day with the kids, now you can explore without limits on a Saturday for less.