Translink asked us to further develop their Life's Better with Translink campaign, utilising the 'Smart Move' promise that has framed much of the advertising over the past few years.
(30sec Radio advert)
We were tasked with developing the messaging to communicate that those travelling with Translink are making the Smart Move. Benefits including relaxing, catching up and saving should lead the customer to believe that the most sensible way to travel is with Translink.
The campaign was rolled out across Northern Ireland to facilitate a strong marketplace impact through radio, press online, and also outdoor - 144 sheet, 96 sheet 48 sheets, 6 sheets, streetliners, back of driver posters, commuter cards and station poster sites.
Streetliner

48 Sheet Poster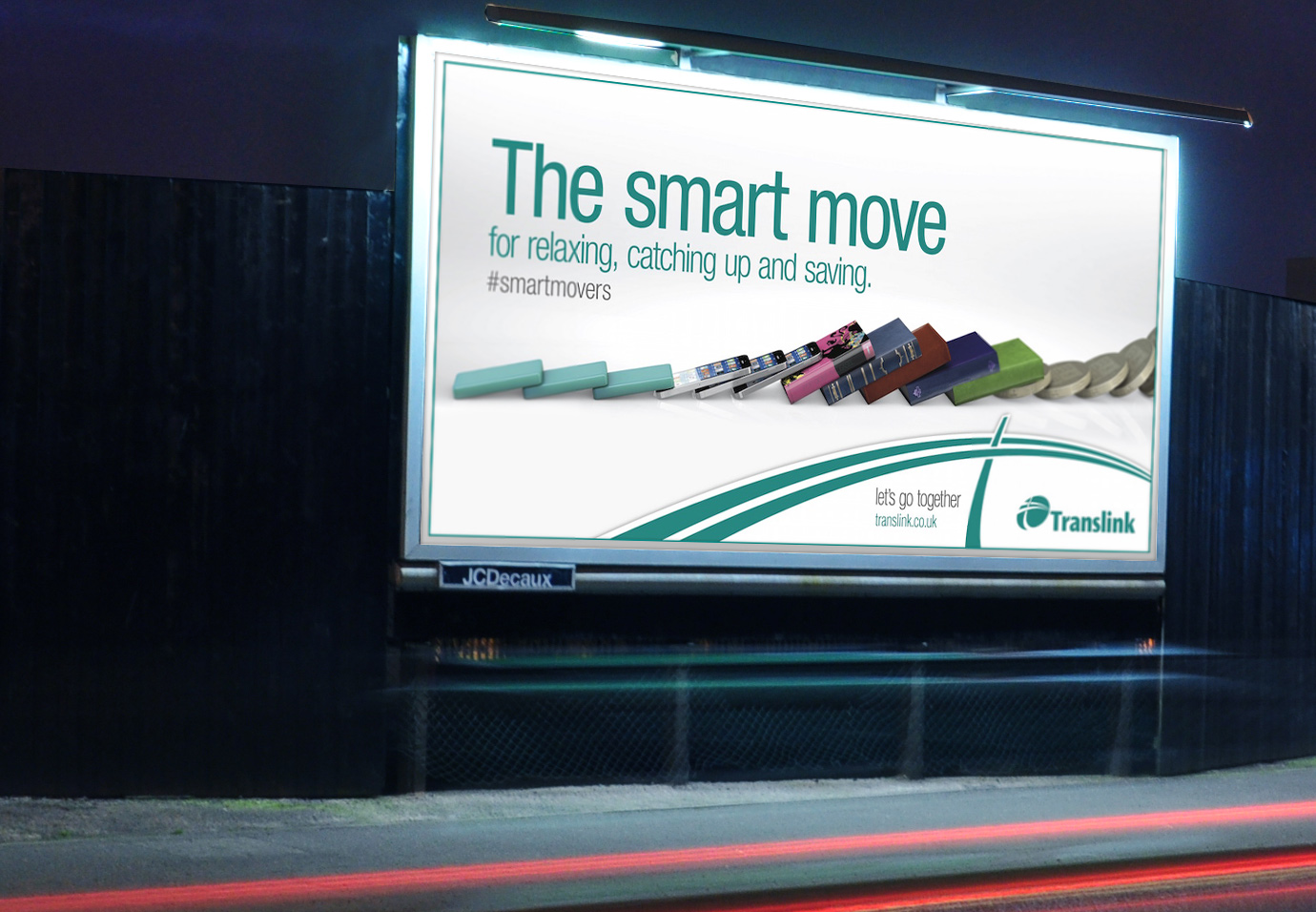 6 Sheet Bus Shelter posters