It has been found that young people represent over one third of Translink passengers. The aim was to grow this market segment, by encouraging more young people to use public transport for wherever they are traveling, whether it's to school, uni, work or socializing.
yLink was first introduced in 2012 to target young people aged 16-23. In order to attract more people to buy this card and avail of the benefits, Translink partnered up with various companies to offer great savings and discounts for all those that had a yLink card.
Due to the success of the yLink campaign in the past few years, Translink asked us to roll out the campaign again this year. In order to keep yLink in fresh and people interested, offers are changed each year. There is always a wealth of various offers from food discounts, to hairdressing and even discounts from local gyms – all within the student areas!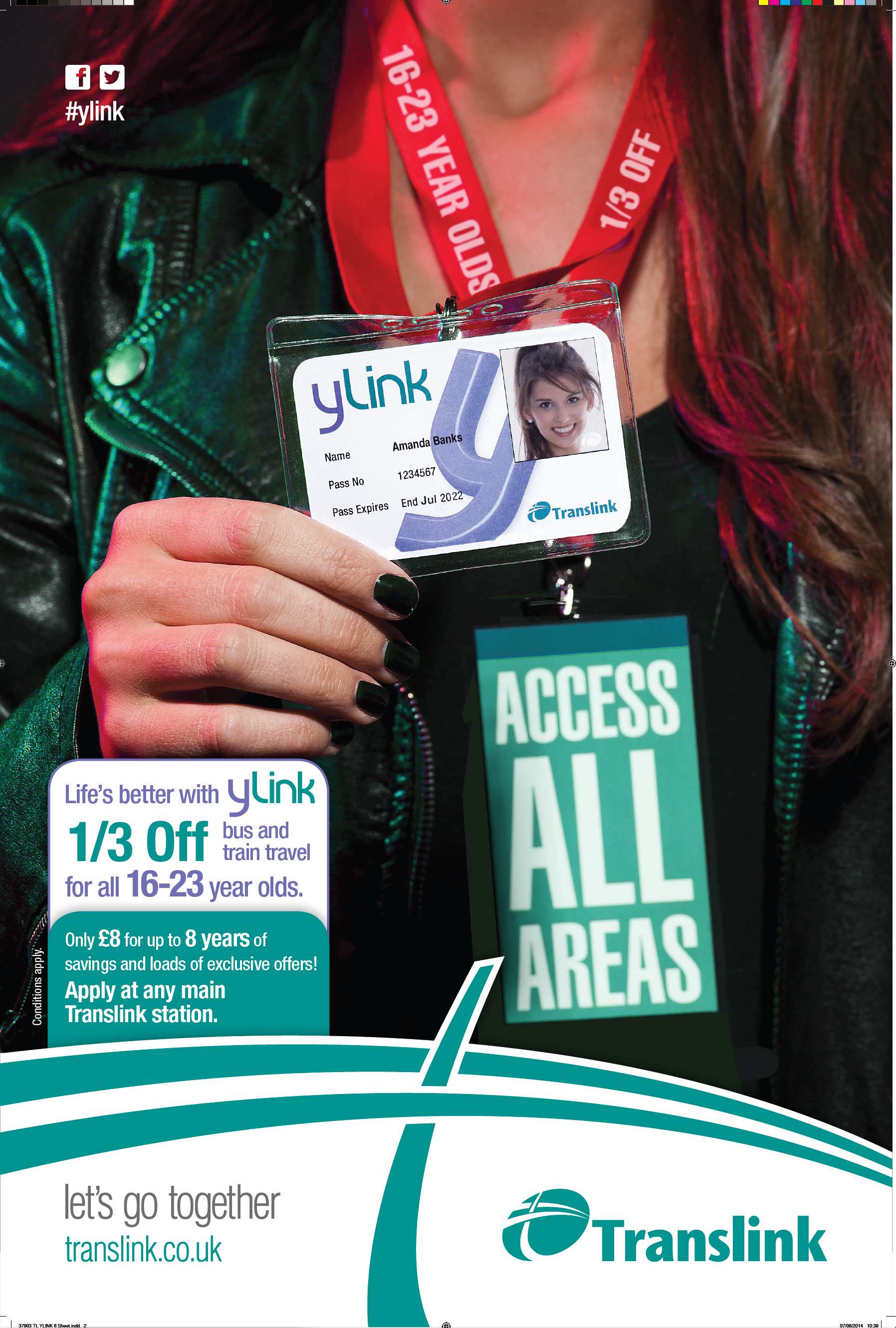 The campaign was rolled out across Northern Ireland on radio, as well as on social media such as Facebook, 48 sheets, 6 sheets, streetliners and station poster sites. An Adshel wrap was local outside Queen's University – the main target area for the audience.