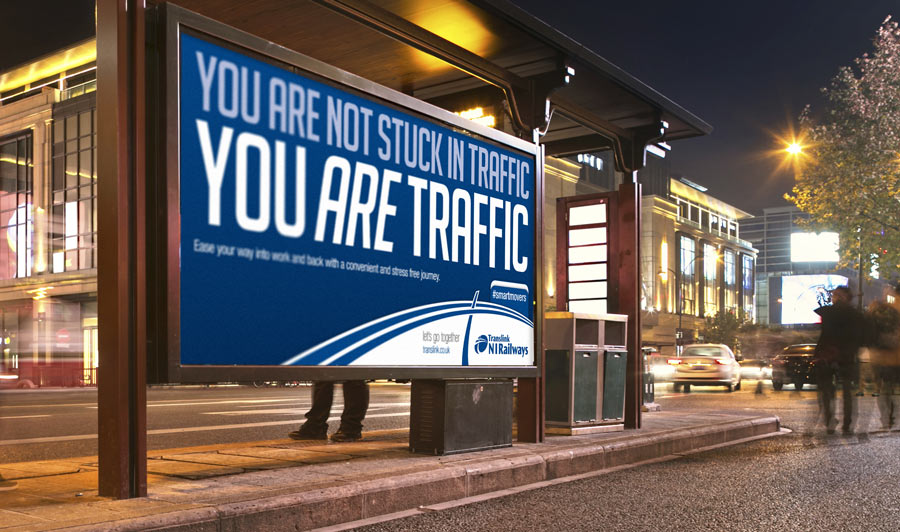 To encourage commuters to leave the car at home and take alternative transport to get where they need to be, we used some compelling copy on typical NI Railways artwork, reminding drivers that they are the traffic on the roads.
With an aim to shine a positive light on public transport and remind drivers how much more they could get done with some extra time in the day – not to mention what they could save on petrol and parking.
To be sure the campaign reached the right people, drive time radio was an obvious choice, along with outdoor advertising in prominent locations around Belfast and digital advertising, via Facebook.
We can help with your integrated advertising campaign. Get in touch to find out more.