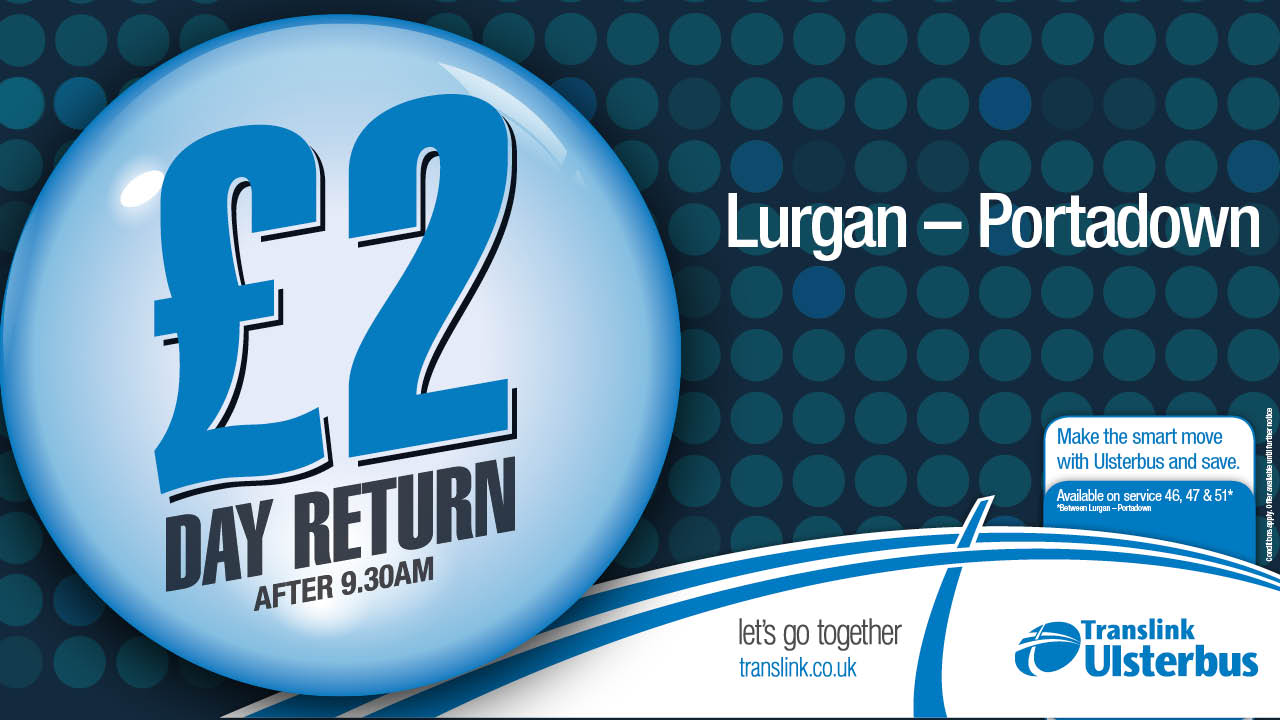 To stimulate patronage on the Craigavon corridor (Lurgan – Portadown Ulsterbus Services 46, 47 & 51), Translink are running a promotional £2 Day Return offer; available after 9.30am from 1st April 2016.
To promote the excellent value for money, we made the price point king in our creative approach; a large £2 message dominates the Ulsterbus branded creative, whilst all the Terms and Conditions are cleanly housed in our Translink specific lock up device (the swoosh and domino).
Running across Outdoor, Press and Digital throughout April and May, the promotion offers the perfect excuse to Craigavon natives for an extra Rushmere shopping trip!