SHAKE OFF YOUR SOCIAL MEDIA ANXIETY
To Post or Not To Post?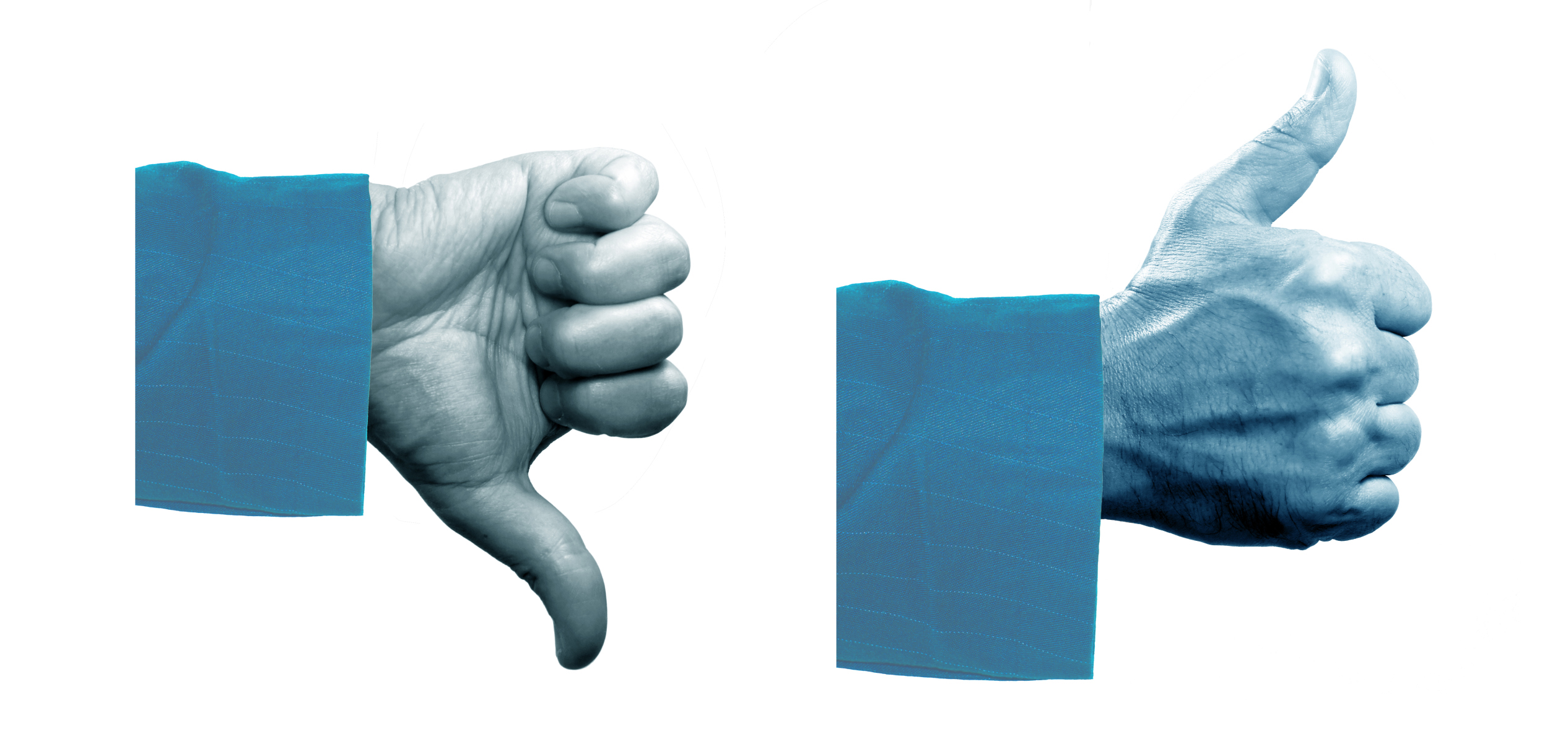 If you look at the New York Times Top 100 Best Sellers and then check those books on Amazon, you'll find that they all have one shared trait, and that's negative reviews. The most successful books in the world all have negative reviews. That can't be right, can it?
But it is, and here's why - what's great for most people, simply isn't great for everyone.
Look at the Top 40 Chart in any given week - chances are you'll like one or two, you'll be indifferent about most and hate one or two. Does that make you a bad judge? Of course not - we all have different taste.
We all have different opinions, and that's a good thing, that's what creates variety in the world. The same applies to social media content, your content is subject to people's taste and that's something you can't control.
Does your fear of negativity curtail your social media campaigns? Maybe you worry about every single post or even every word before posting. Do you find yourself seeking approval or permission from your line manager, the marketing manager and the commercial director before you commit to your social campaign?
Relax! If you use good and relevant content your post should be received well by the majority, it still might attract one or two negative comments but that's no reason to stop. It's no big deal - negativity happens!
Just as a publisher cannot control negative book reviews, you can't control social media conversation. You can simply get involved, and by getting involved you can try to steer that conversation or minimize negativity. It's the response to negativity that matters!
PERFECTION IS THE ENEMY OF EXCELLENCE
This is one of the little mantras of our web developers! When they open a file, they try to make sure they leave it a little better than when they found it. Little improvements over time make things constantly a little bit better. Whereas aiming for perfection means no-one is ever satisfied and no-one ever benefits.
Again this is the same with your social media strategy, if you look for that perfect post, you'll never post anything! You need to experiment with different types of posts and step out of your comfort zone. There is nothing worse than having a bland and boring brand identity. Use a mixture of experimentation, creativity and social analytics to work out what resonates with your audience. Remember just because one social strategy works for a certain brand doesn't mean it will work for you!
TAKE CALCULATED RISKS
The current social media landscape is noisy; it's difficult to make your social content stand out. Your potential social audience is huge, consider this, one seventh of the world's population has Facebook. That's one heck of a big crowd to try and get noticed in!
It doesn't pay to be the Grey-Man! Shake up your social strategy; inject humour into your posts, be reactive to trending topics and develop your social media personality.
Most importantly, be prepared to react to any type of social conversation. Consider the reason for negativity; address it with a rapid and personalised response. If your company has a comprehensive social media plan you won't need to panic, you'll be able to accept the good and the bad and learn from it!
No-one's saying you have to turn into PaddyPower overnight, and go all out to shock, but take a risk, take the first steps, the post that might be strongly disliked by a small number could well be very much liked and shared by the vast majority; but there's only one way to find out.
If you would like some advise on your social media strategy, please get in touch.