The year of the selfie...
2014 is the year of the #selfie!
It seems 2014 was the year of the selfie with the word alone used over 500% more times online than in 2013!
The popular term has even made it into the dictionary and means:
Selfie...a photograph that one has taken of oneself, typically one taken with a smartphone or webcam and uploaded to a social media website - selfie noun, informal (also selfy; plural selfies).
The most popular selfie was posted by Ellen deGeneres and it was retweeted over 3 million times. Wonder why with this bevvy of beauties making an appearance...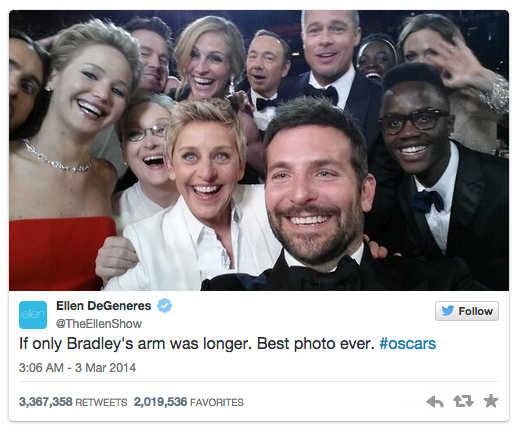 Prince William and Harry even got involved in the selfie trend this year and shared a selfie on Twitter, showing their support at an event.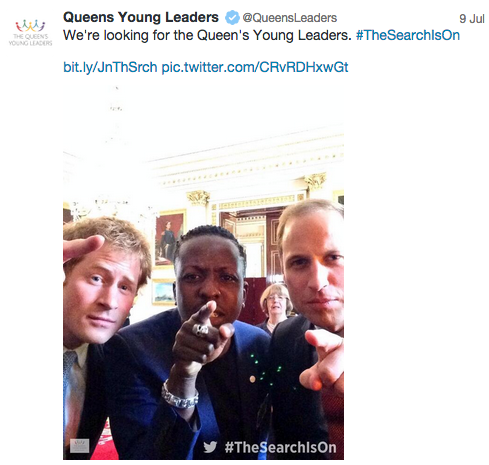 And our very own Rory McIlroy shared a selfie of himself, his dad and his pals on a jet just after winning his 4th major victory...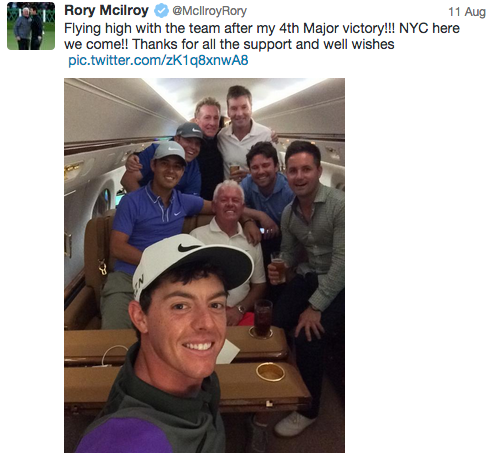 So why are selfies so prolific?
Certainly on Twitter, it allows users a glimpse into the private lives of their favourite celebrities, politicians, sports personalities and even the Queen has a Twitter account. Twitter lets users post updates to their profile as regularly as possible, and if you're reliant on the general public for support (and oftentimes salary via sponsored posts) and want to give your followers a little insight into your world to or show appreciation then this is the perfect platform to share a few snippits from your life via a selfie.
Twitter can work really well for brands too.
Axe, the US version of Lynx body sprays, asked followers to #KissForPeace and shared their followers images on a digital billboard, which not only promoted their new Axe Peace product, but it engaged with the audience on a personal level and allowed the brand to send a strong message to their consumers about their stance on conflicts.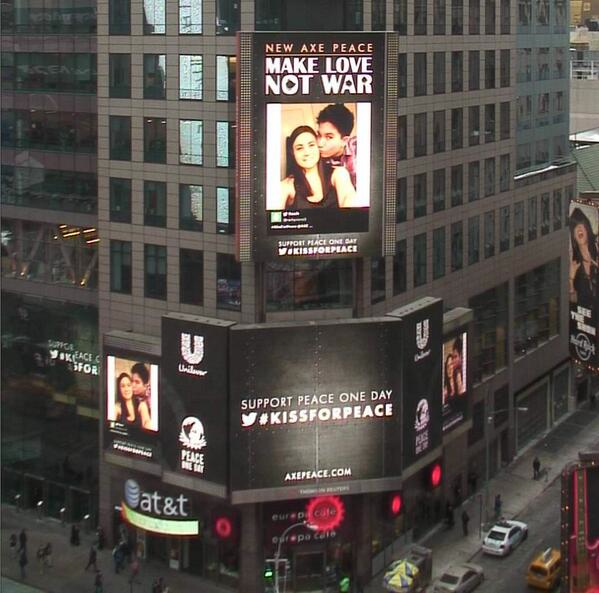 If you'd like us to help you generate the perfect Twitter campaign for your brand - selfies are optional - get in touch with us. You can email us or send us a tweet @ArdmoreAdv - we'd love to hear from you.