In 2018 Translink launched the Glider Service in Belfast – A project years in the planning with a focussed vision to modernise the public transport infrastructure, making it more accessible, reliable and sustainable for residents and visitors in the city. 
Glider meant new vehicles and routes, new off-board payment and ticket validation, new service halts and new onboard features (USB charging, free Wi-Fi and more standing room). This was a total step change for Belfast commuters and would require a campaign that promoted behavioural change in public transport users and non-users to a brand-new rapid transit service. 
The advertising focussed on building "gradual affinity" for the service. Delivering simple to understand information that would establish & build the Glider brand to prime people with information about how to use the service and the ways they would benefit from it.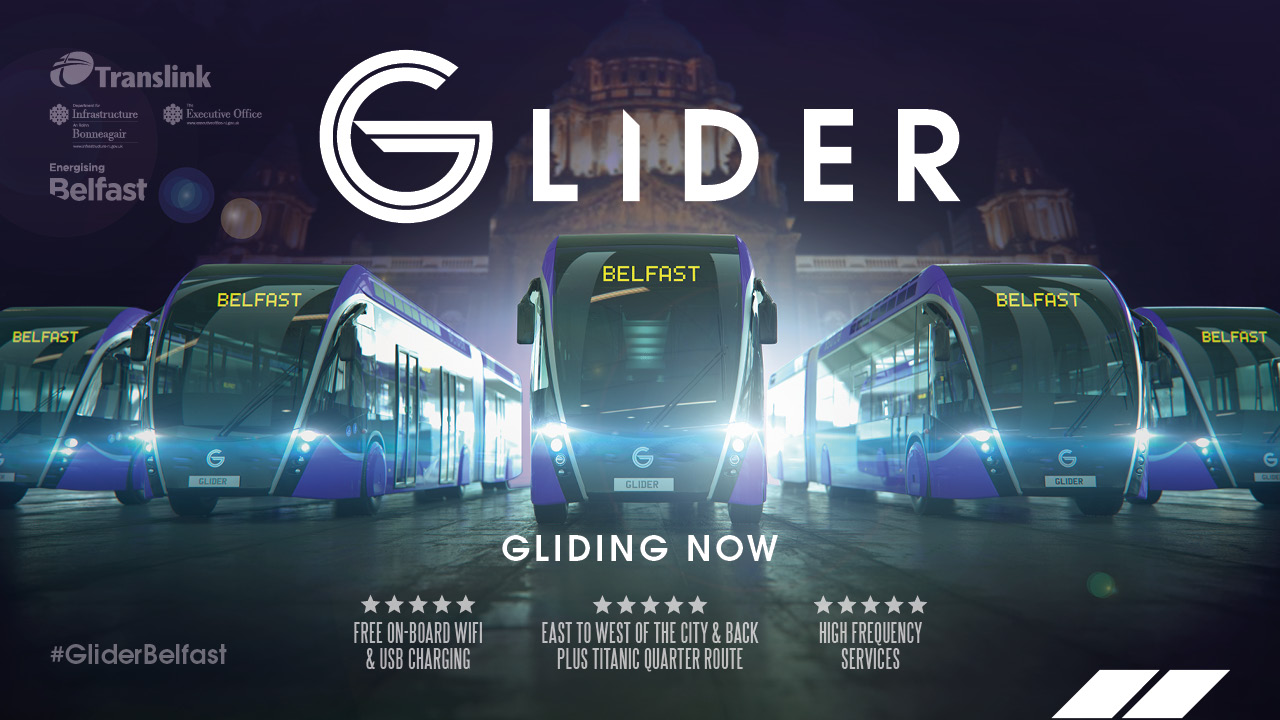 +

2

.3m

additional passenger journeys in year 1
£

2

.7m

in additional revenue in year 1
257
%
Return on marketing investment in year 1