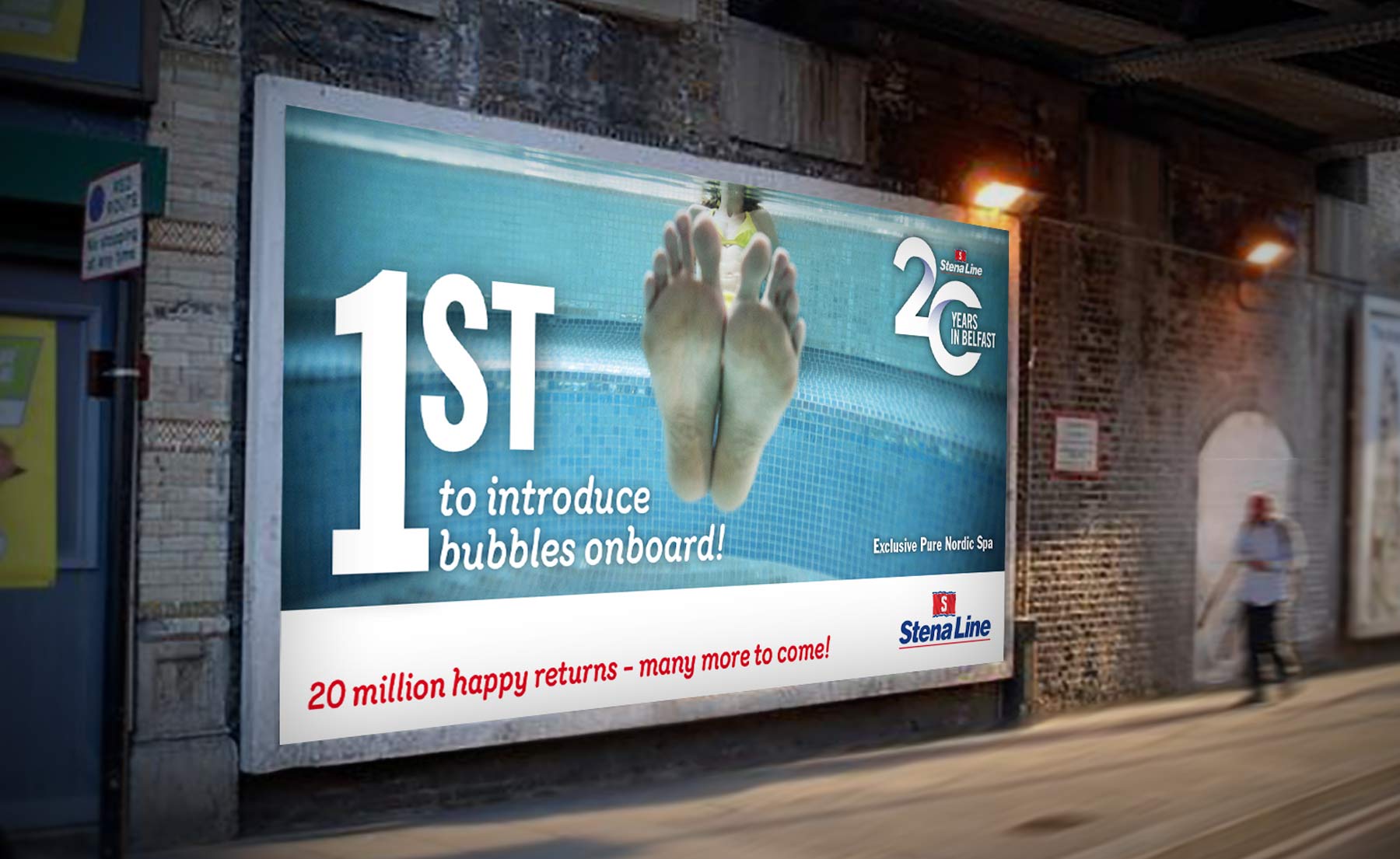 THE CHALLENGE
Stena Line have been sailing in and out of Belfast Port for 20 years and throughout that time have been constantly improving the experience that their customers enjoy, as well as their services and ferries. They wanted a campaign to reflect this innovation in sailing offerings.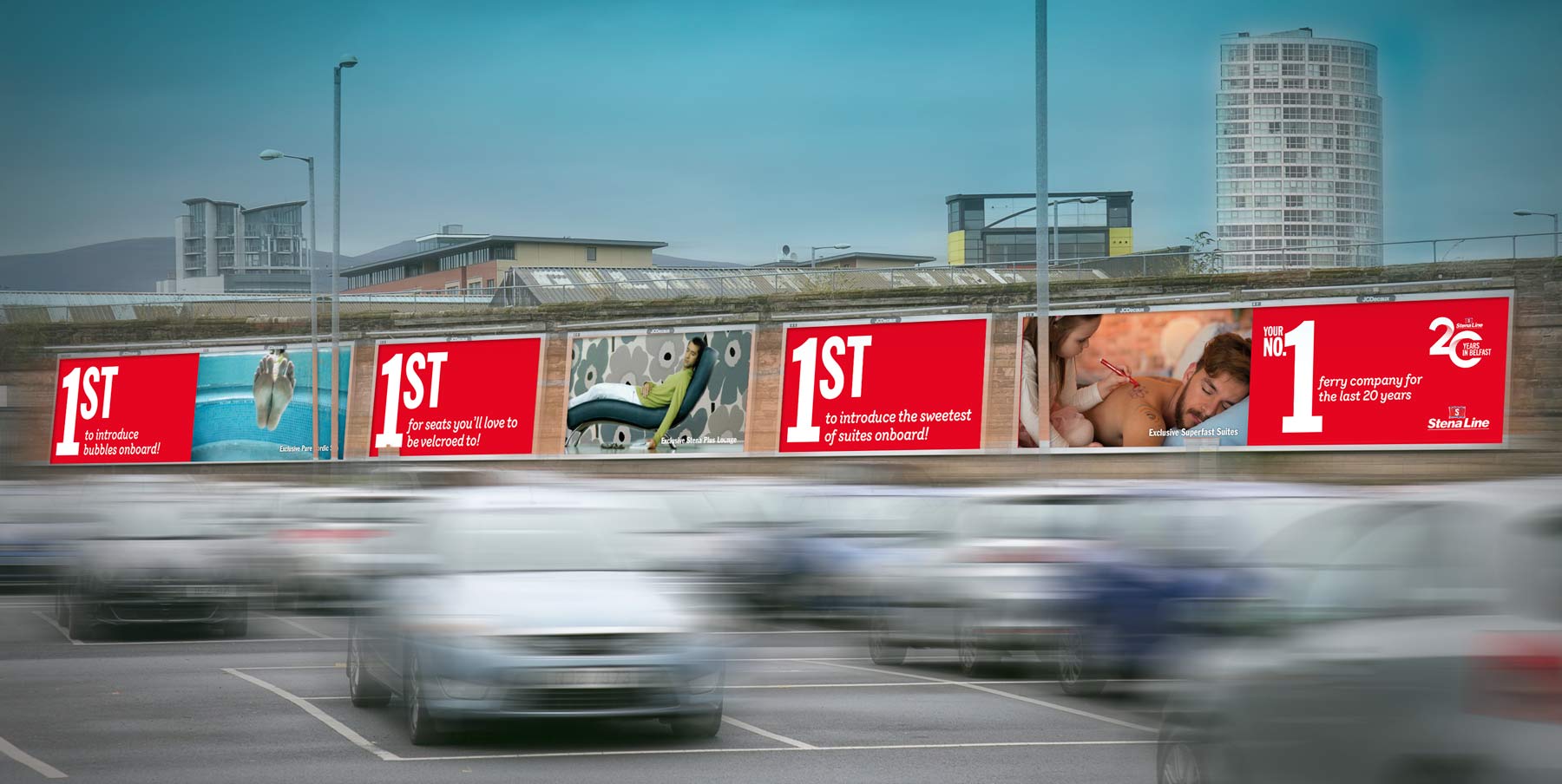 THE SOLUTION
Our integrated through-the-line campaign focused on the innovative nature of Stena Line and how they continue to revolutionise ferry travel while putting their customers first. By introducing various state-of-the-art facilities and services such as the luxurious Pure Nordic Spa, comfortable private suites and the exclusive Stena Plus Lounge they have continually sought to enhance their customers overall experience.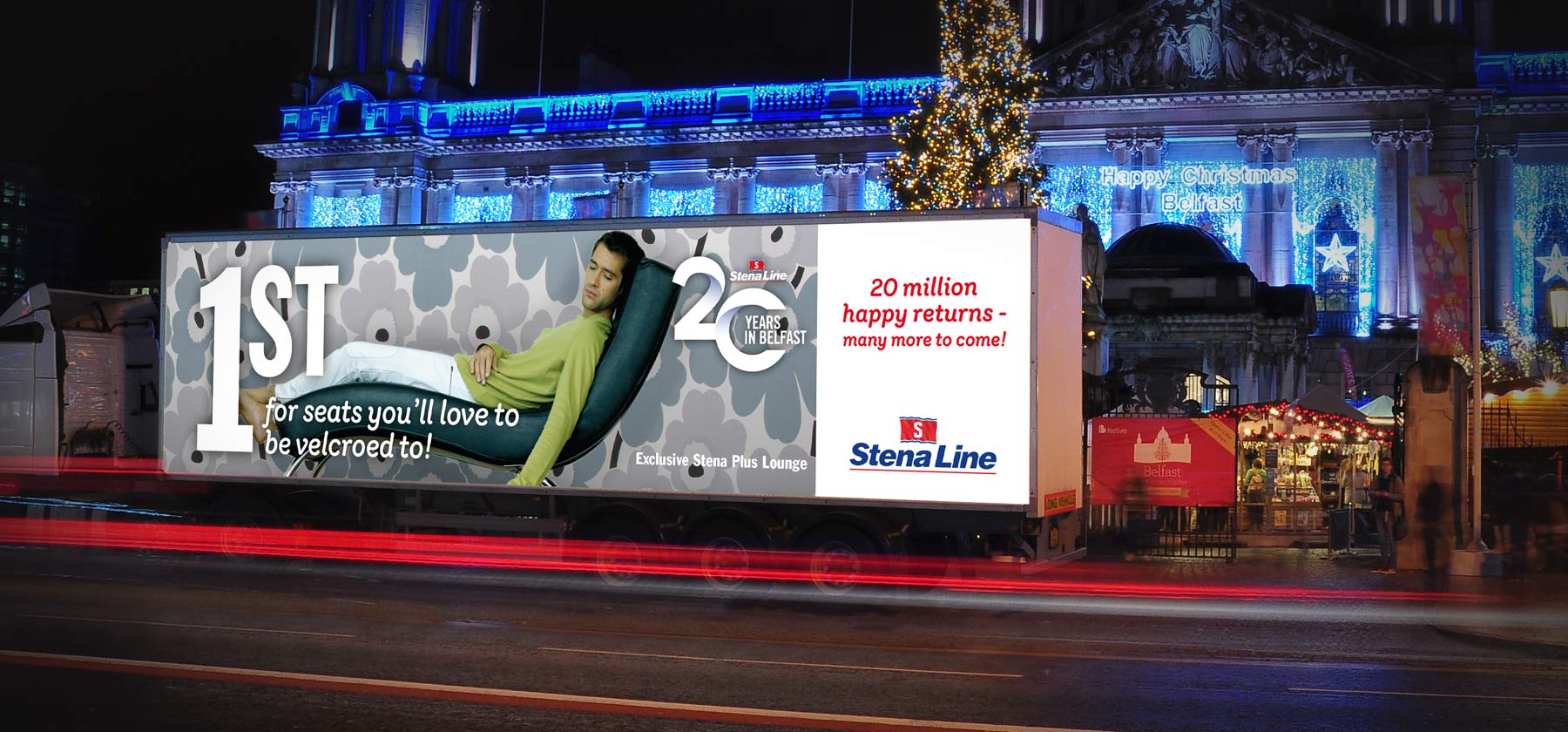 The campaign also involved thanking various stakeholders that have been integral to the success of Stena Line over the last 20 years – we sent former employees thank you cards, as well as Stena Line's neighbouring companies in Belfast Port, with a discount off their next sailing to celebrate their anniversary.
Having crossed the Irish Sea carrying over 5 million cars and 26 million passengers, building new ports and introducing new ships, the past 20 years have been a great mark in Stena Line's history books, so here's to another 20 years at the top!