Better insights for Facebook Business Pages
Target your audience more effectively with new Facebook Tools...
We aren't the only people who use Facebook as a listening tool for our audiences, Facebook HQ have listened to us business users and are about to roll out some amazing new tools which will help us engage with and better understand our own target markets.
The new 'Interest Targeting' tool allows businesses to reach the particular portion of their audience that have expressed an interest in a particular product, person, place or thing. For example, businesses will be allowed to target members of their audience who have expressed in interest in 'Coronation Street' or 'Ulster Rugby'. This means posts that have particular relevance for one section of your audience will definitely be fed to them in their feed, they're more likely to interact with your post or promotion (Like, Share or Comment) and it's more likely to improve your engagement with the target market.

Another great tool is the 'Post End Date' feature. This will allow page managers to post a status, image or video for a specified period of time. This is especially useful if the article is a promotion or update that is only relevant for a particular day or week, it simply won't appear on your feed anymore preventing your audience from seeing posts that aren't any longer relevant.
'Call to Action' buttons on Facebook are also being given a boost! CTA's are crucial for businesses as we all know, and now these CTA buttons will appear more prominently on the main cover page. Have a read of the article here.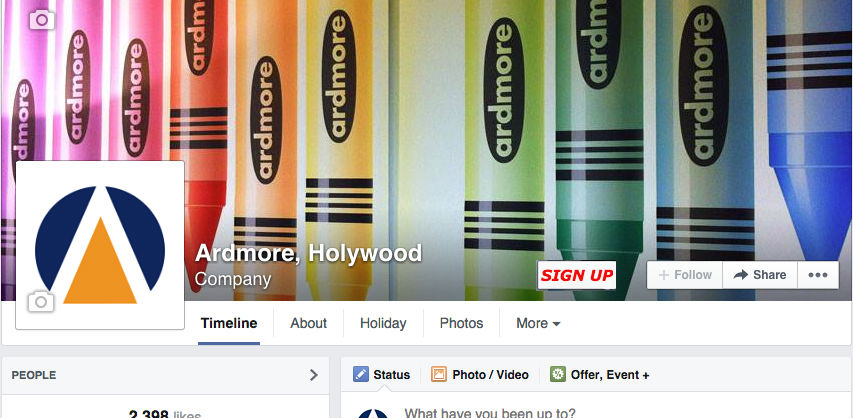 If you're a really large organisation with a wide variety of indivuduals who are very different, it's often hard to think of what stories will appear to them. The latest 'Smart Publishing' tool will find and publish stories that are popular with your audience on your behalf.
All of this of course has to be accounted for, and improvements to insights will allow us to see how well our content is performing. There are also new features to the insights including Top URL's which is a URL tracker and allows you to see how and where your URL's are being seen and who is sharing them.
In addition to all these great tools and improvements, which will make administrators life much easier, Facebook HQ have promised to help us get the most out of Facebook by publishing more top tips on their blog!
Facebook is undoubtedly one of the most valuable social media tools out there for your business, but it's a constantly evolving beast. This means it's crucial for social media managers and page administrators to fully understand the in's and out's of how it works.
If you're finding it hard to get your head around any of these changes or are struggling to understand your insights, do give us a shout, we'd be happy to answer any queries you may have.