Can Advertisers Eat Themselves Happy?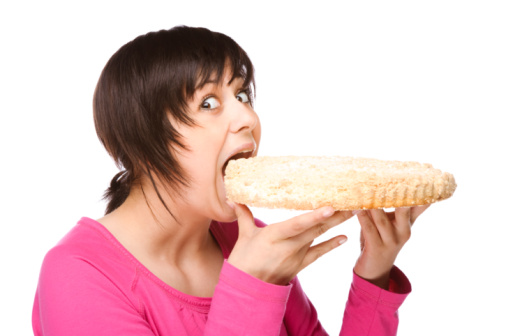 We selflessly took it upon ourselves to look into this for you (nom, nom, nom) and the answer is a resounding YES!
But, before you dive for the cookie jar, let us explain.
Cog Research asked 1,250 adults in the UK to rate top brands against a range of criteria, from optimistic to pessimistic, trustworthy to untrustworthy and happy to sad.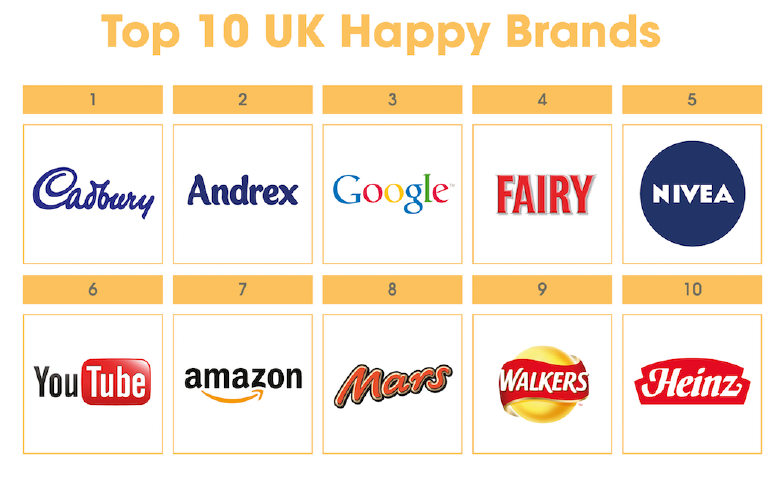 The result? The food sector bagged 4 of the top 10 places!
Cadbury rightfully bagged first place. Their repositioning over the years, including their current #FreeTheJoy campaign, is such a perfect happiness prescription it should be dispensed by the NHS.
Heinz stands strong at number 10, after going so far as to use the song If You're Happy And You Know It to ensure they get their audience clapping along to their brand position.
So why does it work? Well, it's science.
Red berries have been proven to make us happy, chocolate makes us relax and oysters make us… well… you get the point.
As humans we have always had a huge emotional connection to food. Whether it's the choccy biscuits that Mum always packed in your school lunchbox, the soup your Nan slurped her way through during Corrie, or the snack that made the perfect crisp sandwich at uni, they'll always have a special place in our hearts.
Advertisers just need to find a way to unleash these endorphins, so you'll merrily skip to the tills.
So, will the consumer catch on and bite back?
Well, as long as the companies promise to spread the joy in every part of their brand, from advertising to corporate communications, it's set to remain a winning formula.
Now that really is something to smile about.
Our related campaigns:
Irwin's: That's The Way I Like It