December birthday? Bitter or Sweet?
How would you like it if people were too broke, too busy or even forgot about celebrating your birthday?!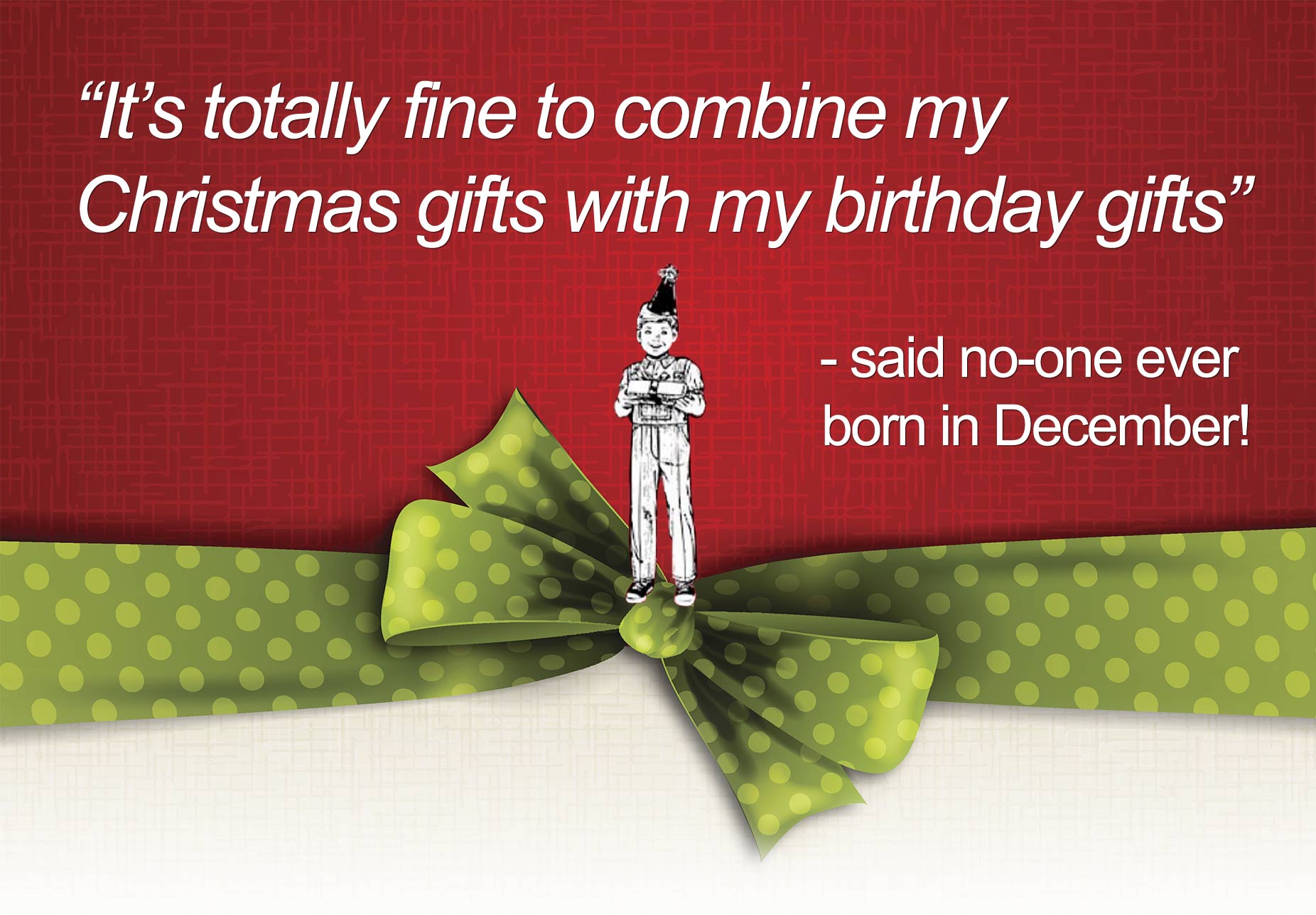 Do you know anyone who has their birthday in December?

Or if you celebrate your own birthday in December, have you found that people combine your gifts, wrap them in Christmas paper and the worst of all, do they wish you a Merry Birthday?
Well, we think everyone should make an extra bit of fuss over these people this year.
Maybe you can relate to Tim Swann, our senior technical lead, who was more than happy to share his sentiments on his December birthday...
For me the most irritating thing about a December birthday is dinner. I'm at that stage in life where children dominate almost everything, so I don't get too many occasions to go out and enjoy myself. A birthday is one of those occasions where I do make the time to go out.
Unfortunately, every restaurant in town is fully booked with Christmas functions, especially if your birthday falls on a Friday or Saturday. If I somehow do manage to find a restaurant with a free table, chances are it's restricted to eating from the same Christmas function menu rather than the restaurant's usual 'a la carte' menu.
My birthday wish is a non-Christmas dinner at Shu... Christmas even doesn't start in our house until after my birthday, no tree, no decorations, not until I've had my cake and eaten it!